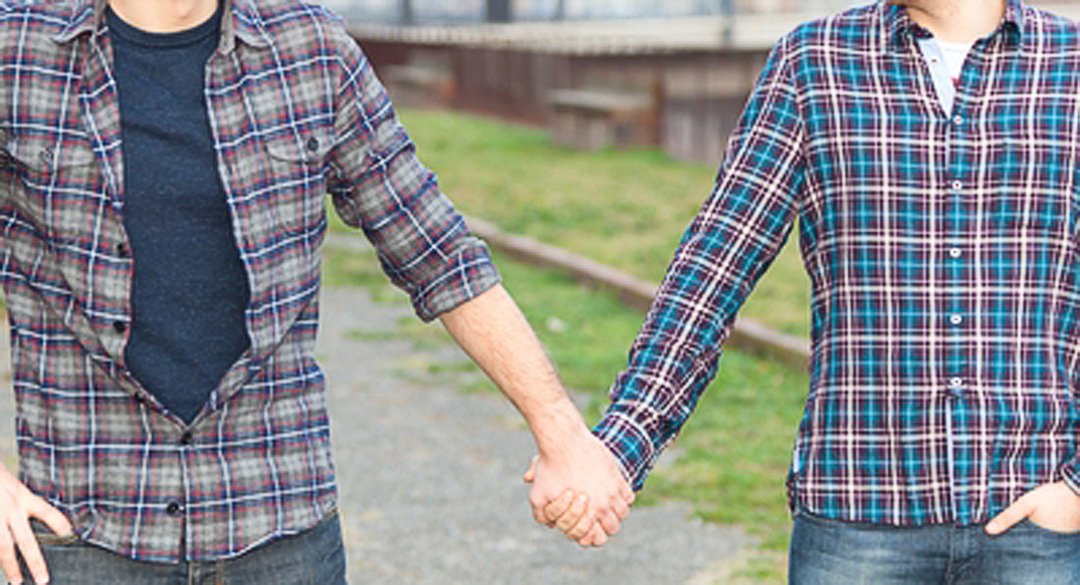 San Francisco City Supervisor Scott Wiener's decision to open up about taking Truvada brought the pre-exposure prophylaxis (PrEP) HIV prevention medication into the public eye. Just a few weeks later at a City Hall hearing, Wiener's fellow supervisor David Campos requested an $807,000 budget to make Truvada more readily available.
What is PrEP, and how is Truvada changing the way we think about HIV prevention?
What is PrEP?
Pre-exposure prophylaxis is a new method of HIV prevention that involves the use of antiretroviral (ARV) drugs. "Prophylaxis" isn't a new idea — the term refers to treatments that prevent infection. Travelers are familiar with this practice if they've taken malaria drugs before departing for high-risk countries.
HIV-negative individuals using PrEP take ARV drugs prior to potential HIV exposure in order to reduce their risk of infection. Currently, the only FDA-approved ARV drug as PrEP is Truvada, but researchers are investigating various other medications.
How does it work?
Truvada works by preventing the reproduction of HIV, so if a person is exposed, the virus can't establish infection in the body. The pill contains two medicines—tenofovir and emtricitabine—which are used in combination with other medicines to prevent HIV from establishing a permanent infection.
PrEP is not a cure for HIV, and it doesn't protect against other sexually transmitted infections (STIs) or pregnancy. It's important to continue using condoms consistently while you are on PrEP.
How effective is PrEP?
It takes about seven days for PrEP to reach highly effective levels in the body, and the medication must be taken once every day. Taken consistently and used in conjunction with condoms, PrEP has been shown to reduce the risk of HIV infection in high-risk individuals by as much as 92 percent. But the drug's effectiveness drops off considerably if not taken regularly, so PrEP users must adhere to consistent, daily doses of the medication and follow up with their health care providers every three months.
"The 92 percent reduction rate includes the consistent use of condoms — PrEP is not a reason to stop using them," One Medical's Laura Guderian, MD, says. "Condoms are the most important way to reduce your risk of HIV."
Are there side effects?
Nausea, vomiting, fatigue, and dizziness are all potential side effects within the first few weeks of taking PrEP, but the symptoms are usually minor and resolve over time. Although uncommon, kidney damage is a far more serious potential side effect, so Truvada users must have their kidneys monitored through blood tests every three months.
Who is a PrEP candidate?
Research has shown PrEP to be effective in reducing the risk of HIV infection through sex for gay and bisexual men, transgender women, and heterosexual men and women. It has also been shown to be effective in IV drug users. If you are interested in reducing your risk of HIV infection, talk to your health care provider about using PrEP, particularly if you are in a sexual relationship with someone who is HIV positive, don't know a partner's HIV status, have been diagnosed with an STI recently, have had to take PEP (post-exposure prophylaxis) due to an HIV exposure in the past, or use injection drugs.
Individuals interested in using PrEP must be screened for STIs like syphilis, gonorrhea, and chlamydia, and test negative for both HIV and hepatitis B before obtaining a Truvada prescription. Additionally, women must test negative for pregnancy prior to starting PrEP.
Will I be monitored by a provider while taking PrEP?
Yes, PrEP users must follow up with a health care provider every three months to confirm a negative HIV status and to ensure that their kidneys are functioning normally. Truvada carries the potential side effect of renal failure, and is not recommended for individuals with kidney problems.
"If a person becomes infected with HIV while taking Truvada, it can lead to drug-resistant HIV, so it's important to be monitored regularly," Guderian says. "The kidney problems that can develop from Truvada don't typically cause symptoms and can lead to permanent damage if not diagnosed early, which is why we need to check labs regularly."
Is PrEP covered by insurance?
Many insurance plans do cover PrEP, but it is important to check with your individual carrier. To date, there have not been any reports of insurance companies denying coverage for Truvada as PrEP, though some companies and programs have pre-authorization requirements.
What if I don't have insurance?
Does One Medical support the use of PrEP?
"We definitely encourage our high-risk patients to consider PrEP, and already have many patients using it," says Malcolm Thaler, MD. "Of course, patients have to be reliable with follow-ups and remember that PrEP does not protect against other STDs—safe sexual practices are still essential."
What do I do if I'm interested in learning more about PrEP?
Schedule an appointment with your health care provider. He or she will be able to provide more information about the risks and benefits of using PrEP and do preliminary testing to confirm it is safe for you to start taking the medication.
For further information about PrEP, check out these sites:
The One Medical blog is published by One Medical, a national, modern primary care practice pairing 24/7 virtual care services with inviting and convenient in-person care at over 100 locations across the U.S. One Medical is on a mission to transform health care for all through a human-centered, technology-powered approach to caring for people at every stage of life.
Any general advice posted on our blog, website, or app is for informational purposes only and is not intended to replace or substitute for any medical or other advice. 1Life Healthcare, Inc. and the One Medical entities make no representations or warranties and expressly disclaim any and all liability concerning any treatment, action by, or effect on any person following the general information offered or provided within or through the blog, website, or app. If you have specific concerns or a situation arises in which you require medical advice, you should consult with an appropriately trained and qualified medical services provider.