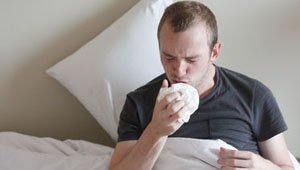 Flu season is just around the corner–are you prepared? If your answer is "no," don't worry. One Medical now has influenza vaccines available at all locations. Not sure whether you should get the flu shot? Don't fret. Here's your 2013 cheat sheet to all things flu-related.
How to Get Your Flu Shot
Beginning in September, we'll be offering a special walk-in flu shot service Monday through Friday, on a rotating weekly schedule at select offices in DC, New York, San Francisco Bay Area, while supplies last. Please click on the calendars below to see when and where you can find this walk-in flu shot service–please note that our offices will be closed on Monday, September 2nd, for Labor Day.
Outside of the designated walk-in flu shot schedule shown below, you can also get a flu shot during regular lab hours in the San Francisco Bay Area, Boston, or Chicago (as listed by location) or by booking a brief visit with your provider in DC or New York.
Paying for the Flu Shot
The vaccine is covered by most insurance plans. Alternatively, if you don't want to bill insurance, the vaccine costs $25 out of pocket. Please check with your insurance provider if you have questions concerning your coverage.
How to Prepare for Your Flu Shot
To save time in the office and expedite your service, we suggest you review the official Vaccine Information Sheet to learn more about the flu and flu vaccine before you come in for your shot.
Walk-In Flu Shot Schedule
We're offering walk-in service for the flu shot Monday through Friday, on select dates at the following locations. Please click on the images below to learn where and when we'll be offering the flu shot near you.
DC: September and October
Beginning September 3rd, you'll find walk-in flu shot service in DC for four weeks in September and two weeks in October from 8 a.m. to 2 p.m.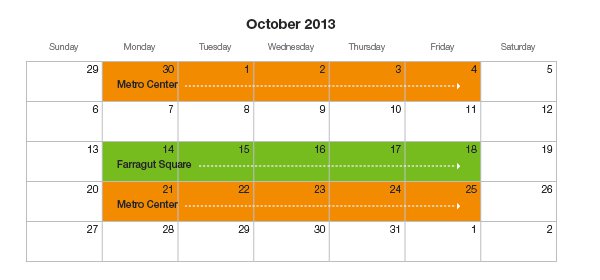 New York: September and October
Beginning September 3rd, and throughout September and October, we'll have walk-in service for the flu shot in New York from 8 a.m. to 6 p.m. (Note: Midtown-42nd St. hours are 8 a.m. to 1 p.m. and 2 p.m. to 6 p.m.)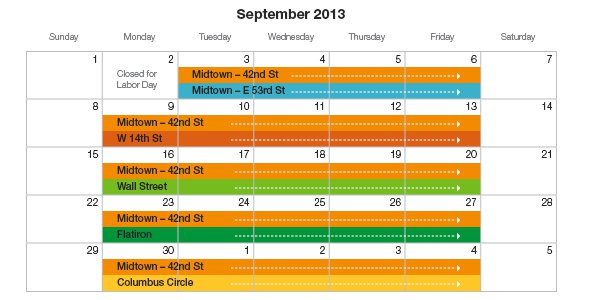 San Francisco and Marin: September and October
Beginning September 3rd, and throughout September and October, we'll have walk-in service for the flu shot in San Francisco and Larkspur from 8 a.m. to 6 p.m.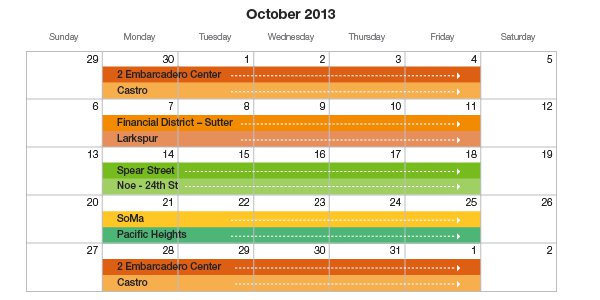 Who Needs a Flu Shot?
We recommend annual flu shots for everyone over the age of 6 months. Vaccination is especially important for pregnant women, people between 6 months and 19 years, adults over age 50, and anyone with a chronic medical condition. You should also consider getting a flu shot if you're caring for someone who can't care for him or herself (e.g., you're a nursing mother, you have an elderly parent living with you, or you work in a health care facility).
The 2013/14 U.S. seasonal influenza vaccine virus strains include two type A strains and one type B strain. Type A influenza typically causes more extensive and severe outbreaks than type B. One of the type A strains and the type B strain in this season's vaccine are different from last year, reflecting changes in the flu viruses that are circulating in the population. Some vaccines will also include a fourth strain, typically of type B.
So even if you got a flu shot last year, we still recommend receiving the vaccination this year. Several studies have demonstrated that immunity declines over the course of a year, so annual vaccination provides the optimal protection against influenza.
What to Do If You Get the Flu
If you think you have the flu, treatment is easy: Stay home and get plenty of rest and fluids. Take acetaminophen (e.g., Tylenol) and/or ibuprofen (e.g., Advil, Motrin) for fever and body aches. Prevent the spread of illness by washing your hands frequently, coughing and sneezing into your arm (not your hands), and throwing out tissues immediately after use. Don't return to work or school until at least 24 hours after your fever breaks. You should start feeling better within a few days.
If you're worried about complications of influenza, or if your symptoms worsen, please call our office and ask to speak with someone on our medical staff for more advice or to schedule an appointment.
Further Reading About the Flu
Still have questions about seasonal flu? Check out our Influenza FAQ and 8 Ways to Keep the Flu at Bay.
And follow One Medical on Facebook and Twitter for updates when new information emerges.
The One Medical blog is published by One Medical, a national, modern primary care practice pairing 24/7 virtual care services with inviting and convenient in-person care at over 100 locations across the U.S. One Medical is on a mission to transform health care for all through a human-centered, technology-powered approach to caring for people at every stage of life.
Any general advice posted on our blog, website, or app is for informational purposes only and is not intended to replace or substitute for any medical or other advice. 1Life Healthcare, Inc. and the One Medical entities make no representations or warranties and expressly disclaim any and all liability concerning any treatment, action by, or effect on any person following the general information offered or provided within or through the blog, website, or app. If you have specific concerns or a situation arises in which you require medical advice, you should consult with an appropriately trained and qualified medical services provider.