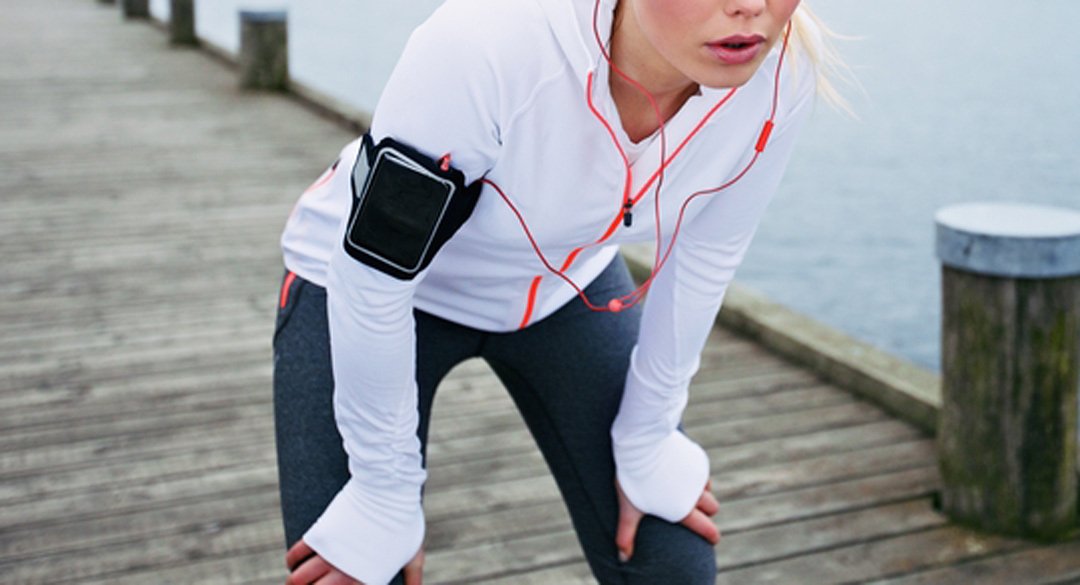 If you want to sleep longer, eat better, and increase your activity, the newest crop of wrist-worn fitness trackers may be for you. Part pedometer, part sleep accelerometer, and part calorie counter, these devices collect data—like skin temperature and body movement—and then sync with your computer or smartphone to reveal the number of steps you take, the duration and intensity of your activity, the number of calories you burn and, frequently, the length and quality of your sleep. These gadgets also have a coaching component, collecting your stats, then setting goals for improvement, and rewarding you once you reach them.
Most of the devices on the market (and all of the ones listed here) track your steps taken, calories burned, and exertion levels. But that's where they diverge. Some devices also track sleep, while others monitor calorie consumption. Some only work with iOS or require uploading data to a PC. In addition, some demand more manual user input than others. Here's a closer look at some of four of the most popular wrist-worn fitness devices, and how they compare.
Basis
Basis is a wristwatch-like device with an accelerometer. Its temperature and galvanic skin-response sensors monitor your heart rate without a chest strap. Basis measures your activity level, calories burned and sleep patterns, then suggests small changes to help you make improvements, such as going for a walk during a coffee break instead of eating that donut at your desk. You transfer the data to your computer via USB and then upload it to the Basis website, where you can compare your stats to the goals you set, and benchmark yourself against others using the device.
Pros:
Tracks heart rate for the most accurate readings on calories burned, activity level, and sleep quality
Checks resting heart rate—a key indicator of cardiovascular fitness
Calculates calories burned during most activities, not just walking or running
Provides specific activity and sleep recommendations as opposed to a chart or general information
Cons:
Doesn't offer traditional heart rate functions for fitness and medical use
Doesn't track calories or food intake
Doesn't offer wireless syncing (you have to plug it into your computer to sync data to the website), although an Android app is in the works
Has a shorter batter life than other devices (about 4 days compared to 5-10)
Doesn't offer progress sharing on social media sites like Facebook and Twitter
Comes in only 2 colors: black or white
Where to Find It: mybasis.com
Cost: $199
Fitbit The One
A thumb-sized pedometer-like device that snaps onto your pants by day and slides onto a wristband by night, The One tracks steps, distance, stairs, sleep, calories consumed, and calories burned—plus duration and intensity of physical activity. It then sets goals for improvement.
Pros:
Is small and inconspicuous
Has an alarm feature
Tracks your calorie consumption, not just calories burned
Shows progress on display for immediate feedback
Lasts 5-7 days on a single charge
Offers progress sharing on social media sites like Facebook and Twitter
Offers wireless syncing with PC/Mac, iOS devices, and select Android phones
Cons:
Requires a manual switch from wake to sleep mode
Must move it when you change clothes and then to a wristband while you sleep
Measures calorie counting for walking and running only; you must log into the website to record bicycling and other activities
Has limited food catalog for calorie counting, so you have to enter many meals manually
Comes in only 2 colors: black or burgundy
Where to Find It: fitbit.com
Cost: $99
Nike Fuelband
A wristband that logs your daily activity and collects data about your habits, the Nike Fuelband helps you track and improve your activity level over time. The Fuelband wirelessly syncs your data to the Nike+ website via USB to your computer or smartphone. You can monitor your stats, compare them with other members of the Nike+ community, set personal goals, and share your progress with social networks. The more you move, the more "Nike fuel" you can earn and compete with the Nike+ Community online.
Pros:
Is simple to operate—one button controls everything on the band
Provides stats on LED display for immediate feedback
Tracks most activities (even tossing a Frisbee counts), not just running or walking
Presents goals, statistics, and suggested improvements in charts and graphs so you can see improvement over time
Offers progress sharing on social media sites like Facebook, Twitter, and Path
Lasts 4-7 days on a single charge
Comes in 3 colors: black steel, white ice, and black ice
Offers wireless syncing to Nike Fuelband iOS via Bluetooth
Cons:
Doesn't track sleep
Doesn't monitor food intake
Doesn't make tailored recommendations
Doesn't monitor heart rate
Is not waterproof, so you can't monitor swimming; showering is fine
Supports iOS only
Where to Find It: nike.com
Cost: $149
Jawbone UP
The Jawbone UP is a flexible wristband with vibration and motion sensors that monitor and analyze exercise, diet, and sleep data.The motion sensors track your daily calories burned, physical activity, including time, distance, and intensity, and sync it to the UP app on any Apple smart device (it's compatible with iPhones, iPods, and iPads). You can share your daily activity with friends and family who also have the UP, and challenge or compete with others. Show your partner who really walks more steps daily or who works out more in a week!
Pros:
Tracks inactivity and vibrates when you've been sitting still for more than 15 minutes
Features easy, single-button mode change
Has an alarm feature
Offers 8 colors to choose from: onyx, mint green, blue, light grey, navy blue, red, orange, and hunter green
Has the longest battery life, lasting 10 days on a single charge
Syncs data to app via any iOS device (requires direct connection via headphone jack)
Cons:
Has limited calorie counting feature—you have to manually enter meal data
If you forget to put it in sleep mode, your data is inaccurate and your daily progress suffers
Supports iOS only, although plans are in the works for an Android app
Doesn't offer progress sharing on social media sites like Facebook and Twitter
Doesn't have a display, so you have to plug in to see your progress
Doesn't offer wireless syncing (you have to plug it into your device)
Where to Find It: jawbone.com
Cost: $130
Editor's Note: Do you use a fitness tracker? Chime in below!
The One Medical blog is published by One Medical, a national, modern primary care practice pairing 24/7 virtual care services with inviting and convenient in-person care at over 100 locations across the U.S. One Medical is on a mission to transform health care for all through a human-centered, technology-powered approach to caring for people at every stage of life.
Any general advice posted on our blog, website, or app is for informational purposes only and is not intended to replace or substitute for any medical or other advice. 1Life Healthcare, Inc. and the One Medical entities make no representations or warranties and expressly disclaim any and all liability concerning any treatment, action by, or effect on any person following the general information offered or provided within or through the blog, website, or app. If you have specific concerns or a situation arises in which you require medical advice, you should consult with an appropriately trained and qualified medical services provider.