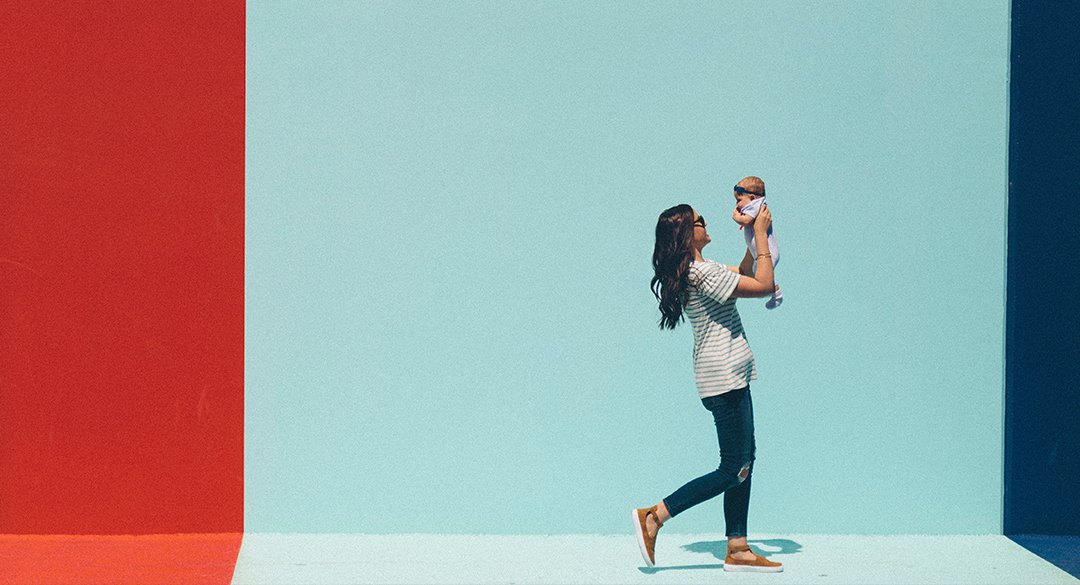 Updated November 20, 2018.
With all the bliss that comes with becoming a new mom come some pitfalls. But you're ready for the weight gain, stretch marks, nausea, and soreness that come with carrying your future bundle of joy. Still, there's a lesser known — and less talked about — side effect of pregnancy you might not anticipate: nipple changes.
Fear not. We're here to help you navigate this curious aspect of pregnancy — what to expect, why it's happening, and how to deal.
What are some ways your nipples change when you're pregnant?
For most women, the breasts as a whole will get bigger while the nipples will experiences changes in size, shape, and sensitivity. Typically, they will get progressively larger and darker and form little bumps called Montgomery tubercles.
Why is this happening?
Hormonal changes, increased breast tissue production, and fat storage play a part in both breast and nipple changes. Montgomery tubercles develop to provide a soothing and antibacterial lubricant to nipples that aid in breastfeeding. Meanwhile, scientists believe that the darkening and enlarging of nipples are an evolutionary change that helps newborns locate the nipple for feeding. You should expect your nipples to get progressively darker throughout your pregnancy and be the darkest when the baby is born.
Is it uncomfortable? How do I alleviate any discomfort?
Usually, most of the discomfort is tenderness from the swollen breast tissue. Wearing a tight, supportive bra and applying a cool compress can help relieve any pain. If your nipples feel dry and sensitive, there are over-the-counter nipple creams that lubricate and help your nipples heal.
Will they go back to normal? Is there anything I can do to make them go back to normal faster?
Everything from genetics, pre-pregnancy breast size and BMI, weight gain during pregnancy, age, and smoking status can affect how quickly you bounce back. For women who don't choose to breastfeed, the color and size usually go back to normal fairly quickly because your body stops producing hormones. Breastfeeding moms will find that their nipples stay darker, longer, but begin to lighten once they stop.
There are creams to help alleviate discomfort, but be sure not to use any anti-pigmentation creams. The darkening is caused by blood flow, not melanin, and anti-pigmentation creams can cause permanent nipple discoloration.
Is there any point I should contact my health care provider?
While women don't usually experience problems during pregnancy, post-partum, a skin infection called mastitis can develop. Mastitis, which is more common in breastfeeding women than non-breastfeeding women, is caused by a clogged duct in the nipple that blocks lubrication, causing bacteria to grow. This results in soreness in an area of the breast, redness, and low-grade fever and chills.
Warm compresses and continual breastfeeding will usually make it pass on its own, but if your symptoms don't improve after 48 hours, you'll need to see a provider and get antibiotics. You can reduce your chances of getting mastitis by emptying the breast completely at every feeding by pumping out any remaining milk.
The One Medical blog is published by One Medical, an innovative primary care practice with offices in Boston, Chicago, Los Angeles, New York, Phoenix, Portland, the San Francisco Bay Area, Seattle, and Washington, DC.
Any general advice posted on our blog, website, or app is for informational purposes only and is not intended to replace or substitute for any medical or other advice. The One Medical Group entities and 1Life Healthcare, Inc. make no representations or warranties and expressly disclaim any and all liability concerning any treatment, action by, or effect on any person following the general information offered or provided within or through the blog, website, or app. If you have specific concerns or a situation arises in which you require medical advice, you should consult with an appropriately trained and qualified medical services provider.