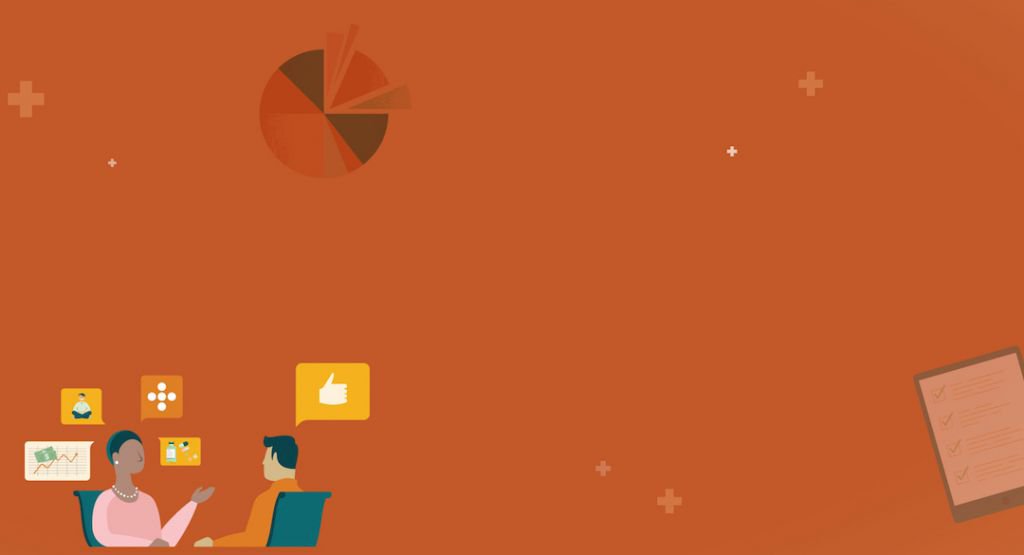 Benefits have become central to the competition for talent. High-profile employers are jockeying for first place in the race to see who can offer the most exotic benefits to attract new talent and keep employees onboard. From generous paid parental leave to free meals and fertility treatments, companies like Netflix and Facebook regularly make headlines for their latest and greatest benefits.
But it isn't just companies like Netflix and Facebook that take employee benefits seriously. Unlike these high-profile companies, smaller companies might be doing everything possible simply to provide health coverage, a 401k plan, and flexible spending accounts. It's easy to get deep into planning mode, checking things like curbing costs off of your list. But instead of guessing, wouldn't it be better to know your employees' preferences before making decisions? Benefits aren't a game of chance. They're a matter of choice for your employees.
Why benefits matter
In our new report What Employees Really Think About Their Benefits Package, 1,200 professionals from across the U.S. ranked their benefits. We found that a staggering 97 percent of the respondents rate employee benefits as very or somewhat important to how they feel about their job and workplace. This statistic matters — or should — because 71 percent of employees say they would leave their current employer for another job offering better benefits.
Unfortunately, the news doesn't get better from there. A third of employees believe their benefits are getting worse — and only 12 percent think they are improving. And although most employees might not see a significant change in the quality of their benefits, as an employer, you shouldn't mistake "no change" for satisfaction.
The benefits gap: What employees really want
Employees are clear about the benefits they want — but that isn't necessarily translating to the benefits employers are offering. If you're offering health plan coverage and flexible spending accounts, that's great. These benefits rank first and second, respectively, among employees' preferences in the survey. But that's where the head-to-head matchup between employers' benefits and employees' preferences end. There is benefits gap in what employers are offering and what employees want.
On the employee side, the clear focus is on spiraling healthcare costs. Understandably, they're looking for benefits that lower out-of-pocket medical expenses — but they still want high-quality care. Flexible spending and health reimbursement accounts defray their cost concerns, while primary care membership and fitness benefits offers the high-quality health care and preventive focus they expect. While only 23 percent of employers offer primary care practice membership, employees ranked it among their top four preferences.
Companies that align benefits with employers' choices have an opportunity to advance employee engagement. For example, we found that employees across demographics, especially young workers, place a high value on getting and staying healthy. Employers that make fitness benefits and weight and nutrition care priority offerings can show they support a culture of wellness for their employees.
To see how employer benefits compare with employee preferences, download the full report.
Wellness and preventive care are missing
Your employees want you to keep them healthy, and you want to meet their expectations. But there are missing links in most benefits programs that get in the way of achieving that goal – wellness and preventive care.
The most tried-and-true of preventive benefits, employee assistance programs, are favored by just 49 percent of employees. Next in line are fitness benefits (37%), smoking cessation programs (31%) and wellness challenges (29%).
If your benefits lack preventive care programs, your employees will likely notice. More than half (53%) don't think employers are investing enough in programs designed to keep them well. And, unfortunately, even more employees (66%) say their employers' wellness and preventive care programs aren't making them feel better.  
You don't have to be as adventurous as Netflix or Facebook to offer your employees the benefits they value. Employees' preferred benefits don't include such rare offerings as three meals a day on the company's dime or surrogate mothers for same-sex couples.
Change might require rearranging priorities, moving employees' most preferred benefits into top-tier slots, and including wellness and preventive programs to keep employees healthy and healthcare costs under control.
Download the full report today.
The One Medical blog is published by One Medical, a national, modern primary care practice pairing 24/7 virtual care services with inviting and convenient in-person care at over 100 locations across the U.S. One Medical is on a mission to transform health care for all through a human-centered, technology-powered approach to caring for people at every stage of life.
Any general advice posted on our blog, website, or app is for informational purposes only and is not intended to replace or substitute for any medical or other advice. 1Life Healthcare, Inc. and the One Medical entities make no representations or warranties and expressly disclaim any and all liability concerning any treatment, action by, or effect on any person following the general information offered or provided within or through the blog, website, or app. If you have specific concerns or a situation arises in which you require medical advice, you should consult with an appropriately trained and qualified medical services provider.