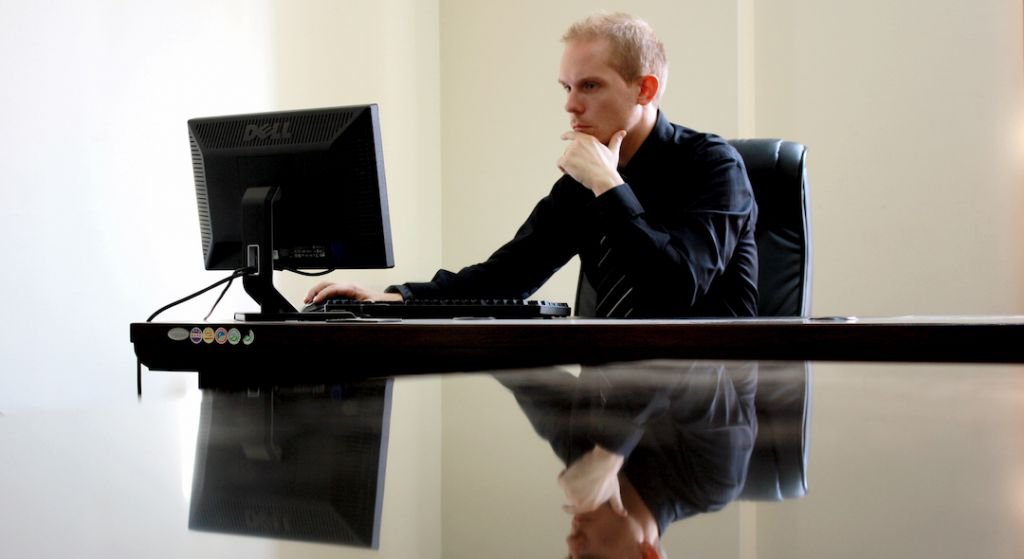 If employers want to attract and retain the best talent, they might want to first look in a seemingly obvious place: their benefit offerings and wellness plans.
According to a recent survey of full-time professionals from One Medical, two out of three employees would rather have better health and wellness benefits than other types of perks. Nearly 60% of the 1,000 professionals surveyed said employee benefits are "very important" to how they feel about their job and their employer, and 36% said benefits are "somewhat important."
"Employees indicated they wanted benefits that would make them healthier," says Sandeep Acharya, vice president of growth at One Medical. "Perks are often eye-catching, but at the end of the day people want to be focused on health benefits."
But, right now, many employees are underwhelmed with their offerings.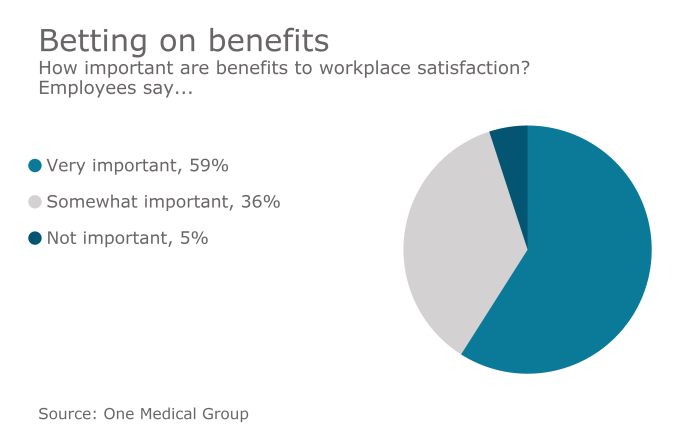 Just over half of the survey respondents say their company is making sufficient investments in their wellness and preventative care, leaving another 48% unsatisfied. Only 25% say their company's health and wellness programs are actually making them healthier. And nearly half don't even have a wellness program.
These lagging numbers may indicate employees' negative perceptions of company priorities. While 64% of respondents say they believe that keeping employees healthy should be one of the top goals of a company's benefits program, only 49% said it currently is. Nearly 70% believe this priority is mainly on managing costs instead.
"Most of the people who make benefits packages aren't just doing it to manage their own costs," Acharya says. "Employers need to make sure employees feel heard in the benefits package process by being more proactive and effective in communicating how and why their benefits are chosen."
Benefits are especially important when recruiting and retaining more experienced employees. Nearly 60% of workers over 60 and 66% of those between 45-60 years old rate benefits as "very important," compared to 45% of workers under 30. Additionally, 69% of respondents of all ages report that they might choose one job over another if it offered better benefits.
"Health and wellness become more important to older populations," Acharya says. "The idea of your insurance carrier becomes more important after you've got kids and your own health issues to take care of."
This article originally appeared on benefitnews.com.
The One Medical blog is published by One Medical, a national, modern primary care practice pairing 24/7 virtual care services with inviting and convenient in-person care at over 100 locations across the U.S. One Medical is on a mission to transform health care for all through a human-centered, technology-powered approach to caring for people at every stage of life.
Any general advice posted on our blog, website, or app is for informational purposes only and is not intended to replace or substitute for any medical or other advice. 1Life Healthcare, Inc. and the One Medical entities make no representations or warranties and expressly disclaim any and all liability concerning any treatment, action by, or effect on any person following the general information offered or provided within or through the blog, website, or app. If you have specific concerns or a situation arises in which you require medical advice, you should consult with an appropriately trained and qualified medical services provider.