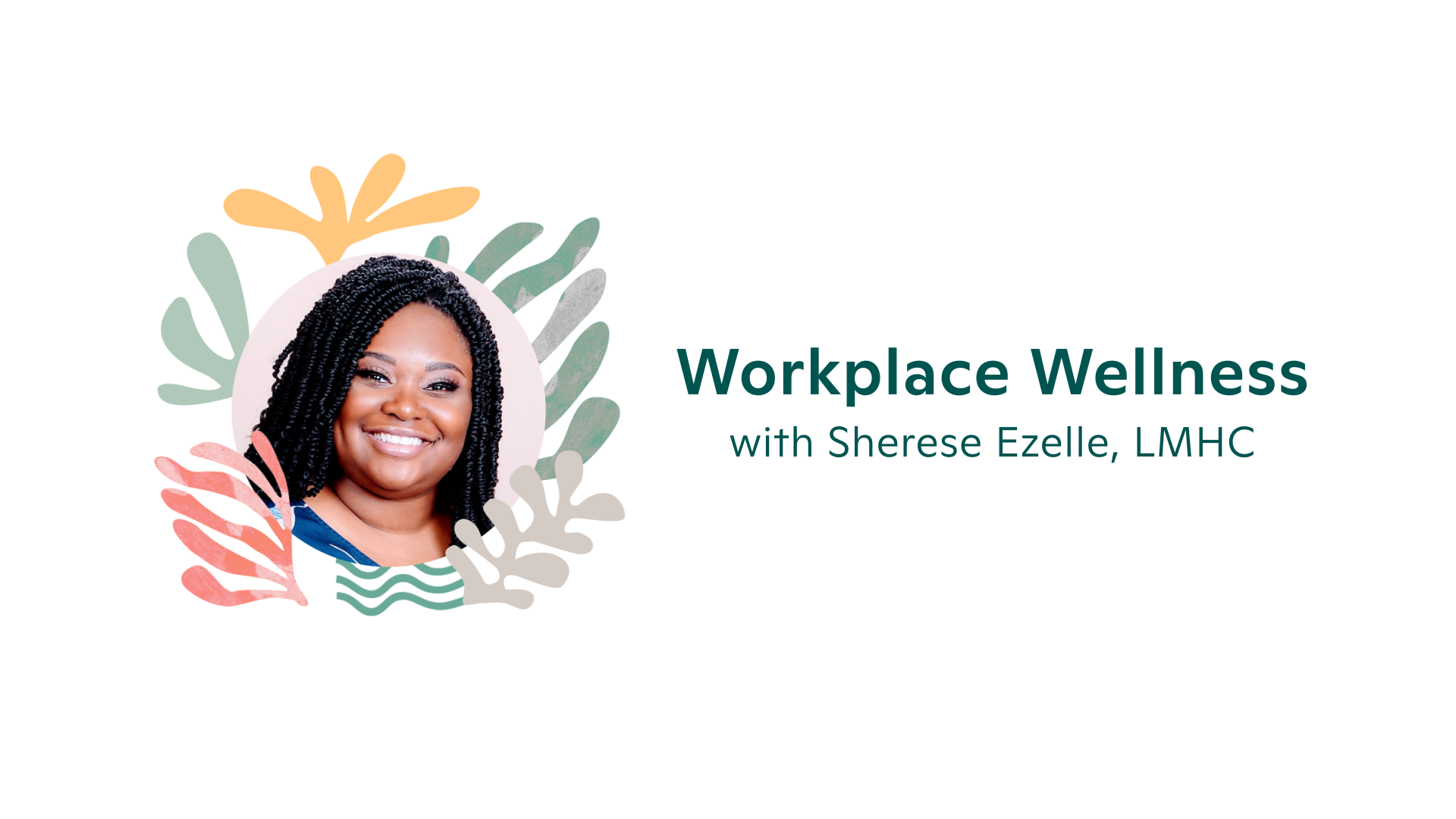 Mental health can play an important role in our productivity, performance, and overall success at work. That's why as part of our Workplace Wellness Series, we'll be sharing a few tips to reduce work-related stress and anxiety and help you recharge. We spoke to One Medical Mental Health Counselor, Sherese Ezelle, MA, LMHC for her best tips and recommendations.
How To Tackle That One Task You've Been Putting Off Using The Five-Minute Rule
Do the difficult or most daunting task first, or there will be continued procrastination the rest of your day.
If you are able to complete this task, you'll benefit from an easier day and get momentum and sense of accomplishment for the completion of the task.
The five minute rule suggests that if you can complete the task within five minutes, do it!
By completing this task, give yourself some healthy verbal rewards such as "I did it!" or "Imagine what I can do with the rest of my day if this only took me five minutes!"
How To Face Email Anxiety Head-On
If you've ever found yourself anxious to respond to an email, and not following up for days, this can be the result of a lack of focus. This lack of focus then turns into a fear of being seen as unproductive. Then, this fear then turns into continued delays throughout your day.
Identify the task at hand. Who is this email to? What are the points that I'd like to convey, and what is the desired response?
Ask for help. It's okay to identify those co workers with the organizational skills that will support you in completing your task.
It's okay to make a mistake. Give yourself the permission to do so. Mistakes help us learn, grow and can potentially help us combat this email anxiety.
Multitasking Is A Myth
Step back and assess. Take a deep breath. Recognize that you can do one task at a time and identify what that task is.
Acknowledge that you may be overworked and feeling a little overwhelmed by those tasks.
Remember that it is okay to ask for help. You have colleagues and team members that are there to support you to lessen your need to multitask.
Five Productivity Hacks To Combat That End Of Day Feeling
We all know that feeling when the workday ends but there's still a lot to do that we haven't done. Use these five hacks to boost your productivity at work to avoid this feeling.
Define what productivity means to you at work. This word often gets thrown around, but the first step towards boosting productivity is actually uncovering what it means.
Identify clear tasks and ask for clarification when needed.
Ask for help, whether it be organizing your emails or just talking through a problem with your colleagues.
Give yourself permission to make a mistake.
Celebrate successes, even the small ones.
The One Medical blog is published by One Medical, a national, modern primary care practice pairing 24/7 virtual care services with inviting and convenient in-person care at over 100 locations across the U.S. One Medical is on a mission to transform health care for all through a human-centered, technology-powered approach to caring for people at every stage of life.
Any general advice posted on our blog, website, or app is for informational purposes only and is not intended to replace or substitute for any medical or other advice. 1Life Healthcare, Inc. and the One Medical entities make no representations or warranties and expressly disclaim any and all liability concerning any treatment, action by, or effect on any person following the general information offered or provided within or through the blog, website, or app. If you have specific concerns or a situation arises in which you require medical advice, you should consult with an appropriately trained and qualified medical services provider.