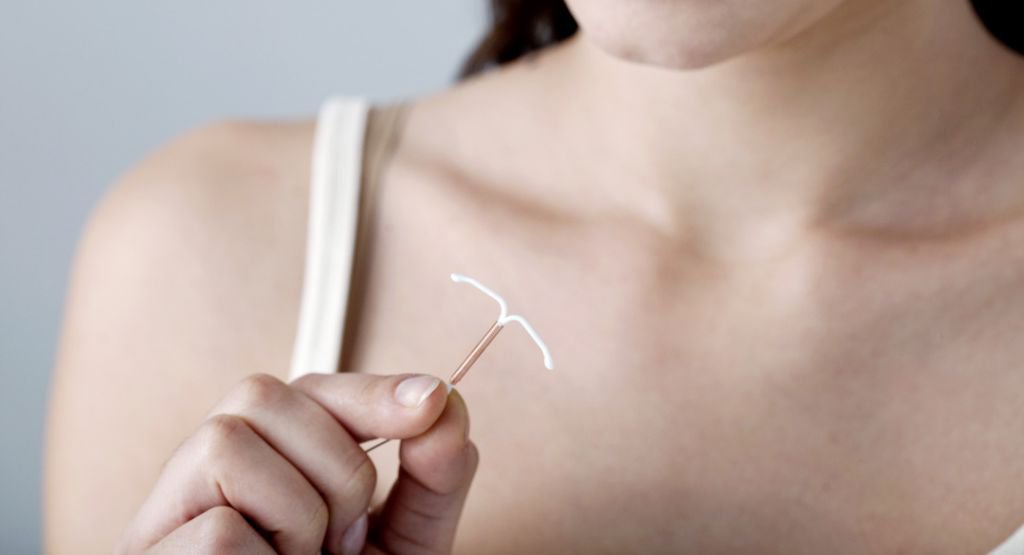 What is an IUD?
The IUD is a small, flexible, "T-shaped" device that's inserted into your uterus to act as long-term birth control. There are a few different kinds of IUDs, including Mirena and ParaGard. Different IUDs are made of different materials and release either hormones or other substances that help to prevent pregnancy. If you choose to get an IUD, your provider will walk you through all your options and help you find the IUD that works best for you.
Why get one?
There's a good reason so many people are talking about IUDs: they're considered one of the safest and most effective types of contraception on the market. If you've tried oral contraceptive pills (birth control) and experienced unpleasant side effects like bloating, weight gain, and altered moods, hormone-containing IUDs may be a good alternative. They won't affect your future fertility, and they don't contain estrogen, so they're safe to use, even while breastfeeding. IUDs are also over 99% effective, so many women rely on them as a form of contraception they don't have to think about every day.
Depending on the type of IUD you get, it will last anywhere from 3-12 years. Once it's time to take it out, your provider will easily remove it. Soon after removal, you should have no problem getting pregnant. It's important to note that IUDs don't protect against sexually transmitted infections (STIs), so if you should talk to your provider about potentially using another form of protection, like condoms, if you're at risk.
What are the risks?
You may have heard that IUDs have been linked to an increased risk of pelvic inflammatory disease. While this was true for an older generation of the device, the current IUDs don't carry this risk. If you're at risk for an STI and need screening for chlamydia or gonorrhea, your provider can easily and safely do this at the time of your IUD insertion.
IUDs are very safe, but like all medical devices, they do carry some risks:
It's possible for IUD to be expelled after insertion. If you choose to get an IUD, your provider will instruct you on what to do if this happens.

During the insertion process, there's a very slight (<1%) risk of an injury called a perforation. In the unlikely event that this happens, the injury will likely close on its own and you won't need any additional follow-up. However, if this happens and the IUD passes through the perforation and travels to your abdomen, you'll need surgery to remove it. Again, this is highly unlikely to happen.  
There's less than a 1% chance of becoming pregnant while using an IUD. But if you do in fact become pregnant while the IUD is in place, you'll have a higher risk of ectopic pregnancy. This can be very serious if not treated immediately. If you think you're pregnant, or you have a positive pregnancy test while using an IUD, seek medical care right away.
Wondering if an IUD is right for you? Give us a call to discuss your options.
Other resources:
The One Medical blog is published by One Medical, a national, modern primary care practice pairing 24/7 virtual care services with inviting and convenient in-person care at over 100 locations across the U.S. One Medical is on a mission to transform health care for all through a human-centered, technology-powered approach to caring for people at every stage of life.
Any general advice posted on our blog, website, or app is for informational purposes only and is not intended to replace or substitute for any medical or other advice. 1Life Healthcare, Inc. and the One Medical entities make no representations or warranties and expressly disclaim any and all liability concerning any treatment, action by, or effect on any person following the general information offered or provided within or through the blog, website, or app. If you have specific concerns or a situation arises in which you require medical advice, you should consult with an appropriately trained and qualified medical services provider.