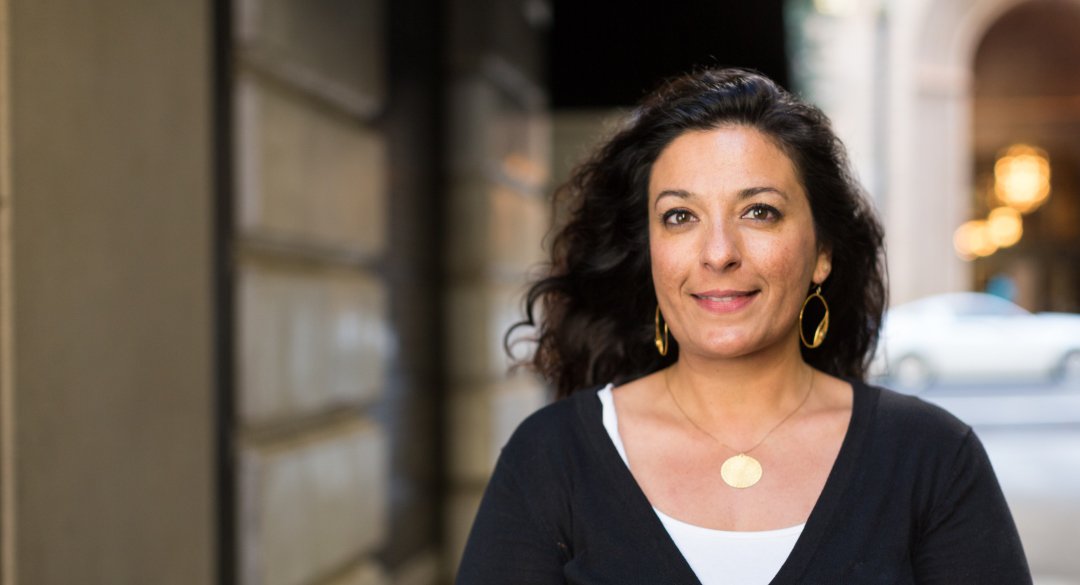 This post is part of a series of Q&As with some of the One Medical Family Practice team. Find links to all the interviews here.
Yasmin Nibbe, MD | Internist & Pediatrician | Oakland in the SF Bay Area
What is your training background?
I went to UC Berkeley for my undergraduate degree, and studied Biochemistry. I received my MD from the Chicago Medical School, and then continued eastward for my residency training at the New York Medical School-associated Saint Vincent's Hospital. I am trained as an Internist (which is essentially an adult medicine specialist) and Pediatrician (or a child medicine specialist), and I maintain active board certification in both fields. I am also board-certified in Integrative Medicine. I often incorporate nutrition, mind-body work, exercise, and movement recommendations along with pharmaceuticals to give each patient an individualized plan of care.
Why did you choose your specialty?
When people find out I completed two residencies, they often say, "That is crazy!" And indeed, it has been a crazy journey, involving many sleepless nights and 80+ hour weeks while I learned how to give gold standard care to my patients. But the end result has been a deep well of experience and confidence in my work, which I draw from on a daily basis.
Doctors who complete a "Med-Peds residency" spend most of their training in the hospital, working in the ER and ICU, learning to manage very complex medical issues as well as everyday illnesses. I chose this path because I knew that the exposure and rigorous training would help me be sharp and be the best doctor that I could be.
The result of all this work has been well worth it! In a single day at One Medical, I have the pleasure of seeing newborn babies, toddlers, young adults, people going through midlife transitions, and those in their golden years! It is wonderful to be able to develop each doctor-patient relationship, and to know that I have the tools to keep my patients well.
What can you do within the scope of pediatric care?
As a primary care pediatrician, I love that I get to see babies from the time that they are freshly newborn, blinking and looking into the world with wonder! And from there, it is such a pleasure to see them grow and develop and learn new skills. I enjoy each step of the way. When a child becomes an adult, they usually would have to find a new doctor, but the uniqueness of my training allows my continue their care into adulthood!
I feel as comfortable when I see patients for well visits as I do when they come in with illness. I have done a lot of work taking care of children in hospital wards, in the NICU, PICU, and surgical ICUs, so I have a clear sense of what a very sick child looks like. Most of the time, we can take care of things in the office, but I also have a keen sense of when it's best to send them into the ER or hospital for specialized care. No matter what level of care my pediatric patients need, I feel so blessed to be able to take care of them!
What is your favorite children's book?
I wanted to be a doctor since I was three years old, and the books I chose often reflected my interest in taking care of people or things. My favorite book from a very young age was called Dr. Rabbit by Jan Wahl. It was about a rabbit who took care of all of his forest friends' illnesses. The drawings were simple and beautiful. When Dr. Rabbit finally got sick after too many long days and nights, all of the forest creatures came together to offer well-wishes and brought brightly colored flowers to decorate his home. I used to ask my dad to read it over and over, especially because he was great at acting out all of the voices of forest mice and moles…in a falsetto voice that only dads can do!
The One Medical blog is published by One Medical, a national, modern primary care practice pairing 24/7 virtual care services with inviting and convenient in-person care at over 100 locations across the U.S. One Medical is on a mission to transform health care for all through a human-centered, technology-powered approach to caring for people at every stage of life.
Any general advice posted on our blog, website, or app is for informational purposes only and is not intended to replace or substitute for any medical or other advice. 1Life Healthcare, Inc. and the One Medical entities make no representations or warranties and expressly disclaim any and all liability concerning any treatment, action by, or effect on any person following the general information offered or provided within or through the blog, website, or app. If you have specific concerns or a situation arises in which you require medical advice, you should consult with an appropriately trained and qualified medical services provider.