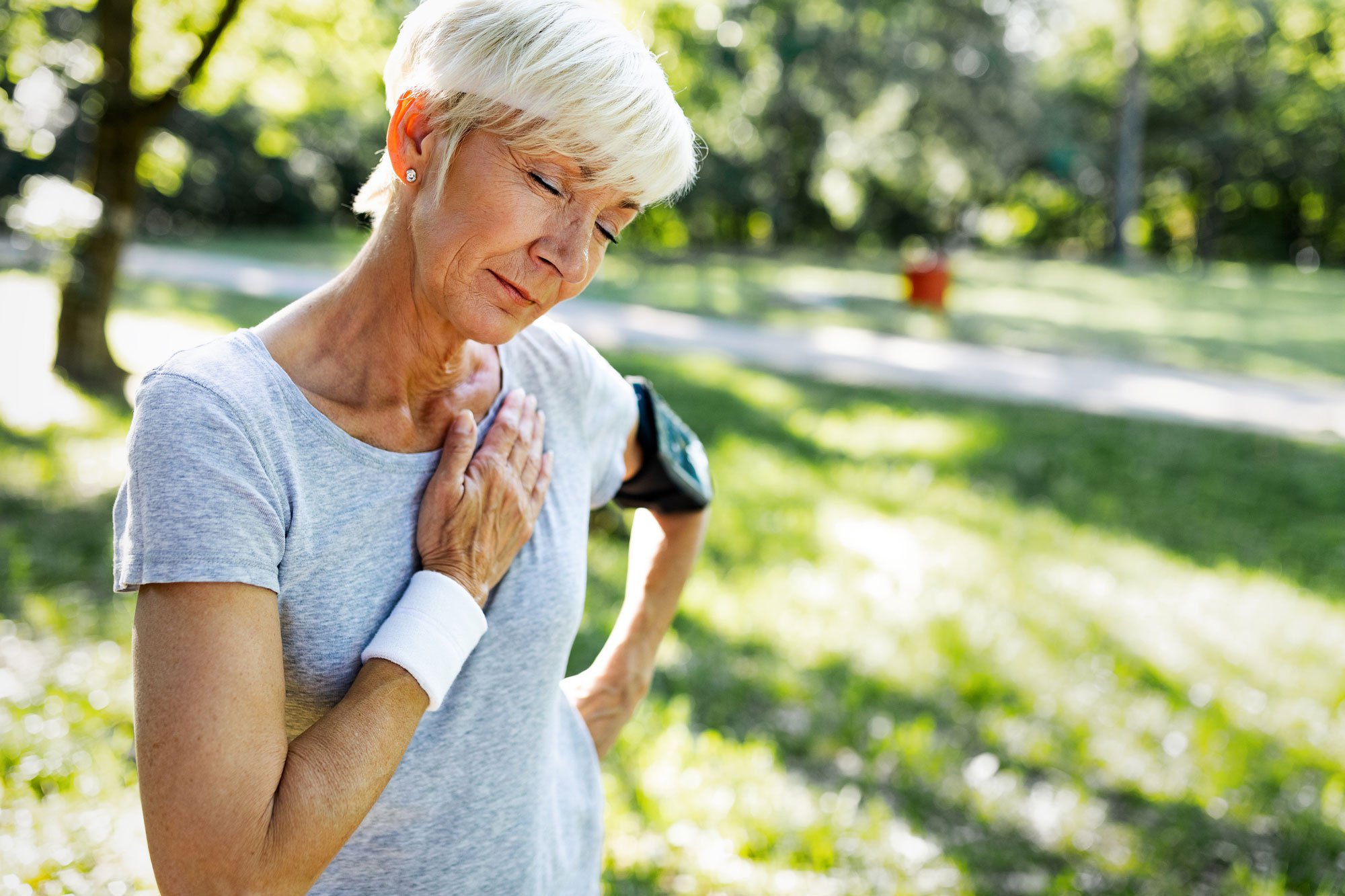 Cardiovascular disease is the number one killer of women, causing 1 in 3 deaths each year. According to the American Heart Association, that's one woman every minute. Despite its severity, however, heart disease is still often considered a man's disease. In a survey by the American Heart Association, only half of women knew heart disease to be the leading cause of death and less than 13 percent said it was their greatest personal health risk.
How does heart disease affect women vs. men?
While classic movie scenes often depict men clutching their chests and falling theatrically, it's women who are being hit hardest. Since 1984, heart disease has claimed the lives of more women than men each year, as less dramatic symptoms often go overlooked and misdiagnosed. Because heart disease manifests itself differently between genders, many women fail to receive equal screening, treatment, and aftercare.
What symptoms do women experience?
While severe chest pain is the main indicator of heart attacks in men, many women experience more subtle or vague symptoms. "We think of the classic symptoms we see in the movies, crushing left sided chest pain," says One Medical family provider Navya Mysore, MD. "While this symptom is also common for women, we see other symptoms of a heart attack in women more often than in men. These can include pain radiating to your arm, jaw, neck and back, sweating, heart palpitations and shortness of breath." Some women may experience feelings of fatigue, nausea, or swelling in the feet and ankles, while others may have no symptoms at all.

Given the mild nature of these types of symptoms, it's very common for women to dismiss the signs. One study found that women on average wait 54 hours before seeking treatment for a heart attack. Both patients and doctors may be quick to attribute the lesser-known symptoms to more mild causes including muscle strain, indigestion, anxiety, sleep-deprivation, and even depression.
What puts women at risk?
Though heart disease affects both genders, certain biological factors put women at a higher risk than men. According to Maryann McLaughlin, Director of Cardiovascular Health and Wellness at Mount Sinai Heart NYC, hypertension, pre-eclampsia, or diabetes with pregnancy put women at greater risk of developing heart disease. McLaughlin notes that rheumatologic disorders (i.e. rheumatoid arthritis) are also a major risk factor. Physical inactivity, smoking, menopause and family history can further impact a woman's chances of developing heart disease.

Physical health isn't the only biological determinant, however. "What might be surprising to some is that your emotional health can have a big impact on your heart health" says Mysore. "Chronic stress, anxiety and depression can contribute negatively towards your health —you may not feel as motivated to have a healthy lifestyle or feel too stressed to put time towards your self care."
How does One Medical work with specialists to treat and diagnose heart disease?
While heart disease can be fatal, there is hope. The CDC estimates that 80 percent of heart-related deaths are preventable. And that starts with equal and thorough diagnosis, treatment, and aftercare. One Medical partners with healthcare systems like Mount Sinai Health System and specialists like McLaughlin to ensure high-quality, seamless integrated care for patients with or at risk for heart disease.

"Communication between primary care providers at One Medical and Mount Sinai Cardiology through exchange of information allows for improved overall care of a patient," says McLaughlin.

If you would like to learn more about your heart health and potential risk of developing heart disease, book an appointment with a provider today.
The One Medical blog is published by One Medical, a national, modern primary care practice pairing 24/7 virtual care services with inviting and convenient in-person care at over 100 locations across the U.S. One Medical is on a mission to transform health care for all through a human-centered, technology-powered approach to caring for people at every stage of life.
Any general advice posted on our blog, website, or app is for informational purposes only and is not intended to replace or substitute for any medical or other advice. 1Life Healthcare, Inc. and the One Medical entities make no representations or warranties and expressly disclaim any and all liability concerning any treatment, action by, or effect on any person following the general information offered or provided within or through the blog, website, or app. If you have specific concerns or a situation arises in which you require medical advice, you should consult with an appropriately trained and qualified medical services provider.