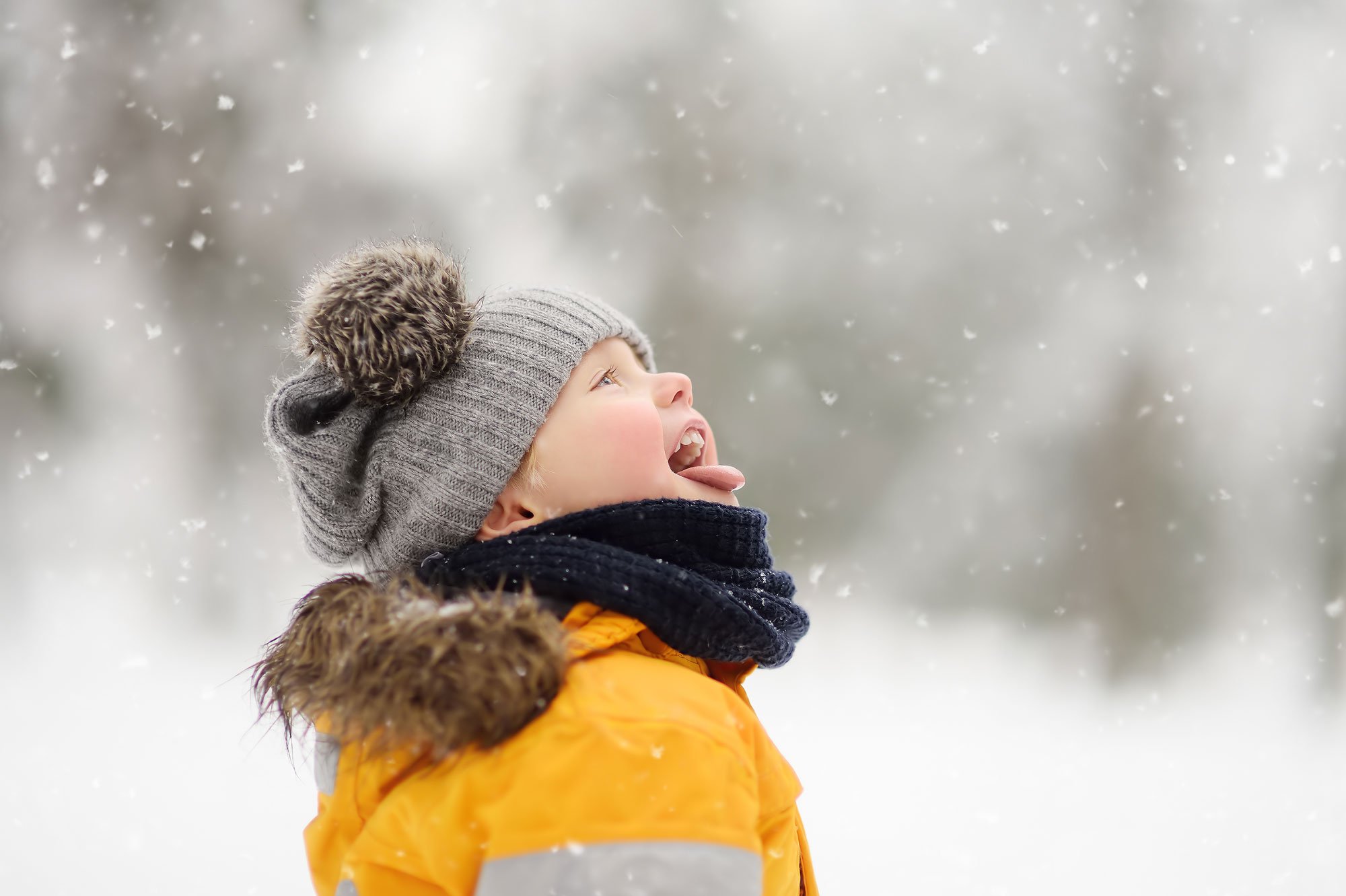 With the temperatures reaching record lows across the country, we know it can be difficult to keep your children's skin moisturized. For kids who already have eczema, winter weather can be a trigger for itchy, uncomfortable skin. Rather than letting skin succumb to the arctic blast, here is some information for you and your family to keep your skin well hydrated this winter.
How does cold weather affect kids' skin?
Cold temperatures, as well as indoor heating systems, can be drying to children's sensitive skin. Atopic dermatitis, commonly referred to as eczema, is triggered by these extremes in temperature. 17% of children suffer from atopic dermatitis, and most develop this condition before 5 years of age.
Why is it important to protect your kids' skin in the winter?
When the skin layer is compromised from eczema, children lose a very valuable protection against external offenders such as bacteria, sunlight, and chemicals. Atopic dermatitis can lead to poorer quality sleep from itching and increased stress for children and their families.
How can I protect my child's skin during the winter?
If the temperature is less than 13 degrees F, the risk of frostbite increases, so it's time to find some indoor activities! Temperatures above 32 degrees F are generally safe for playing outside. Be sure to layer up with hats, gloves, and scarves. Other tricks for indoor activities include using a humidifier (cold air is better than warm air to prevent growth of bacteria) and limiting baths to the bare minimum. Humidifiers help increase moisture and prevent nose bleeds, and overbathing can lead to chapped skin and wash away beneficial natural oils.
What are the best ways to moisturize dry skin?
Some soothing skin products include colloidal oatmeal and fragrance-free, hypoallergenic moisturizer. Ointments and creams are better for dryer weather than lotions as they provide a thicker coating for skin. Hydrocortisone cream can also be helpful for inflamed skin, however, it is best to apply it at night as it makes skin more sensitive to sunlight. During a bath or shower, gentle soaps are safest to prevent skin from becoming more irritated. Fragrance-free bath oil can be applied immediately after a bath or shower to help lock in moisture, but be careful not to make the tub too slippery!
In order to create a protective coating for the face, it is best to apply a thick layer of moisturizer to the forehead, nose, and cheeks. Petroleum jelly and virgin coconut oil both provide an adequate skin barrier for the windiest days. Sunblock is still important in the winter, because UV rays can reflect off of snow and ice and cause sun damage.
Are there any specific steps to protect babies specifically?
Babies are very vulnerable to cold temperatures and their skin is especially sensitive. Some steps to take include making sure they are not too warm, as that can lead to heat rash. Layers are the most effective method to keep them at a comfortable temperature! Petroleum jelly can be used for chapped lips. Cover the head, hands, and feet with the appropriate clothing, because the extremities tend to become cooler faster. Daily baths are not necessary, and after a bath, apply oil and/or cream to damp skin to maintain moisture.
Have more questions about keeping your kiddo's skin protected this winter? Reach out to our team via our app, or come in for a visit to discuss anything that's on your mind. Happy holidays!
The One Medical blog is published by One Medical, a national, modern primary care practice pairing 24/7 virtual care services with inviting and convenient in-person care at over 100 locations across the U.S. One Medical is on a mission to transform health care for all through a human-centered, technology-powered approach to caring for people at every stage of life.
Any general advice posted on our blog, website, or app is for informational purposes only and is not intended to replace or substitute for any medical or other advice. 1Life Healthcare, Inc. and the One Medical entities make no representations or warranties and expressly disclaim any and all liability concerning any treatment, action by, or effect on any person following the general information offered or provided within or through the blog, website, or app. If you have specific concerns or a situation arises in which you require medical advice, you should consult with an appropriately trained and qualified medical services provider.