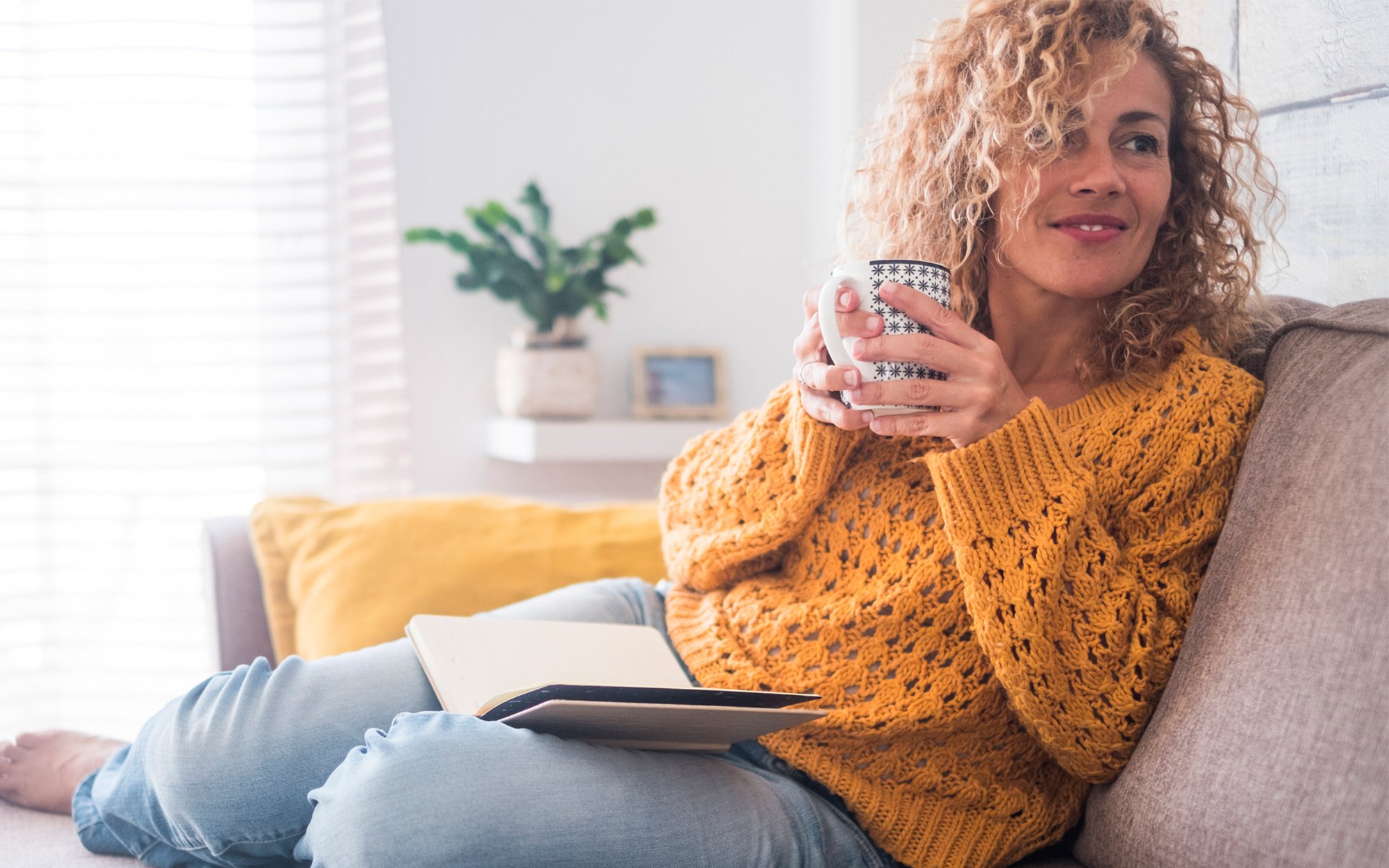 A few years ago, Hayley MacMillen put One Medical on the map with a simple hashtag: #HayleysIUD. The former Refinery29 editor and current Berkeley law student had written plenty of content on women's health, body positivity, and sexual wellness, but live tweeting the insertion of her intrauterine device (IUD) was brand new territory, even for the industry vet. It was certainly a first for One Medical too, as MacMillen described her appointment at the Wall Street office every step of the way. The viral thread certainly brought attention to the popular form of long-term birth control and it also left curious followers with a lot of questions. Are IUDs effective? Safe? Comfortable? Don't worry — we've got all those answers and more.
Why go with an IUD?
First things first: what the heck is an IUD anyway? The small, flexible, T-shaped device is a form of long-term birth control that's inserted directly into the uterus. There are a few different types of IUDs and your provider will go over all the options with you at your initial appointment.
"IUDs are in a category of birth control called 'long-acting reversible contraception,'" says Arizona-based One Medical provider, Natasha Bhuyan, MD. "There are several types of IUDs that are different sizes and have different levels of hormones, including an IUD that is hormone-free. The IUD can last from three to 12 years — the most popular, the Mirena, lasts seven years. You should talk to your provider about which IUD is right for you."
But with so many other birth control options on the market, what makes an IUD particularly appealing? "Compared to other birth control methods, the IUD is one of the most effective," Bhuyan says. "This is due to the way it works, but it's also due to the fact that you don't even have to think about it! You don't have to remember to take a pill or get a shot or change out a ring. It's reduces the chance of human error or forgetting."
Aside from ease of use, IUDs may also be a great option for anyone who wants to leave their options open. "You can still get an IUD removed any time if you are ready to pursue pregnancy," Bhuyan says. "Certain IUDs can also make your periods lighter."
Another pro for IUDs: they can be a solid option for just about anyone with a uterus. "IUDs can be placed in anyone who is getting periods and wants to prevent pregnancy," Bhuyan says. "They're safe to place in teenagers, people who are premenopausal, people who have had children, and who have not had children."
As with any medical device, IUDs do carry some risks, including the possibility of being expelled after insertion, and a very slight (<1%) risk of an injury called a perforation during insertion. There's also a very slight (<1%) risk of becoming pregnant while using an IUD, which can be very dangerous and will require immediate medical attention. However, all of these possible outcomes are highly unlikely, and your provider will go over the risks in detail at your appointment.
What it's really like to get an IUD
You may have heard all kinds of stories about the IUD insertion process (some perhaps not as pleasant as MacMillen's). Every person is different, but with the right information (and an efficient team of experts on your side), you can minimize any discomfort and be out the door in no time.
"The actual insertion itself takes 5-10 minutes," Bhuyan says. "The entire process may take about 30-40 minutes, if you factor in getting all your questions answered, checking a pregnancy test, doing STI testing if applicable, etc."
The good news in terms of getting an appointment is that you don't need to book with any sort of specialist — a wide variety of primary care providers can take care of your IUD insertion." Generally, family physicians, gynecologists, and internal medicine doctors who are trained can place an IUD," Bhuyan says. "There are many nurse practitioners and physician assistants who are trained in this as well. Don't feel like you need to see a specialist to get an IUD — so many primary care providers can take care of it for you!"
"There is a huge range with how people tolerate IUD insertion." Says One Medical provider Katrina Reiser, NP. "For some people it is very intense, and for others it is slightly uncomfortable at most. I tell my patients to come prepared having taken their 800mg of ibuprofen and to expect their worst ever period cramps, and they may be pleasantly surprised that it is not as bad as they expected. I also tell them that if at any point it is too much, we have the option of stopping and talking about other birth control options instead."
Cramping is common during the IUD insertion, so it may be helpful to take 800 mg of ibuprofen with food one hour before your appointment. You may feel a sensation similar to menstrual cramps as your provider uses a tool hold your cervix steady and measures the depth of your uterus. Then your provider will insert the IUD, which can cause one strong cramp. You may feel some additional cramping after the insertion on and off the rest of the day, which should be manageable with a heating pad and/or 800 mg of ibuprofen up to three times a day (unless otherwise directed by your provider).
How One Medical members can book an IUD appointment
How you book your appointment depends on where you're located. One Medical members in San Francisco can now book an appointment for IUD insertion, removal, and replacement on the One Medical app. If you live outside of San Francisco, it's best to call and schedule an appointment so you can provide all the information necessary for the booking. You can also schedule an "IUD consult" if you'd just like to chat with your provider about your options.
The One Medical blog is published by One Medical, a national, modern primary care practice pairing 24/7 virtual care services with inviting and convenient in-person care at over 100 locations across the U.S. One Medical is on a mission to transform health care for all through a human-centered, technology-powered approach to caring for people at every stage of life.
Any general advice posted on our blog, website, or app is for informational purposes only and is not intended to replace or substitute for any medical or other advice. 1Life Healthcare, Inc. and the One Medical entities make no representations or warranties and expressly disclaim any and all liability concerning any treatment, action by, or effect on any person following the general information offered or provided within or through the blog, website, or app. If you have specific concerns or a situation arises in which you require medical advice, you should consult with an appropriately trained and qualified medical services provider.