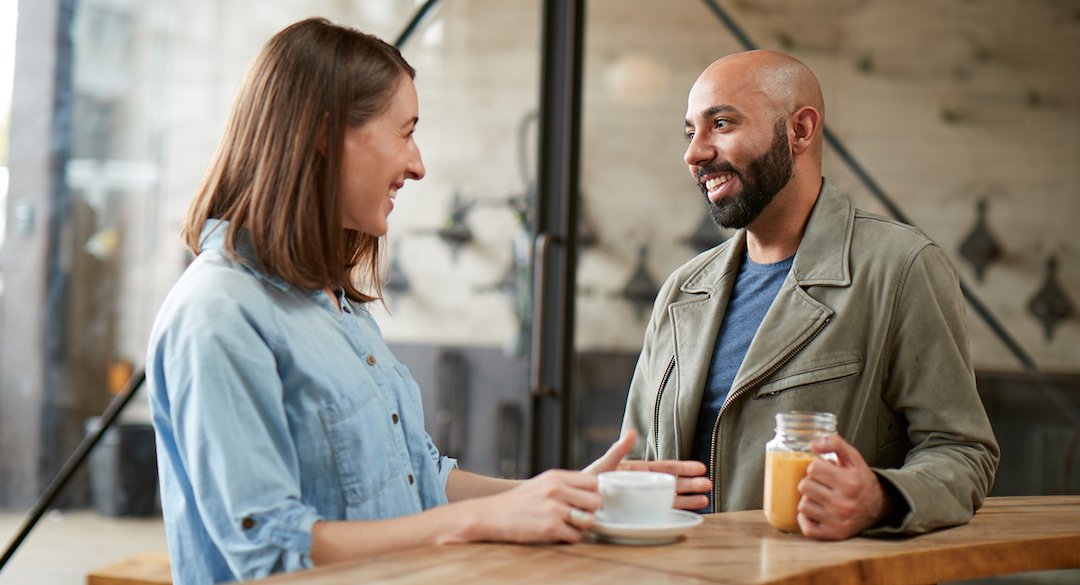 When was the last time you saw your primary care physician? If your response to that is, "who?" then it's time to have a talk.
If you're young and generally healthy, you might not consider yourself the type of person who need a primary care provider (PCP). After all, your schedule is more than likely packed, and you may believe the only reason to visit a doctor's office is when sickness strikes. But the truth is, building a relationship with a doctor, nurse practitioner, or physician assistant who knows your health from top to bottom is an essential part of maintaining your well-being.
"How would you feel if I told you there was one simple step that could increase your chances of living a long, healthy life and lower your risk of heart disease, cancer and stroke, and it doesn't require you to give up anything you enjoy?" asks One Medical New York provider, Malcolm Thaler, MD. "Well, there is such a step — get yourself a primary healthcare provider! The data are clear: studies show that the more primary care providers there are in a community, the healthier the population, the longer the average lifespan, the fewer emergency room visits, and hospital admissions, and even a lower number of surgeries."
Even if you've only ever had a transactional relationship to the healthcare system (i.e. you get sick, you see someone new, you get better, you never see that person again), it's worth finding a PCP who can act as your healthcare quarterback. That's because the key to staying at the top of your wellness is to be proactive about preventive care. That includes everything from getting the right screening tests and immunizations to setting goals around sleep, nutrition, exercise, stress management, and more. Having a PCP on your side who thinks about you as a whole person can be a gamechanger in keeping your body and mind in shape.
The nitty gritty of what a PCP can do
So what are some of the things a PCP can do for you? "The question is: what don't PCPs provide?" says One Medical Arizona provider Natasha Bhuyan, MD. "PCPs are able to provide some level of care to anyone who walks in the door. PCPs can do preventive care, like cancer screenings or vaccines. We can focus on wellness to optimize your quality of life through diet, exercise, sleep, and stress management. We can treat mental health conditions, including anxiety or depression. We can handle acute issues, like colds, pains, or rashes. We also manage a large range of chronic medical conditions, including high blood pressure, diabetes, high cholesterol, and asthma."
"Your primary care provider can not only diagnose and treat the vast majority of your acute health issues, from coughs to stomachaches to chest pain to dizziness," Thaler says. But — surprise! — your PCP can also help you handle any of the issues below:
Chronic health condition management — think: hypertension, diabetes, etc.
Immunizations.
Screening procedures and maintaining a screening schedule that's appropriate for you for things like breast or colon cancer.
Preventive care strategies to keep you healthy, reduce your risk of sickness, and keep you feeling your best.
Personalized, tailor-made care that works for you. "Because your primary care provider gets to know you over a long period of time, you are not just another number, but an individual with unique health goals and concerns," Thaler says.
"PCPs are able to handle more medical issues than many people realize," Bhuyan says. "Most can do many procedures and provide gynecological services. We can generally manage 90 percent of our patients' issues without referring them to specialists. If a patient ever does need a specialist, PCPs are able to find the right match for you and coordinate your care with them. From a practical standpoint, this saves both time and money. But even more meaningful is having someone on your healthcare team who knows you and provider ongoing, quality care."
And depending on where you go for primary care, your provider may be able to offer some specific services that fit your needs. "Many of the PCPs at One Medical have unique skills, such as transgender hormone prescribing or HIV management," Bhuyan says. "We can provide education and counseling on useful topics, such as nutrition."
Finding the right fit for you
Overall, your PCP should really be your first stop for everything related to your health; an expert on you and your health goals, and your guide to navigating a sometimes-complicated system.
"Continuity of care leads to better care," Thaler says. "With a primary care provider, you always have someone you can turn to for advice, someone who knows your health history and therefore knows when something may be serious or not."
So how exactly does someone go about finding the right person to fill those shoes? There are plenty of things to consider when evaluating your options, but here are some important pieces of the puzzle:
Personality
Experience
Clinical style/specialties
"The PCP-patient relationship is incredibly special since we can follow a patient throughout their entire life!" Bhuyan says. "It's powerful to have someone who always has your back in healthcare, no matter what. Patients are the drivers of their health journey, while PCPs are the (supportive) passengers."
Ready to talk to your PCP? Make an appointment today.
The One Medical blog is published by One Medical, a national, modern primary care practice pairing 24/7 virtual care services with inviting and convenient in-person care at over 100 locations across the U.S. One Medical is on a mission to transform health care for all through a human-centered, technology-powered approach to caring for people at every stage of life.
Any general advice posted on our blog, website, or app is for informational purposes only and is not intended to replace or substitute for any medical or other advice. 1Life Healthcare, Inc. and the One Medical entities make no representations or warranties and expressly disclaim any and all liability concerning any treatment, action by, or effect on any person following the general information offered or provided within or through the blog, website, or app. If you have specific concerns or a situation arises in which you require medical advice, you should consult with an appropriately trained and qualified medical services provider.