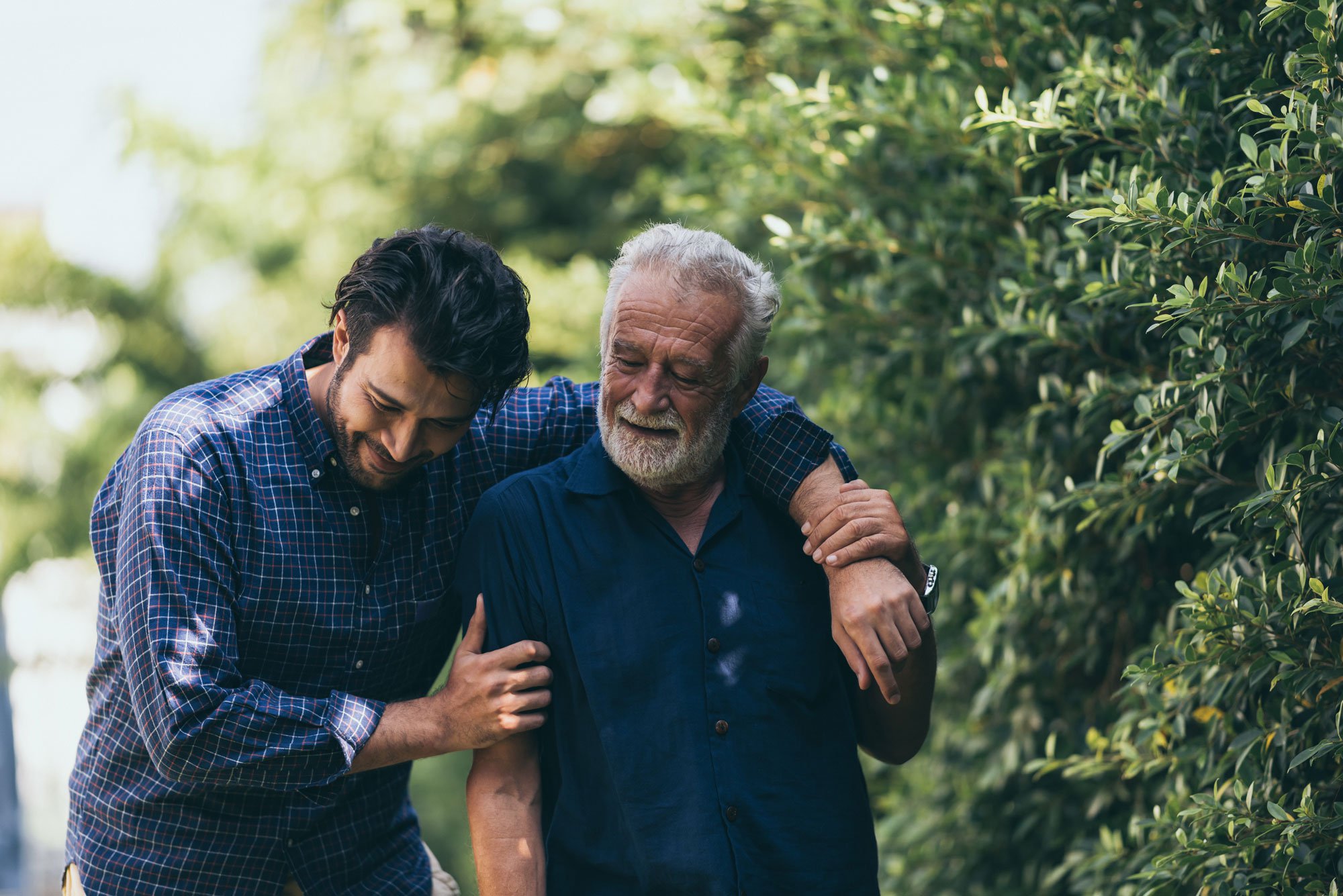 Think back to your last visit with your primary care provider. Chances are, along with checking your vital signs, inquiring about your symptoms, and conducting a physical exam, your doctor also asked about your family's health history.
While questions about your relatives, their health habits, and their history of disease may seem unrelated to the reason for your visit, the truth is, your current symptoms only paint a small picture of your overall health. Much of our health can be influenced by the genes we inherit from our parents and relatives. If a close family member has a chronic disease, for instance, you may be at increased risk of that disease yourself.
Your family health history can help your provider understand your genetic risk for certain health conditions, as well as how shared lifestyle factors –– like your exercise and nutrition habits or environment –– may affect your health. More importantly, knowledge of your family health history can also help your provider develop a personalized care plan, such as screenings, tests, lifestyle changes, or other early interventions, to reduce your risk of developing certain diseases and keep you healthy long-term.
We understand that there are numerous reasons why you may not be able to access your family health history. Whether you are estranged from close family or do not know your biological relatives, your primary care provider can still work with you to reduce your personal risk of chronic disease. If you are able to access your family health history, however, doing so can help you take action to protect your health. Here's everything you should know:
How to access your family health history
If possible, aim to collect your family health history before visiting your primary care provider and take it with you. Start by asking your close family members, such as your parents and siblings, about their disease history and lifestyle habits. You should ask about any serious diseases, and at which age they were diagnosed. Pay special attention to conditions diagnosed prior to age 65 or so, since conditions diagnosed later in life are much less likely to have a genetic basis. For example, if you have a grandparent who was diagnosed with colon cancer in their 80s, that is very unlikely to translate to increased risk for you. Consider using family gatherings as an opportunity to work on compiling this history together. Keep in mind, however, that some people may feel more uncomfortable disclosing personal medical information in a group setting and prefer a one-on-one conversation.
In general, the more information you receive, the more complete a picture you and your provider will have about your personal risk factors for genetic conditions. Your parents, siblings, and children, and in some cases your grandparents, are the most important family members to start with. Information from your extended family (like your aunts, uncles, cousins) can be helpful but is less likely to be predictive of your health risk; the more distant the family member is, the less likely you are to share genes with them. Information about the health of your spouse or partner, step-family members, or adoptive family members, while irrelevant to your own genetic risk, may also be of interest, especially if they have conditions that add stress to your life.
If you don't know or can't contact your blood relatives, it's still possible to create a family health history –– but you may need to do a little digging. For example, if you're adopted, your adoptive parent(s) may have received medical information at the time of your adoption. You can also seek out the adoption agency for adoption documents, which sometimes include birth families' health history. If those documents aren't available or they're not comprehensive enough to help and you were adopted through an open adoption, you may also be able to contact your birth parents or other birth relatives, if you're comfortable. Public documents, like birth and death certificates obtained through the county where you were born can also help.
If you're estranged from your family, reaching out for health information may be difficult or triggering. Any relatives you're comfortable or able to speak with could be a possible resource for health information. In some cases, however, getting your family history may even be unsafe. If you aren't able to get your family history, that's okay. Your primary care provider can still work with you to devise the best plan to keep you healthy. When contact isn't possible, you can also access public records like death certificates and obituaries, which often include a person's cause of death.
If you're not able to get the information you need, be honest with your doctor, who can suggest other ways to understand your health, such as ordering a genetic screening panel. It's okay if you don't know everything about your family's health history or don't have all the answers. Whatever you can share with your provider helps!
No matter how you get this important information, it's important to record and keep track of it for future use. Keep a simple journal or document, or try using the U.S. Surgeon General's portal, My Family Health Portrait, which allows you to easily share your family health history with your provider and relatives.
Which family health information is the most important?
Any information you can access will be helpful to your provider but there are some conditions and diseases that come with a higher hereditary or lifestyle-related risk. If your family members have had any of the below conditions, make sure to keep your health care provider in the loop about as many details as you can gather:
Cancer, especially those diagnosed earlier than age 65
Heart and vascular disease (heart attacks, stroke, blood clots, arrhythmias, etc.)
Early-onset Alzheimer's Disease or dementia
Diabetes
Osteoporosis
Early or sudden death
Mental illness, including anxiety and depression
Substance abuse or addiction, including alcoholism
To create a complete family health history, it's also important to understand details like the relative's ethnicity, which could increase the risk of certain diseases. You should also ask about age of onset, which can help your doctor keep an eye out for early signs at your visits, hospitalizations, and whether the individual died from the condition. Keep track, too, of any changes in your family members' conditions, like new diagnoses or deaths.
It might be stressful or awkward to dig into your family's health history, but your health care provider will appreciate that you're proactive about your health –– and as you take steps to protect yourself from health conditions that impacted your family, you will, too.
The One Medical blog is published by One Medical, a national, modern primary care practice pairing 24/7 virtual care services with inviting and convenient in-person care at over 100 locations across the U.S. One Medical is on a mission to transform health care for all through a human-centered, technology-powered approach to caring for people at every stage of life.
Any general advice posted on our blog, website, or app is for informational purposes only and is not intended to replace or substitute for any medical or other advice. 1Life Healthcare, Inc. and the One Medical entities make no representations or warranties and expressly disclaim any and all liability concerning any treatment, action by, or effect on any person following the general information offered or provided within or through the blog, website, or app. If you have specific concerns or a situation arises in which you require medical advice, you should consult with an appropriately trained and qualified medical services provider.