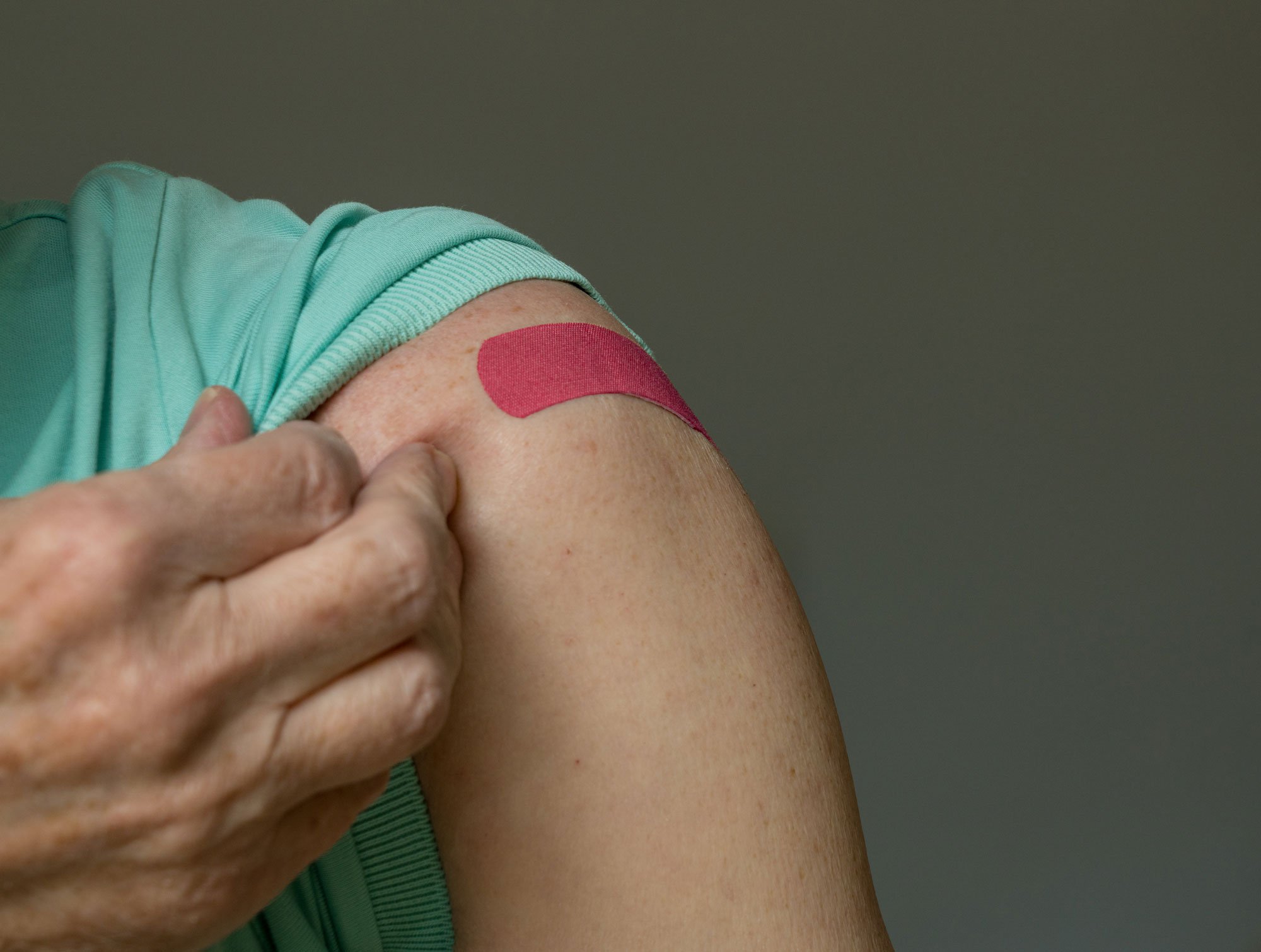 The Johnson & Johnson (J&J) COVID-19 vaccine officially received emergency use authorization (EUA) on February 27, 2021, becoming the third highly effective COVID-19 vaccine available in the United States.
With three vaccines, many might be asking, "Should I get one vaccine over the other?", "Can I pick which vaccine I get?", "What does One Medical's clinical team recommend?" There are some major benefits of the J&J vaccine as well as some key differences from the other approved COVID-19 vaccines that we'll outline below.
How effective is the J&J vaccine?
The single-dose J&J vaccine is highly effective and proven to provide protection against moderate to severe COVID-19 infections. Impressively, of the ~44k participants who received the vaccine, no one got sick enough to be hospitalized and no one died. Paired with 72% effectiveness against any level of symptoms (US data), the J&J vaccine is another powerful option to help us end the pandemic.
How does it compare to the mRNA vaccines (Pfizer/BioNTech and Moderna)?
The Pfizer/BioNTech and Moderna COVID-19 vaccines, approved in December, use a small amount of the coronavirus mRNA to create a protective immune response in your body. The Johnson & Johnson vaccine does the same thing, but instead uses a harmless cold virus to deliver the information that the immune system uses to create protection.
Unlike the mRNA vaccines, the J&J vaccine does not need special freezers. Instead, it can be stored in a normal fridge, allowing for much easier delivery of the vaccine across a variety of locations.
Both mRNA vaccines require two doses for a full immune response. For Pfizer/BioNTech, the second dose is 21 days after the first, with a full immune response 14 days after the second dose. For Moderna, the second dose is 28 days after the first with a full immune response 10 days post second dose. J&J requires only one dose, with a full immune response 28 days after.
For people with reason for concern for allergic reactions to the mRNA vaccines, which have been attributed to the presence of polyethylene glycol (PEG) in the injections, the J&J vaccine poses a good alternative as it does not contain PEG and saw no severe allergic reactions in its trials.
Do I have a choice which vaccine I get?
That depends on the availability in your community. While vaccine doses are still limited we recommend all three vaccines highly and suggest getting whatever is available. In a few months vaccine choice might be a reality, and we still think all three are great options. You might pick J&J because it's one dose or doesn't have as many severe allergic reactions, or you might pick an mRNA option because it's better at preventing mild disease, but you can't go wrong with any of them.
If I get the J&J vaccine now, can I get an mRNA vaccine in the future?
The CDC has not come out with guidance to recommend this approach and there isn't enough clinical evidence that this will be necessary. Still, many doctors, including some at One Medical, think this could become an option in the future for those who are interested.
From both an individual and public health perspective, it's best to get whatever vaccine is available to you. The faster more people get vaccinated, the sooner we as a society will reach herd immunity, enabling us to get back to "normal".
The One Medical blog is published by One Medical, a national, modern primary care practice pairing 24/7 virtual care services with inviting and convenient in-person care at over 100 locations across the U.S. One Medical is on a mission to transform health care for all through a human-centered, technology-powered approach to caring for people at every stage of life.
Any general advice posted on our blog, website, or app is for informational purposes only and is not intended to replace or substitute for any medical or other advice. 1Life Healthcare, Inc. and the One Medical entities make no representations or warranties and expressly disclaim any and all liability concerning any treatment, action by, or effect on any person following the general information offered or provided within or through the blog, website, or app. If you have specific concerns or a situation arises in which you require medical advice, you should consult with an appropriately trained and qualified medical services provider.