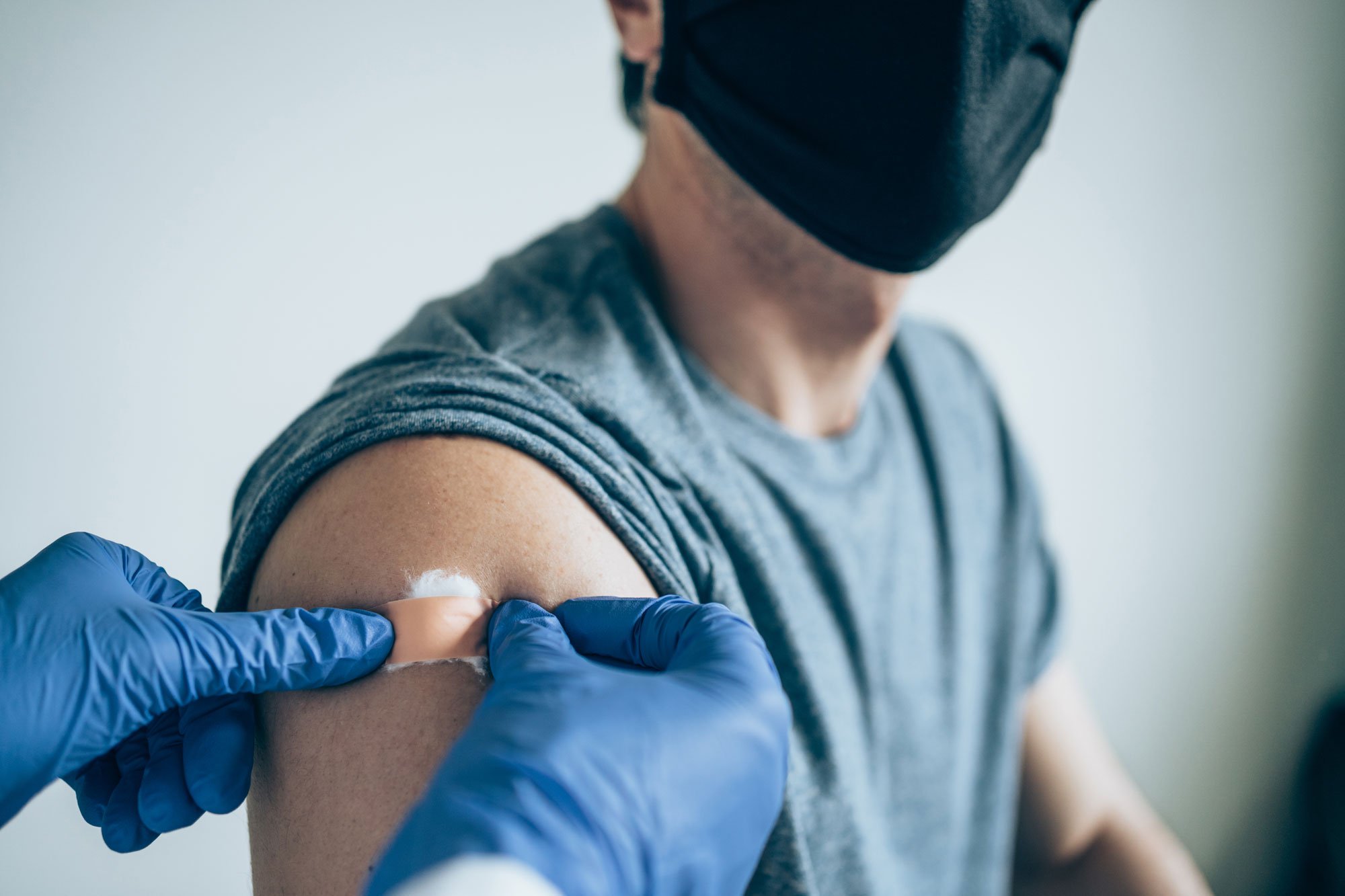 Clinical Editor: James Carter, III, MD

The CDC recently issued a warning about a large outbreak of meningococcal disease in Florida, urging those who are at high risk to seek vaccination. Whether you live in Florida, are planning to travel there, or are simply concerned about your risk level, here's what you need to know about the outbreak:
What is meningococcal disease?
Meningococcal disease refers to any illness caused by the bacteria Neisserie meningitidis, which can be spread by sharing saliva. These germs are less contagious than the common cold or flu and cannot be transmitted through casual contact or by breathing the same air. Instead, meningococcal disease is usually contracted through long periods of close contact or direct contact like kissing or sharing a drink.
The two most common types of meningococcal disease are meningitis, or infection of the brain and spinal cord, and blood stream infection. While these illnesses may at first appear like the flu, both infections can escalate quickly, result in severe organ impairment, and be deadly.
What are the symptoms?
Symptoms of meningitis can include fever, stiff neck, headache, nausea, vomiting, light sensitivity, confusion, or rash.
Symptoms of a meningococcal bloodstream infection may include fever, chills, fatigue, vomiting, cold hands and feet, severe aches or pains in the muscles, rapid breathing, diarrhea, or a dark purple rash.
Who is at risk?
While anyone can contract meningococcal disease, it is typically most common in infants, teens, young adults, and older adults. Rates are highest among children under the age of 1 years old, and then among teens and young adults between the ages of 16 and 23. In addition to age, living in a group setting can be a risk factor for meningococcal disease, as the risk has been shown to be higher in college students than teens and young adults who aren't attending college. Finally, certain medications and medical conditions, such as HIV, can weaken the immune system and increase one's risk of meningococcal disease.
According to the CDC, the recent Florida outbreak has primarily affected gay, bisexual, and men who have sex with men, including those with HIV, who live in Florida. However, some individuals who have traveled to Florida have also been affected. There have also been multiple cases reported in college students in the last few months, but there is currently no evidence to suggest that these cases are related to the larger outbreak.
How can I protect myself?
The best way to protect yourself from meningococcal disease is to stay up to date on routine vaccinations. Outside of the Florida outbreak, the CDC routinely recommends vaccination for all preteens and adults, as well as certain children and adults.
During the recent Florida outbreak, however, the Florida Department of Heath and the CDC have updated their vaccine recommendations to help protect those who are at high risk. In accordance with this guidance, you should get a meningitis vaccine if you:
Are a resident of Florida or are planning to travel to Florida AND
You haven't had a meningitis vaccine in the last 5 years AND
You are higher risk (including college and university students; immunocompromised individuals; people living with HIV; or gay, bisexual, or men who have sex with men)
If you don't meet this criteria, you are considered low risk and adequately protected against meningitis with the standard dosing schedule.
If you have been exposed to someone with meningococcal disease or begin experiencing any of the symptoms listed above, please reach out to your primary care provider.
Have more questions about your risk of meningococcal disease or meningococcal vaccination? Schedule a remote visit with one of our providers who can review your medical history, vaccine history, and risk factors in detail and partner with you to determine the best plan to keep you safe.
The One Medical blog is published by One Medical, a national, modern primary care practice pairing 24/7 virtual care services with inviting and convenient in-person care at over 100 locations across the U.S. One Medical is on a mission to transform health care for all through a human-centered, technology-powered approach to caring for people at every stage of life.
Any general advice posted on our blog, website, or app is for informational purposes only and is not intended to replace or substitute for any medical or other advice. 1Life Healthcare, Inc. and the One Medical entities make no representations or warranties and expressly disclaim any and all liability concerning any treatment, action by, or effect on any person following the general information offered or provided within or through the blog, website, or app. If you have specific concerns or a situation arises in which you require medical advice, you should consult with an appropriately trained and qualified medical services provider.