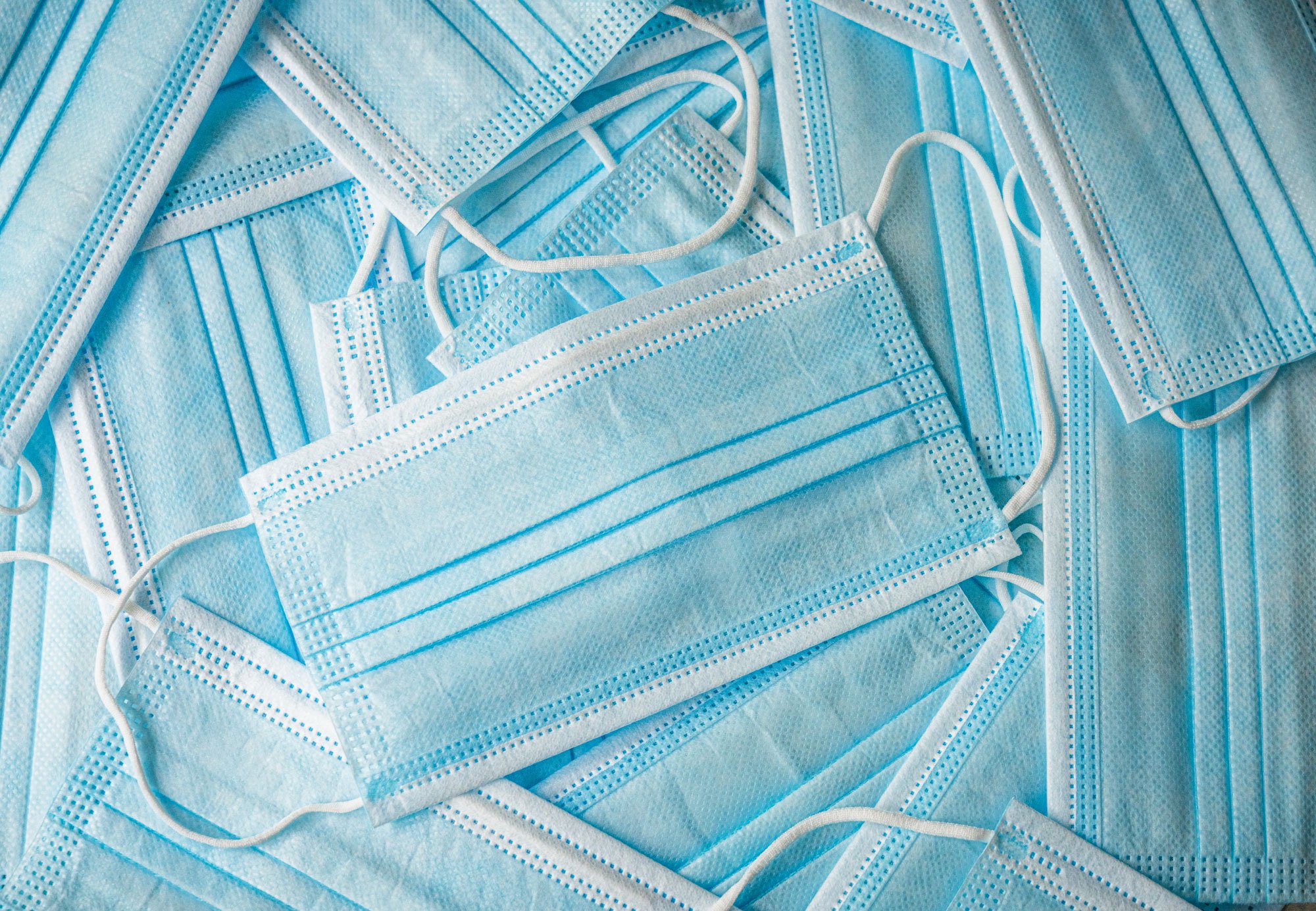 Updated August 9, 2021.

A highly contagious strain of COVID-19, known as the delta variant, is giving public health officials cause for concern, as cases continue to rise across the U.S. Here's everything we know about it so far:
What is the Delta variant and why is it concerning?
Known as B.1.617.2, the delta variant was first identified in December of 2020 in India, where it was associated with an upswing in COVID-19 cases and contributed to an overwhelming burden on the country's healthcare system. Since then the variant has been detected in over 110 countries and has become the most dominant strain in the U.S. It now accounts for the large majority of all U.S. infections across all 50 states.
Both the CDC and WHO have classified the delta variant as a "variant of concern", meaning that it's more transmissible and may cause more severe illness, though more research is needed. The delta variant is thought to be the most contagious variant yet, having quickly become the dominant strain in the U.S. after first being identified in the country in March 2021. In fact, early research suggests it to be about 40 to 60% more contagious than the alpha variant, the previously dominant strain in the U.K. and the U.S, which was already 50% more transmissible than the original coronavirus strain first reported in Wuhan, China in 2019. According to Yale Medicine, public health experts estimate that the average person infected with the delta variant spreads it to 3 or four people, compared to 2 people with the original strain.
While there is not enough evidence yet to confirm that the strain causes more severe disease or is deadlier than other strains, some research has linked the delta variant to increased risk of hospitalization. A study by Public Health England (PHE), for instance, found that those with the delta variant were twice as likely to be hospitalized than those infected with the alpha variant. Meanwhile, a study in Scotland showed the rate of hospitalization for people with the delta variant to be about 85% higher than that of patients with the Alpha variant.
What symptoms does it cause?
It's not clear yet how symptoms of the delta variant differ from those of other strains, as limited data is available. In the U.K. however, where the delta variant now accounts for the majority of infections, headaches, sore throat, runny nose, and fever have become the most commonly reported symptoms recently, while cough and loss of taste and smell have become less common. These findings, however, could be due to the fact that younger people, who are less likely to be vaccinated, now account for a greater proportion of COVID cases and are more likely to experience more mild symptoms.
Who is most at risk?
People who haven't been vaccinated against COVID-19 are the most at risk of being infected with the delta variant. Areas in the U.S with low vaccination rates, such as Missouri and Arkansas, for instance, were the first to see a spike in cases. Meanwhile, Public Health England, found that the risk of hospitalization with the delta variant is much higher among those who are unvaccinated.
What does this mean for people who have already been vaccinated?
Studies have found all three vaccines authorized for emergency use (Pfizer, Moderna, and Johnson & Johnson) to be effective against the delta variant for those who have had both doses. For instance, the PHE found that both doses of the Pfizer vaccine were 88% effective against symptomatic disease and 96% effective against hospitalization, with the delta variant. The key to the vaccines' effectiveness, though, is receiving the full dosage. According to the same study, one dose was only 33% effective against symptomatic disease.
That being said, no vaccine is 100% effective. A portion of those vaccinated with COVID-19 have been infected after vaccination — known as "breakthrough cases". More research is underway to understand the prevalence and significance of breakthrough cases with the delta variant, but so far, severe disease in vaccinated individuals seems to be rare.
At this point, it is not known whether a booster shot will be needed to protect against the delta variant or other COVID-19 mutations. Vaccine makers, however, are currently exploring this possibility. Pfizer has announced plans to seek emergency use authorization for a booster dose later this year.
What does this mean for kids?
We are still learning about the Delta variant's impact on children. It is not yet known if the Delta variant causes more severe disease in children. As children under the age of 12 years are not yet eligible for the COVID-19 vaccine, we may see increasing numbers of cases in kids, especially in areas with low vaccination rates of adults and high community transmission. The best thing we can do to protect them is to vaccinate all eligible individuals around them. Children over the age of 2 years should also continue to wear masks in indoor settings outside of the home.
How can I get tested for the delta variant?
If you're experiencing any of the symptoms above or have been exposed to someone with known or suspected COVID-19, we recommend getting tested. All available testing options at One Medical can detect the presence of all COVID-19 strains, including the delta variant. That being said, while we can diagnose a COVID-19 infection, our tests cannot identify which specific variant is the cause. At this time, the only way to determine if you have a particular strain is through advanced genetic testing, as there is not yet a specific test for the Delta variant. The good news, however, is that your care plan will be the same regardless of whether you have the delta variant or another strain. Learn more here.
How can I protect myself?
If you haven't already, get vaccinated. Vaccination still offers the best protection against all known strains of COVID-19, including the delta variant.
Everyone, including those who have been vaccinated already, should continue to practice social distancing in crowded, public spaces, stay home when sick, and wash their hands. The CDC also recommends for everyone, regardless of vaccination status, to wear masks in public indoor spaces in parts of the country with substantial or high rates of COVID spread.
The One Medical blog is published by One Medical, a national, modern primary care practice pairing 24/7 virtual care services with inviting and convenient in-person care at over 100 locations across the U.S. One Medical is on a mission to transform health care for all through a human-centered, technology-powered approach to caring for people at every stage of life.
Any general advice posted on our blog, website, or app is for informational purposes only and is not intended to replace or substitute for any medical or other advice. 1Life Healthcare, Inc. and the One Medical entities make no representations or warranties and expressly disclaim any and all liability concerning any treatment, action by, or effect on any person following the general information offered or provided within or through the blog, website, or app. If you have specific concerns or a situation arises in which you require medical advice, you should consult with an appropriately trained and qualified medical services provider.