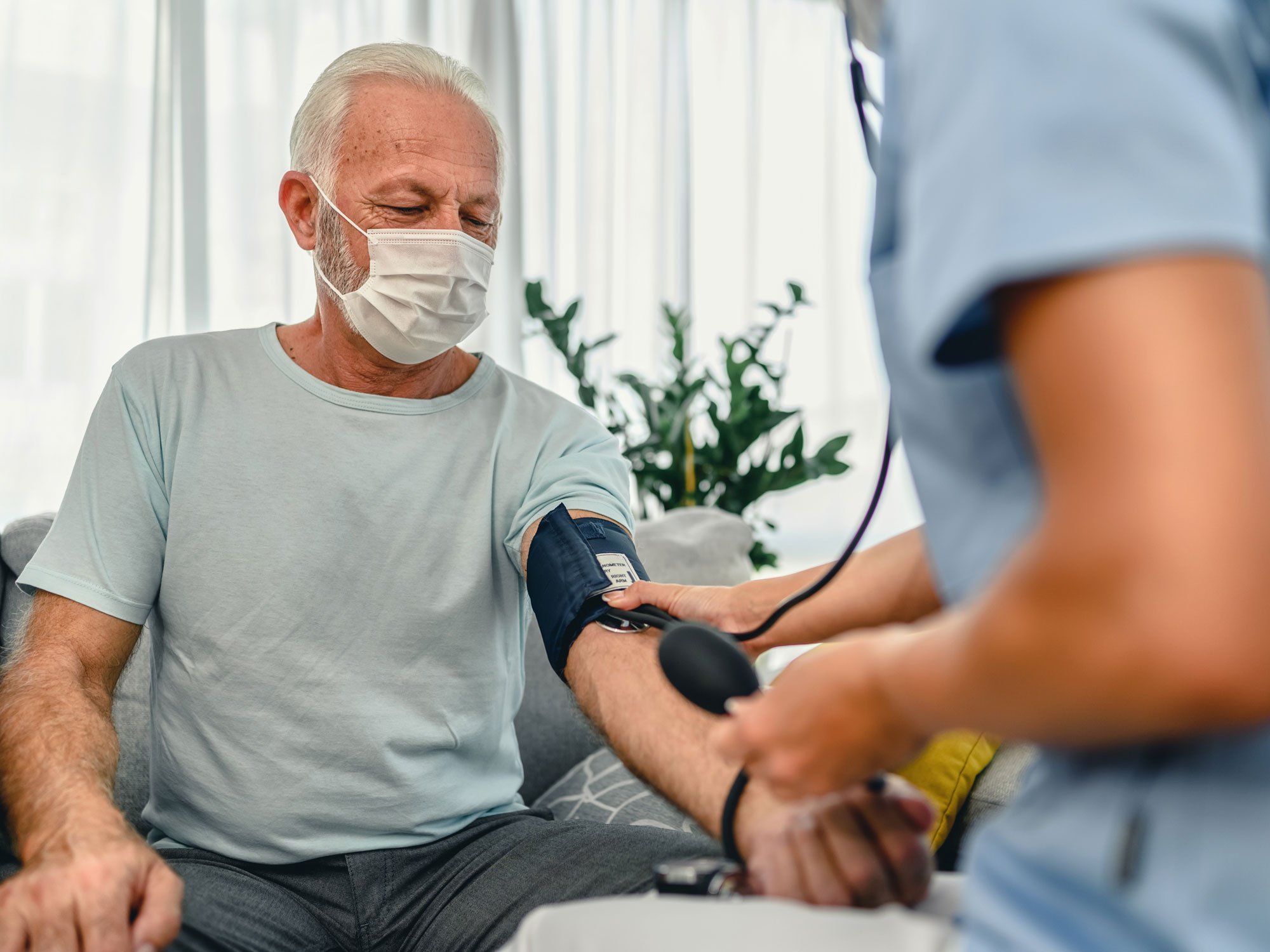 Preventative care is important. Your health insurance and employer both know this, which is why you may be asked to complete a biometric screening. A biometric screening is a small selection of body measurements and lab tests to provide a snapshot of your current health.
Although biometric screenings capture some important elements of your health, the true value of the screening is encouraging individuals to get connected with a primary care doctor at least once a year to check in on their health. You can do your biometric screening at One Medical during a Live Well Visit while also reviewing your health as a whole. But what is a biometric screening exactly? Below is a list of some of the common screenings requested.
Body Measurements
This includes waist size, height, and weight. These values can be used to calculate your Body Mass Index (BMI). A BMI >30 is considered obese in the medical literature and is associated with several negative health outcomes such as heart disease, diabetes, and cancer.
Blood Pressure
High blood pressure is strongly associated with heart disease and strokes, so identifying and treating it early can literally save your life. Blood pressure readings >140/90 are considered hypertensive, and your primary care provider will make suggestions on how to lower it in a safe way.
Cholesterol
Your cholesterol will be checked through a blood test called a lipid panel, ideally after you have fasted after 8 hours. It will assess your total cholesterol but also provide a breakdown of the different types of cholesterol in your body as described in our guide to lab tests.
Triglycerides are a type of fat that the body generates when excess calories are consumed, particularly calories from carbohydrates and fats. High levels are associated with increased risk for developing heart disease.
High density lipoprotein (HDL) is considered the "good" cholesterol because it helps the body clear "bad" cholesterol from your arteries.
Low density lipoprotein (LDL) is considered the "bad" cholesterol because over time it can line blood vessel walls leading to damage ("atherosclerosis") and subsequent heart disease (heart attacks and strokes, e.g.).
Diabetes Screening
Type 2 diabetes is a chronic illness that involves your body having difficulty regulating its blood sugar, frequently resulting in high blood sugar. A fasting glucose test (not eating for 8 hours or more prior to the test) can help screen for diabetes. Fasting blood glucose levels <100 are considered normal, 100-126 means you are at increased risk for developing diabetes (prediabetes), and >126 is suggestive of diabetes and requires further testing.
A hemoglobin A1c test is another way to screen for diabetes or have an accurate measurement of an average blood sugar level in individuals who have diabetes. This test will measure your average blood sugar over the past 3 months and is not affected by fasting.
For non-diabetic individuals:
<5.7%: This is normal.
5.7-6.4%: This range is associated with an increased risk of developing diabetes.
>6.4%: This result suggests a diagnosis of diabetes and a repeated test is required to confirm this diagnosis.
Tobacco Screening
Some biometric screening will recommend checking your Cotinine levels, which is a metabolite from nicotine. This is to screen if someone is smoking tobacco in current smokers. If you do not smoke, you typically do not need to do the test and can instead complete an attestation stating you don't use tobacco.
Biometric screenings provide a snapshot of your well being, but your health is more than a couple of numbers. Your primary care doctor is your partner in health, and will help you with your biometric screening and more at your annual physical. Our providers usually do not require fasting for these labs, but some employers do. If the form from your employer requires fasting, please fast for 8 hours before your appointment. Book a Live Well visit today!
The One Medical blog is published by One Medical, a national, modern primary care practice pairing 24/7 virtual care services with inviting and convenient in-person care at over 100 locations across the U.S. One Medical is on a mission to transform health care for all through a human-centered, technology-powered approach to caring for people at every stage of life.
Any general advice posted on our blog, website, or app is for informational purposes only and is not intended to replace or substitute for any medical or other advice. 1Life Healthcare, Inc. and the One Medical entities make no representations or warranties and expressly disclaim any and all liability concerning any treatment, action by, or effect on any person following the general information offered or provided within or through the blog, website, or app. If you have specific concerns or a situation arises in which you require medical advice, you should consult with an appropriately trained and qualified medical services provider.