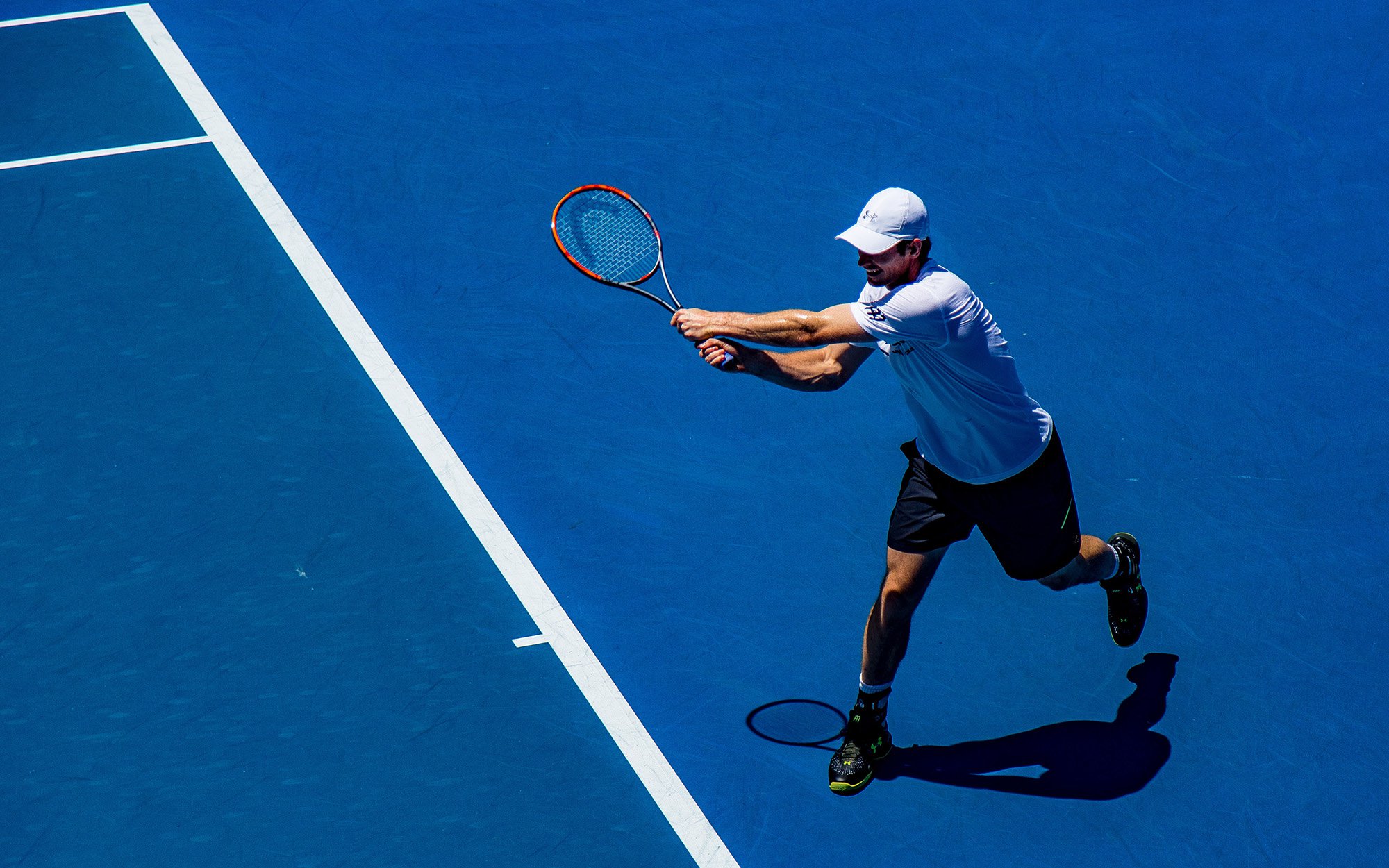 For me, summer means filling these long days with as much outdoor fun as possible. Whether it is playing baseball in the back yard with my two boys, getting out on the water for a quick surf session or spending what seems like an eternity taking the training wheels on(and off and on again) my 6-year-olds bike.
As a physical therapist, I've seen hundreds of patients over the years with aches and pains associated with one or more of their outdoor pursuits. However, one of the most common conditions I treat is Tennis Elbow.
What is tennis elbow?
Tennis elbow is a common term used to describe the more specific clinical diagnosis known as lateral epicondylitis. It is often characterized as an overuse injury related to consistently overloading the extensor muscles of the forearm (the muscle that allows you to extend your wrist/fingers).
These muscles attach near the bony prominence on the outside of your elbow and the pain is felt directly over or just below this region. In more severe cases it may also extend into the upper forearm towards your wrist.
What causes tennis elbow?
Repetitive stress is the most common cause, however it can be related to several other factors including direct trauma to the elbow and changes to the connective tissues that naturally occur over time.
Long hours of computer work (typing/mousing), heavy lifting, and other activities or occupation that involve repetitive use of the arms are often associated with tennis elbow. Despite what its name may imply, a very small percentage of those suffering from tennis elbow are from playing tennis. Sports such as baseball, hockey, swimming, and rock climbing have also been known to cause the condition.
Ways to prevent or protect yourself from tennis elbow
Recognizing and treating elbow pain early are key to the prevention of tennis elbow and other similar repetitive stress injuries from occurring. Taking frequent breaks to stretch and perform light exercise of the forearm muscles helps to promote circulation. It also helps maintain mobility in your wrists, forearms, and elbows. Try to avoid working through discomfort especially if under a time restraint. Gently massaging sore muscles in your arm may soothe aches and pains and help you identify early warning signs so that you can prevent them from getting worse.
How can I treat tennis elbow?
At first sign of persistent elbow pain or discomfort:
Rest your arm and avoid repetitive stress on it.
Perform gentle stretching of the forearm and wrist muscles throughout the day.
Massage or apply an ice pack to your elbow for 15 to 20 minutes a few times a day.
Take over-the-counter (OTC) medicine, such as aectaminophen, ibuprofen, or naproxen, may help with the pain.
Try a counterforce brace or wrapping your elbow in a compression bandage to provide some relief when participating in sport-specific activities or at work when typing.
Change up your workout routine and avoid activities that make the pain worse.
Modify your work habits and/or adapt work stations to reduce repetitive stresses.
If your symptoms are not improving with these strategies, your doctor may refer you to physical therapy to help get you pain free faster.
Do you need imaging for tennis elbow?
Your doctor will ask questions related to your symptoms and complete a thorough assessment. An X-ray or MRI may be ordered to rule out other causes if your doctor is concerned something else is going on, but imaging is not needed to diagnose tennis elbow.
Living with Tennis Elbow
Lateral epicondylitis is very treatable and it is possible to make a full recovery. Most people do quite well after proper activity modification and an average of 4-6 weeks of treatment.
If you have been experiencing pain which sounds like tennis elbow, or any other pain of the arm and shoulder, don't hesitate to book an appointment with your One Medical provider for assessment. The earlier you seek treatment, the better. Before you know it you will be back out there enjoying the outdoors!
The One Medical blog is published by One Medical, a national, modern primary care practice pairing 24/7 virtual care services with inviting and convenient in-person care at over 100 locations across the U.S. One Medical is on a mission to transform health care for all through a human-centered, technology-powered approach to caring for people at every stage of life.
Any general advice posted on our blog, website, or app is for informational purposes only and is not intended to replace or substitute for any medical or other advice. 1Life Healthcare, Inc. and the One Medical entities make no representations or warranties and expressly disclaim any and all liability concerning any treatment, action by, or effect on any person following the general information offered or provided within or through the blog, website, or app. If you have specific concerns or a situation arises in which you require medical advice, you should consult with an appropriately trained and qualified medical services provider.