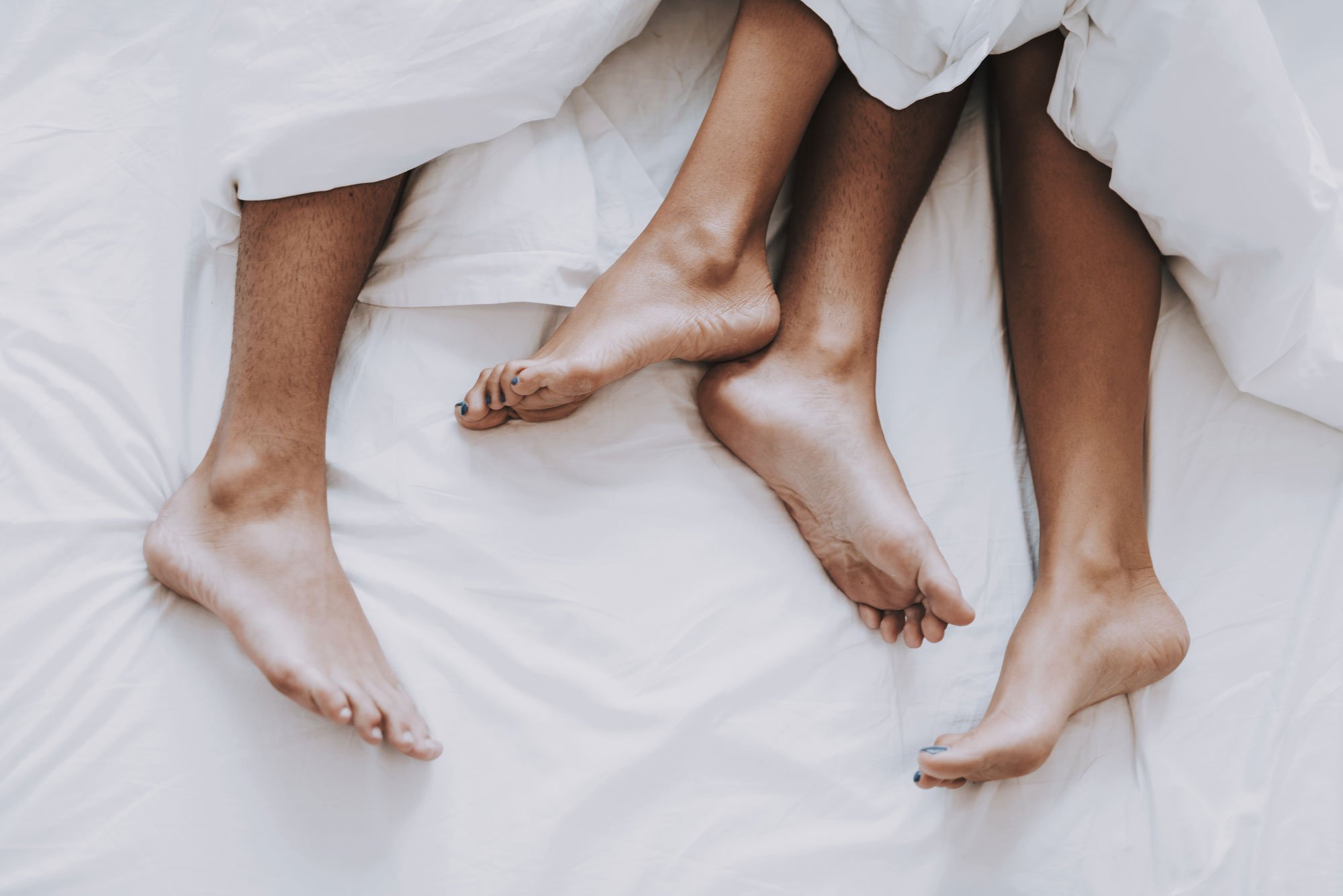 It's a common condition that's not always easy to discuss — maybe that's why low libido is so often the punchline in cheesy sitcom gags or marriage jokes. And while it's perfectly understandable that not everyone is comfortable talking about sex and desire, both subjects can have important implications when it comes to your health, happiness, and overall wellbeing.
What is libido?
The word "libido" simply means "sexual drive" — but there's really nothing simple about it. There's no right or wrong type of libido, and sexual desire definitely varies from person to person, and can fluctuate a lot in the same person too for that matter. Everything from your personal preferences and life circumstances to your hormone levels, health history, medications, and more can have a significant impact on your libido and affect how much you think about and desire sex. People in relationships may notice changes in their libidos and sexual appetite depending on what else is going on in their lives. Job stress, parenting duties, familial responsibilities, friend dynamics, and so much more can affect libido. And while there's no "normal" when it comes to sexual frequency or intensity of desire, a lot of the natural fluctuations of libido can be considered the result of "normal" everyday life.
What causes low libido?
Since there's no strict definition for a "normal" libido, it can be a little tricky to define a "low" libido. Low relative to what? Experts like Carol Queen, author of of The Sex & Pleasure Book and staff sexologist at San Francisco's Good Vibrations, say sex frequency varies and that "some people are content with very little sex and others want it every day."
That said, "low" libido is generally considered reduced sexual desire for a long period of time that may negatively impact your life. As Queen has pointed out, rather than asking "how much sex is normal?," it may serve you better to ask "how much sex is normal for me?" If you have a pretty healthy idea of where you normally stand on the sexual desire scale and you notice a sudden or gradual change, it may be a sign that there's something worth investigating.
While lowered libido isn't necessarily a sign of anything serious, it's worth knowing that certain serious medical conditions can significantly reduce sexual desire. Both physical illnesses (like cancer) and mental issues (like depression) can severely affect a person's sex drive. But medications can also greatly impact libido — certain antidepressants in particular — have been shown to have an adverse effect on arousal and orgasm. Other physical issues like excessive or too little exercise, alcohol, and drug use can all take a toll on libido, as can everyday stress and relationship problems. So to put it simply: there's no single cause of low libido. The good news: there's plenty you can do about it.
What should I do if I'm concerned about my low libido?
If your lack of sexual desire or notably diminished libido is causing you concern or creating issues in your relationship or other areas of your life, you can absolutely find support and possible treatment strategies. The most important first step is to make an appointment with your healthcare provider. If you're a One Medical member, you can count on getting comprehensive and judgement-free care that takes your physical, psychological, and emotional health into consideration.
Once you have an honest talk with your provider, they can recommend the most appropriate course of treatment. For some people, medication changes can make a big difference in their symptoms. For others, hormonal therapy can help. And in other cases, mental health counseling may be a helpful tool, along with lifestyle changes focused on diet, exercise, sleep, alcohol use, and stress management.
Low libido may feel like an uncomfortable topic, but it's an issue that can be addressed in a direct, compassionate way with the right kind of professional guidance. If you're in need of a healthcare team who truly gets it, visit onemedical.com today.
The One Medical blog is published by One Medical, a national, modern primary care practice pairing 24/7 virtual care services with inviting and convenient in-person care at over 100 locations across the U.S. One Medical is on a mission to transform health care for all through a human-centered, technology-powered approach to caring for people at every stage of life.
Any general advice posted on our blog, website, or app is for informational purposes only and is not intended to replace or substitute for any medical or other advice. 1Life Healthcare, Inc. and the One Medical entities make no representations or warranties and expressly disclaim any and all liability concerning any treatment, action by, or effect on any person following the general information offered or provided within or through the blog, website, or app. If you have specific concerns or a situation arises in which you require medical advice, you should consult with an appropriately trained and qualified medical services provider.