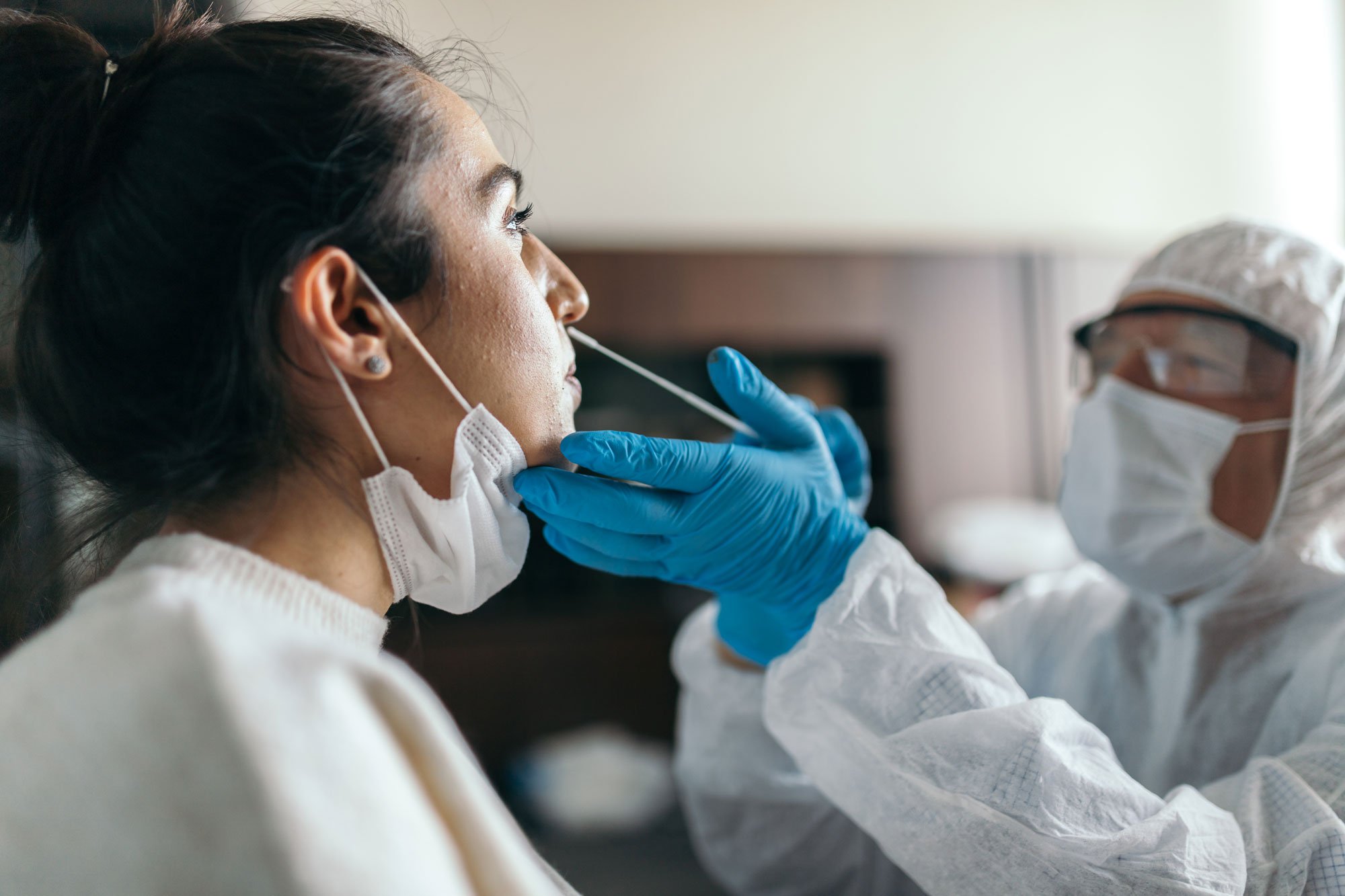 Updated December 28, 2021.

Clinical Editor: William Kimbrough, MD

As the COVID-19 pandemic carries on, yet another variant has arrived on the scene, prompting new concern from public health officials across the globe. Here's everything we know about the Omicron variant so far:
What is the Omicron variant and why is it getting so much attention?
Known as B.1.1.529, the Omicron variant was first reported to the World Health Organization by South Africa in late November. Since then the variant has become the dominant strain in several countries, including the U.S., driving a surge in cases across the globe.
Both the CDC and WHO have classified the Delta variant as a "variant of concern", meaning that it may be more transmissible, may cause more severe disease, or may be able to evade public health measures, like vaccines, though more research is needed. The World Health Organization has said that the Omicron variant is spreading faster than other previous strains. In fact, one study from the University of Hong Kong found that Omicron may spread nearly 70% faster than the Delta variant.
Because of genetic mutations in the spike protein on the outside of the virus, which is also the main target of the vaccines, public health officials are concerned that the existing vaccine protection may not prevent the spread of the virus as well as it did for the Delta variant. Early indications from other countries and parts of the U.S. suggest that these "breakthrough" infections are generally milder and leading to fewer hospitalizations than we saw with previous variants.
What symptoms does it cause?
While many early cases of the Omicron variant have been mild, more data is still needed to confirm if the variant causes milder disease than previous variants. In a study of 43 individuals infected with the variant, the CDC found that the most commonly reported symptoms were cough, fatigue, congestion, and runny nose. More than three quarters of those studied were fully vaccinated, and one third of those people received a booster shot. Only one participant was hospitalized. Similarly, doctors in South Africa reported mild symptoms among those infected with the variant. However, this could be due to the fact that these infections were primarily seen in younger people, who are less likely to become severely ill from COVID-19. It could be weeks before public health officials can determine if the variant causes milder disease. Even if it does, however, a large rise in COVID-19 cases could still tax healthcare systems.
Are the current COVID-19 vaccines effective against it?
Researchers are currently investigating the effectiveness of the existing COVID-19 vaccines in protecting against the Omicron variant. The CDC says it expects the current vaccines to offer protection against severe illness, hospitalizations, and deaths due to the variant, but that breakthrough infections in people who have been fully vaccinated are likely to occur. Meanwhile, analysis of data from South Africa found that two shots of the Pfizer vaccine were 70% effective at protecting against hospitalization with the Omicron variant. Preliminary data also suggests that booster shots of the mRNA vaccines will offer significant protection against any level of infection with the variant.
How can I protect myself?
If you haven't already, get vaccinated! Vaccination still offers the best protection against severe disease from all known variants of COVID-19. The CDC is also recommending that everyone over the age of 18 get their booster shot at least six months after their second dose of the Pfizer or Moderna vaccine or two months after their Johnson & Johnson vaccine. Everyone, including those who have been vaccinated already, should continue to practice social distancing in crowded, public spaces, stay home when sick, and wash their hands regularly. The CDC also recommends for everyone, regardless of vaccination status, to wear masks in public indoor spaces in parts of the country with substantial or high rates of COVID spread.
The One Medical blog is published by One Medical, a national, modern primary care practice pairing 24/7 virtual care services with inviting and convenient in-person care at over 100 locations across the U.S. One Medical is on a mission to transform health care for all through a human-centered, technology-powered approach to caring for people at every stage of life.
Any general advice posted on our blog, website, or app is for informational purposes only and is not intended to replace or substitute for any medical or other advice. 1Life Healthcare, Inc. and the One Medical entities make no representations or warranties and expressly disclaim any and all liability concerning any treatment, action by, or effect on any person following the general information offered or provided within or through the blog, website, or app. If you have specific concerns or a situation arises in which you require medical advice, you should consult with an appropriately trained and qualified medical services provider.