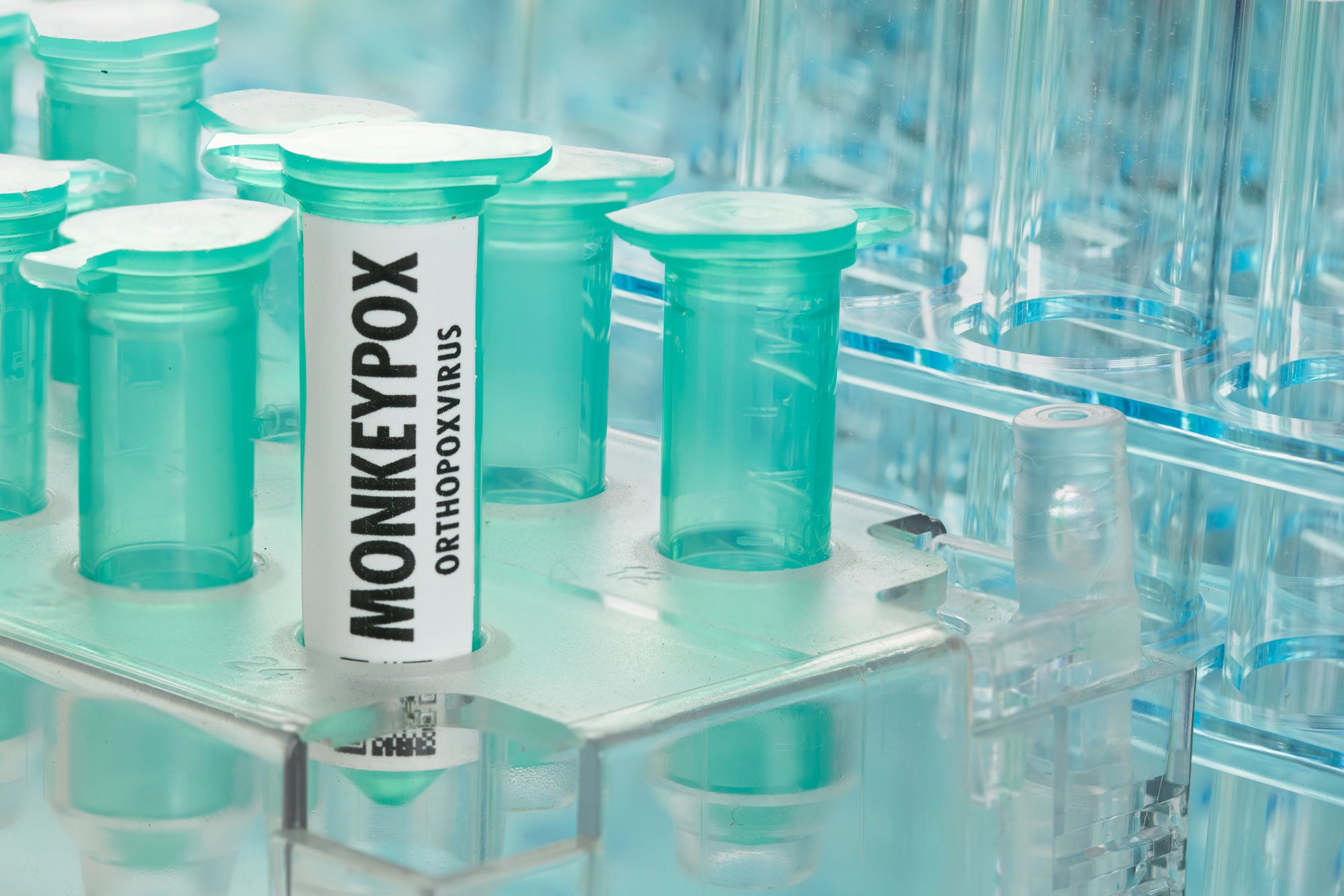 Clinical Editors: Megan Dodson, PA-C and James Carter, III, MD

A rare disease known as monkeypox has been detected in the U.S., after clusters of cases were reported in Europe and other parts of the globe earlier this month. Here's everything we know about the disease so far:
What is monkeypox?
Monkeypox is a rare disease caused by a virus in the same family as smallpox. However, it's usually much less severe. The disease was given its name after it was first detected among colonies of laboratory monkeys in 1958. The first human case was reported in 1970. Since then, monkeypox has been primarily found in Central and West Africa, with most cases occurring in the Democratic Republic of Congo and Nigeria.
How is it transmitted?
Monkeypox is spread through close contact with an animal, human, or materials contaminated with the virus, such as clothing or bedding. Humans can contract the virus from infected animals through a bite or scratch, or direct contact with their skin, blood, or feces, whereas human-to-human transmission typically occurs through respiratory droplets during prolonged face-to-face contact. The virus can also spread through direct contact with bodily fluids or skin lesions. Though monkeypox can be transmitted through close contact during sex, it is not a sexually transmitted disease.
While previous cases outside of Africa were linked to international travel or contact with an infected animal, many of the recent cases have been occurring among individuals with no history of travel to Africa. As a result, public health experts are continuing to monitor community transmission.
What are the symptoms?
Within 7 to 14 days of exposure, infected individuals typically experience flu-like symptoms such as fever, headache, muscle aches, chills and exhaustion, along with swollen lymph nodes and back ache. Within 1 to 3 days of having a fever, people often develop a rash on the face that spreads to other parts of the body, including the arms, legs, hands, and feet. This rash, which can appear as raised, pearly, fluid-filled blisters, goes through several stages over the course of 2 to 4 weeks, before the lesions crust over and the scabs fall off.
How is it treated?
Currently, there is no proven treatment for monkeypox. Vaccines used for smallpox, however, are also effective against monkeypox. While routine smallpox vaccination ended in 1972, there are two smallpox vaccines currently in existence, one of which is approved for use against monkeypox. However, they are not available to the general public.
How concerned should we be?
Although the news of this outbreak may be alarming, public health experts have said that monkeypox is not likely to pose the same threat or have the same impact as COVID-19. While monkeypox can be transmitted between humans, it does not spread easily from person to person. Human transmission of monkeypox requires prolonged close contact, so it's not thought to be as contagious or infectious as COVID-19. Additionally, most cases of monkeypox that have occurred in the U.S. have been mild and resolved on their own in a few weeks. If you think that you have come into contact with an infected person or animal, or if you develop symptoms consistent with monkeypox such as fever or rash, we recommend that you reach out to your healthcare provider.
The One Medical blog is published by One Medical, a national, modern primary care practice pairing 24/7 virtual care services with inviting and convenient in-person care at over 100 locations across the U.S. One Medical is on a mission to transform health care for all through a human-centered, technology-powered approach to caring for people at every stage of life.
Any general advice posted on our blog, website, or app is for informational purposes only and is not intended to replace or substitute for any medical or other advice. 1Life Healthcare, Inc. and the One Medical entities make no representations or warranties and expressly disclaim any and all liability concerning any treatment, action by, or effect on any person following the general information offered or provided within or through the blog, website, or app. If you have specific concerns or a situation arises in which you require medical advice, you should consult with an appropriately trained and qualified medical services provider.