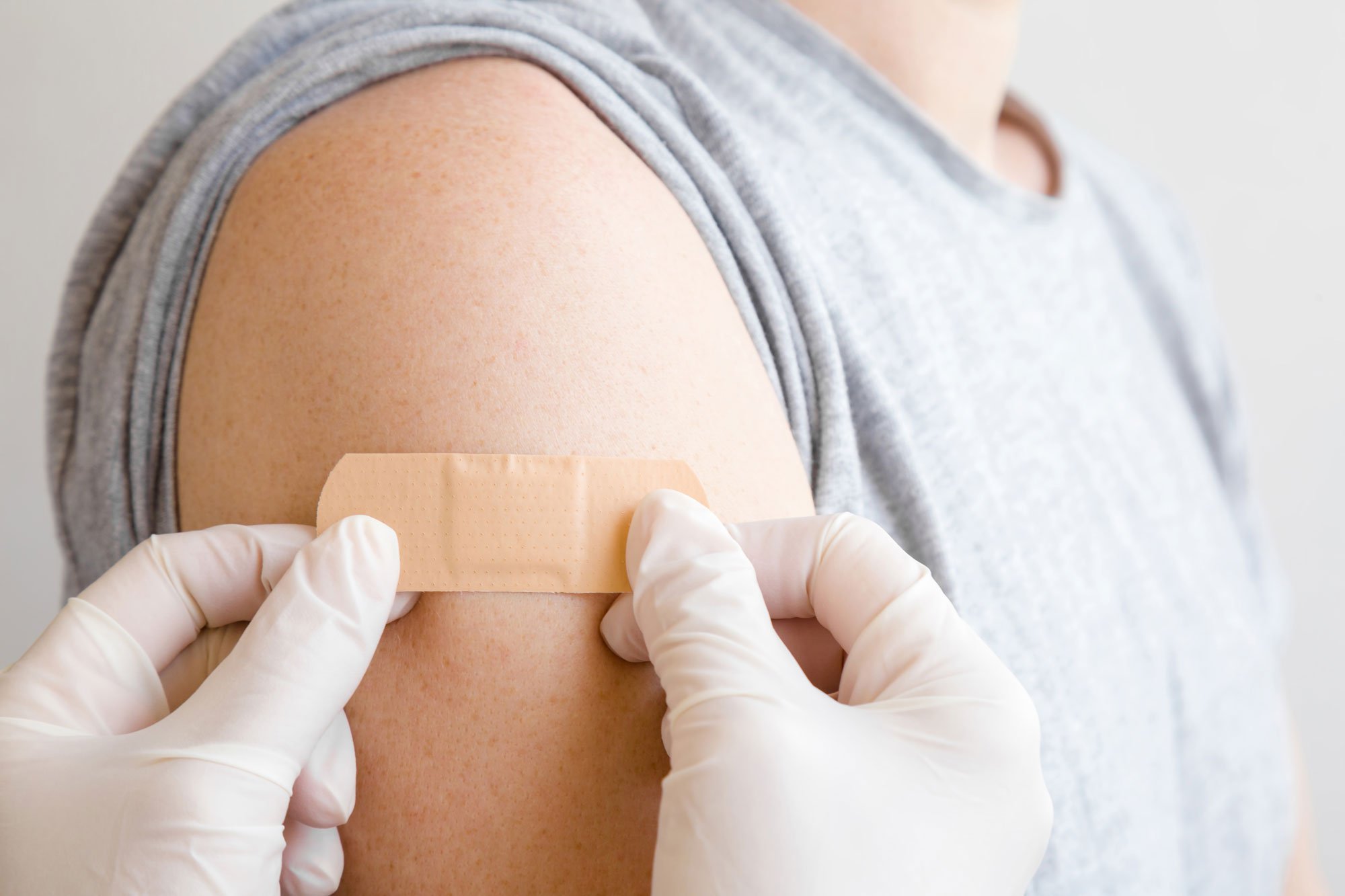 Updated August 3, 2021

As public health authorities work to quickly distribute and administer COVID-19 vaccines, you may be wondering what to expect when it's your turn to get vaccinated. Given the newness of the vaccines, it's normal to have questions and even feel a bit hesitant. Understanding what happens before, during and after your vaccination appointment can help ease any concerns and help you better prepare. From booking your appointment to the days following your shot, here's everything you need to know before you go.
What do I need to know before getting the vaccine?
It is recommended to wait 14 days after receiving any other vaccine before getting the COVID-19 vaccine.
We also recommend you do not take any over-the-counter pain medication like acetaminofen (Tylenol) or ibuprofen before your appointment.
If you are pregnant, breastfeeding, or immunocompromised you will be offered vaccination, though you may want to discuss your decision with a care provider to determine whether the benefits of vaccination outweigh the risks. Meanwhile, those who have a history of severe allergic reaction to any ingredient in the COVID-19 vaccine should not get the vaccine.
What happens during the vaccine?
Please plan to wear a mask during the entirety of your visit and maintain at least 6 feet of distance while waiting for your appointment to start.
All three vaccines (Pfizer/BioNtech, Moderna, and Johnson & Johnson) are administered the same way as the flu shot, injected into the muscle of the upper arm. For this reason, you may want to consider wearing loose-fitting clothing to your appointment for easy access. You should only feel a slight pinch upon injection, as you would with a flu shot. To make sure you don't have an early allergic reaction, you will be asked to wait at least 15 minutes (or 30 minutes if you have had a severe reaction to a vaccine in the past) before leaving your appointment.
Both the Pfizer/BioNtech and Modern vaccines require two doses for a full immune response. For Pfizer/BioNTech, the second dose is 21 days after the first, with a full immune response 14 days after the second dose. For Moderna, the second dose is 28 days after the first with a full immune response 10 days post second dose. Johnson & Johnson requires only one dose, with a full immune response 28 days after. After receiving your first dose of the COVID-19 vaccine, you will be given a vaccination card that tells you which COVID-19 vaccine you received, which day you received it, and where you received it. You should bring this card when you come back for your second dose.
What happens afterwards?
You may experience mild side effects from the COVID-19 vaccine, including soreness at the site of injection, headache, nausea, feeling rundown and less commonly, fever. These symptoms are completely normal and actually a sign that your immune system is responding to the vaccine and building protection against the COVID-19 virus. They typically last less than 48 hours.

For mild symptoms, a pain-relief medication like ibuprofen or acetaminophen may help. Check with your doctor if you aren't sure if you can safely take these medications. You can also reduce discomfort by applying a clean, cool washcloth over the affected area and using or exercising your arm. If you have a fever, be sure to drink plenty of fluids and dress lightly.
Severe side effects to the Pfizer/BionNtech and Moderna vaccines have been very rare. Signs of a severe reaction include:
Difficulty breathing
Swelling of your face and throat
A rapid heartbeat
A bad rash all over your body
Dizziness and weakness
If you experience a severe allergic reaction, call 9-1-1 or go to the nearest hospital. You should also contact your primary care provider if pain or tenderness around the injection site increases after 24 hours or if your side effects are worrying you or do not seem to be going away.
The Pfizer/BioNtech and Moderna vaccines require two doses in order to be fully effective. So even if you experience side-effects after the first dose, it's important to follow up and still get the second dose in order to be fully protected. Your second dose must be the same vaccine (Pfizer/BioNTech or Moderna) as you received for the first dose. The Johnson & Johnson vaccine only requires a single dose.
Finally, it takes time for your body to fully build up immunity after a vaccine. For the Pfizer/BioNtech and Moderna vaccines, you will not be fully protected until you have received the full vaccine series (two shots) and your immune system has had an additional 14 days or more to respond. For the Johnson & Johnson vaccine, full immunity takes 28 days to develop.
Once you're fully vaccinated, you no longer need to wear a mask or socially distance in most indoor and outdoor settings. You should, however, continue to wear masks in public indoor settings in areas of substantial or high transmission, in healthcare settings, on trains, buses, planes, or other modes of public transportation, in transportation hubs like airports and bus stations, and in prisons, jails, and homeless shelters. Those who are immunocompromised, are at increased risk for severe disease from COVID-19, or live with someone who is immunocompromised, at increased risk of severe disease or not fully vaccinated, may also choose to wear masks regardless of local transmission levels. Fully vaccinated people should also continue to abide by state, local, and tribal mask and social distancing regulations, as well as rules for local businesses and workplaces.
If you are vaccinated and have been exposed to someone with suspected or confirmed COVID-19, you should get tested 3-5 days after your exposure and wear a mask in public indoor settings for 14 days or until you receive a negative test result.
The One Medical blog is published by One Medical, a national, modern primary care practice pairing 24/7 virtual care services with inviting and convenient in-person care at over 100 locations across the U.S. One Medical is on a mission to transform health care for all through a human-centered, technology-powered approach to caring for people at every stage of life.
Any general advice posted on our blog, website, or app is for informational purposes only and is not intended to replace or substitute for any medical or other advice. 1Life Healthcare, Inc. and the One Medical entities make no representations or warranties and expressly disclaim any and all liability concerning any treatment, action by, or effect on any person following the general information offered or provided within or through the blog, website, or app. If you have specific concerns or a situation arises in which you require medical advice, you should consult with an appropriately trained and qualified medical services provider.