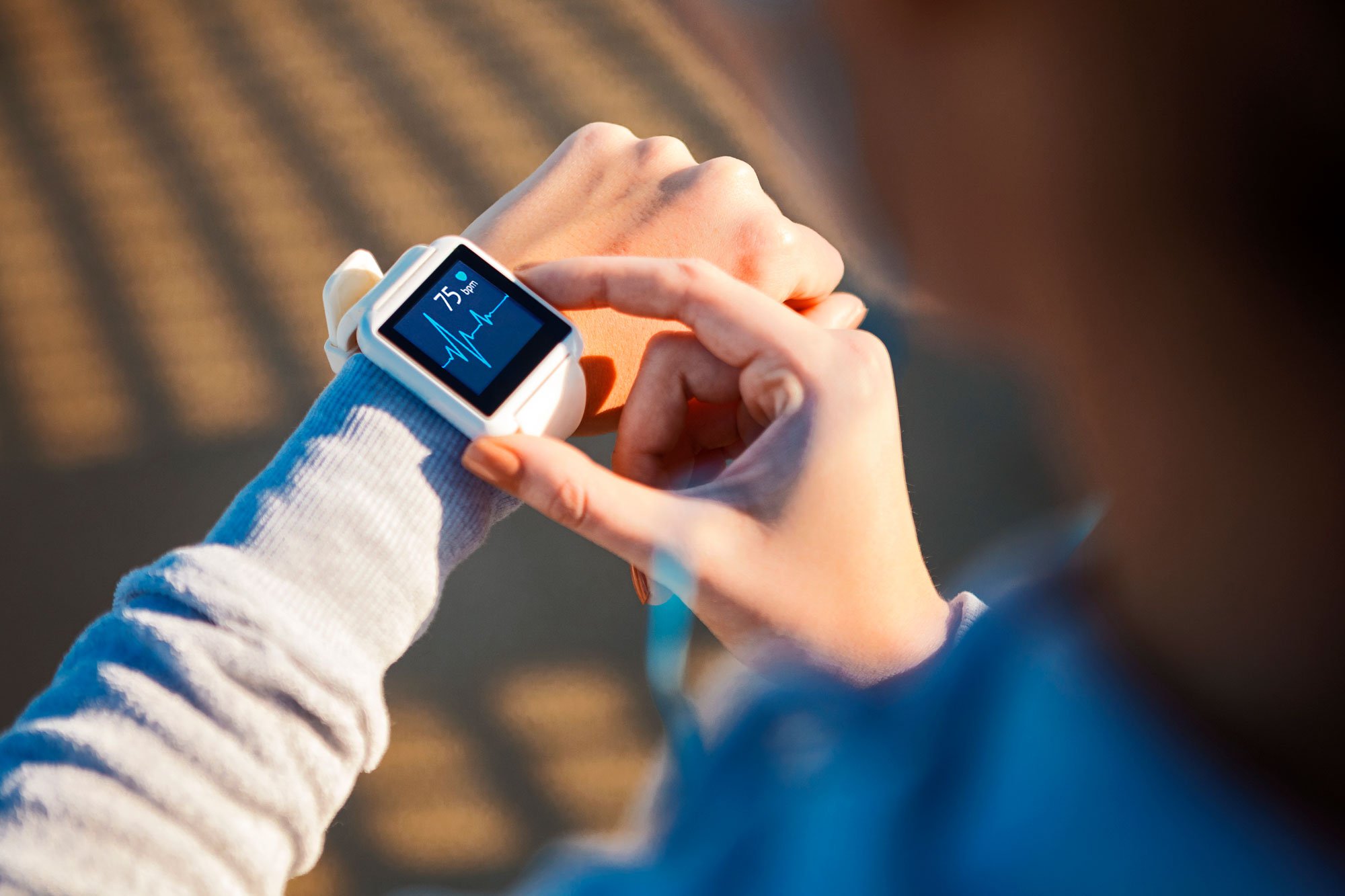 Over the last year, the COVID-19 pandemic has forced many of us to reflect on our health and wellness. With so much unknown about the virus, we've had to find new ways to protect ourselves and our loved ones, remain physically active, and maintain our mental health amid evolving social distancing guidelines and isolation.
One question that presented itself loud and clear this year is how can we take the reigns of our health? For many, technology has been the answer. With so many connected devices on the market targeting sleep, fitness, stress, and specific ailments like blood pressure monitoring or pre diabetes support, many people have felt inspired to take their health into their own hands. And as the holiday season approaches, you may be wondering if a loved one could benefit from a connected device to ensure that all health journeys are front and center in 2021.
As many people reflect on their health this past year and begin planning their 2021 health journey, we spoke to One Medical provider, Hemalee Patel, DO, an internist who specializes in preventive health and chronic care management about how your primary care provider can help support you in understanding and engaging with your wearable device data so you are empowered to make lifestyle changes to optimize your health.
Q: How can a wearable help me in my health journey?
A: First and foremost, it's important to partner with your primary care provider and discuss your health goals so that they can share recommendations, both digitally and behaviorally specific to your objectives. With a device, your provider gets more insight into who you are, how you act and what you do on a daily basis. With this visibility, you have a mentor, or partner, to help support you reach your goals and give medical consultation to things such as your diet, activity level, sleep duration and more.
Q: What actionable measures can you gain from a wearable device?
A: Data can be helpful in discovering patterns and trends you weren't otherwise aware of. For instance, many people go in for an appointment and can't recall how many times they worked out that month, or how well they slept over a week. When you can share actual data points with your provider, you can discover what is actually working for you and what isn't. These devices create a new way of thinking about your health and can help your provider better create a game plan tailored to your unique health needs that you can activate as soon as you leave an appointment. Gathering this data over a period of time is also helpful in monitoring and tracking your progress towards your health goals. By assessing the data from these devices and correlating it with markers such as glucose, blood pressure and cholesterol, your provider can provide qualitative feedback on how your body is responding to specific lifestyle changes. This will most likely help you adhere effectively to your goals.
Q: How can these devices help me monitor specific habits or vitals?
A: With certain medical conditions such as diabetes, high blood pressure or heart failure, these devices can help guide you and your provider to ascertain appropriate management of your condition without the hassle of constantly coming into the office to be checked and or avoiding constant finger pricks and lab draws.
These devices also enable remote monitoring so that you provider can proactively reach out to you with any concerns or trends they may be seeing, and give nearly real-time feedback to help you meet your goals.
Q: What things should I be on the lookout for when selecting a device?
A: An activity track or consumer wearable device is not intended to diagnose a condition on its own. Not all devices are alike and in some cases accuracy of measurements may be off. For instance, if you take off your wearable you aren't always getting consistent data back. It's also worth noting that too much information without the appropriate guidance in how to interpret it can create a lot of "noise" and lead to non-adherence.

So when thinking how will your 2021 look, either for you or a loved ones journey to better health, take in account the following:
Not all devices are equal
Utilizing a connected wearable can help your provider have insight into what activities, foods, and exercises you are doing on a consistent basis to reach your health objectives
Your One Medical provider is here to guide you every step of the way
If you're considering buying a wearable health device or aren't sure which one is right for you, reach out to your primary care provider. They will be able to help discuss your options, as well as advise you on the most important data you should be considering to best meet your specific health goals.
The One Medical blog is published by One Medical, a national, modern primary care practice pairing 24/7 virtual care services with inviting and convenient in-person care at over 100 locations across the U.S. One Medical is on a mission to transform health care for all through a human-centered, technology-powered approach to caring for people at every stage of life.
Any general advice posted on our blog, website, or app is for informational purposes only and is not intended to replace or substitute for any medical or other advice. 1Life Healthcare, Inc. and the One Medical entities make no representations or warranties and expressly disclaim any and all liability concerning any treatment, action by, or effect on any person following the general information offered or provided within or through the blog, website, or app. If you have specific concerns or a situation arises in which you require medical advice, you should consult with an appropriately trained and qualified medical services provider.