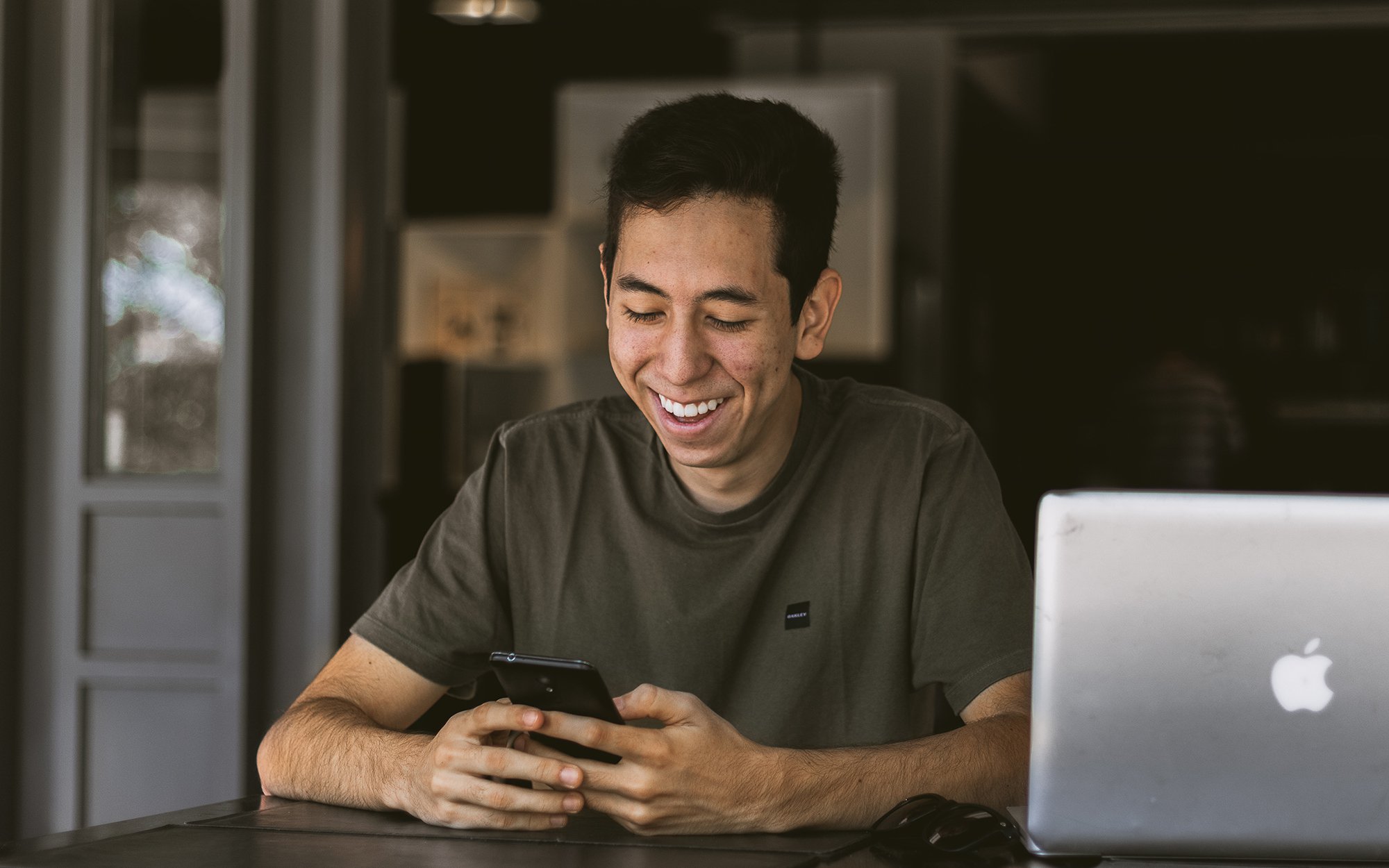 At One Medical, we understand there are times when you may not feel great, but you're not quite sure if you should take the time to visit an office for treatment—you wake up with cold symptoms, for example, or you notice your skin has broken out in a rash.
With that in mind, One Medical has care channels available 24/7 for members to use when they have health questions but aren't able to come into an office. Wondering what virtual care is all about? Look no further.
How does virtual care at One Medical work?
Virtual care works by putting you in touch with a member of our virtual medical team through a few different channels, day or night, to talk about your health concerns. Unlike urgent care or emergency room visits, these providers have full access to your medical history from your primary care provider, which means they'll be able to come up with a more accurate diagnosis and suggest the right next steps for you.
With the One Medical app, you can choose between answering a questionnaire about your issue, sending a secure message, getting prescriptions renewed, or having a Video Chat with a provider. Video Chats are just what they sound like – real-time video calls with an on-call provider from our virtual medical team, which are great for addressing any urgent or time-sensitive health questions. All these care channels are included in membership at no additional cost.
During regular business hours, you can also book a Remote Visit with your provider. A Remote Visit is a regular, scheduled appointment held over video with your own provider to address any health or wellness topic, just like you would in-office. Remote Visits are handled through insurance just like standard office visits.
What can the virtual medical team treat me for?
Virtual care is useful for a number of different health concerns, like if you're dealing with a migraine or your child's come home from school with a rash. If you have some simple questions or need direction (for example, to evaluate if you need an appointment or ER) - a video chat is a great place to start. Here are just a few examples of how we can care for you in the comfort of your home:
Colds or flus
Seasonal allergies
Urinary tract infections (UTIs)
Yeast infections
Skin issues like rashes, moles, or acne
Headaches
Coughs
Minor injuries like small cuts or bruises
On top of getting medical advice on the health issues above, you can also request prescription renewals or get a pre-travel health consultation. However, if you're running low on a prescription for a controlled substance (Ambien, Adderall, Xanax, etc.), this is best managed by your own primary care provider. We value your health above all, so we recommend following up with the provider who knows you best before prescribing medications like controlled substances.
Who are the virtual care providers?
Anytime you request virtual care, you'll be put in touch with a One Medical provider who is able to quickly access your medical records, work closely with your primary care provider (PCP), and help you understand lab results. They're full-time members of our virtual medical team and collaborate closely to ensure continuity of care. Their goal is to provide you with clinical support in between visits to your PCP.
What if I want to speak with my own provider?
If you want to meet with your own provider, it's best to book a Remote Visit. Remote Visits allow you to book a pre-scheduled time, with a specific provider, for a longer amount of time, just like an in-office visit. Remote Visits are best for more complex needs involving care coordination and planning, and we offer them remotely to meet you where you're at!
When should I go into an office instead of using virtual care?
While the virtual care team can help with a lot of your health questions at times that are convenient for you, you may still want to schedule an appointment to see your PCP in some situations, like for regular physical exams.
Unsure if you should come in for an appointment or go to the emergency room? Try a Video Chat with us! Your health is complex and our virtual team will be happy to help you sort out what may be going on and figure out the best next steps.
Have a health question you'd like to run by our virtual care team? Check out the One Medical app and reach out whenever it's convenient for you. Or book an appointment today to schedule a visit in-person or remote with a One Medical provider.
The One Medical blog is published by One Medical, a national, modern primary care practice pairing 24/7 virtual care services with inviting and convenient in-person care at over 100 locations across the U.S. One Medical is on a mission to transform health care for all through a human-centered, technology-powered approach to caring for people at every stage of life.
Any general advice posted on our blog, website, or app is for informational purposes only and is not intended to replace or substitute for any medical or other advice. 1Life Healthcare, Inc. and the One Medical entities make no representations or warranties and expressly disclaim any and all liability concerning any treatment, action by, or effect on any person following the general information offered or provided within or through the blog, website, or app. If you have specific concerns or a situation arises in which you require medical advice, you should consult with an appropriately trained and qualified medical services provider.