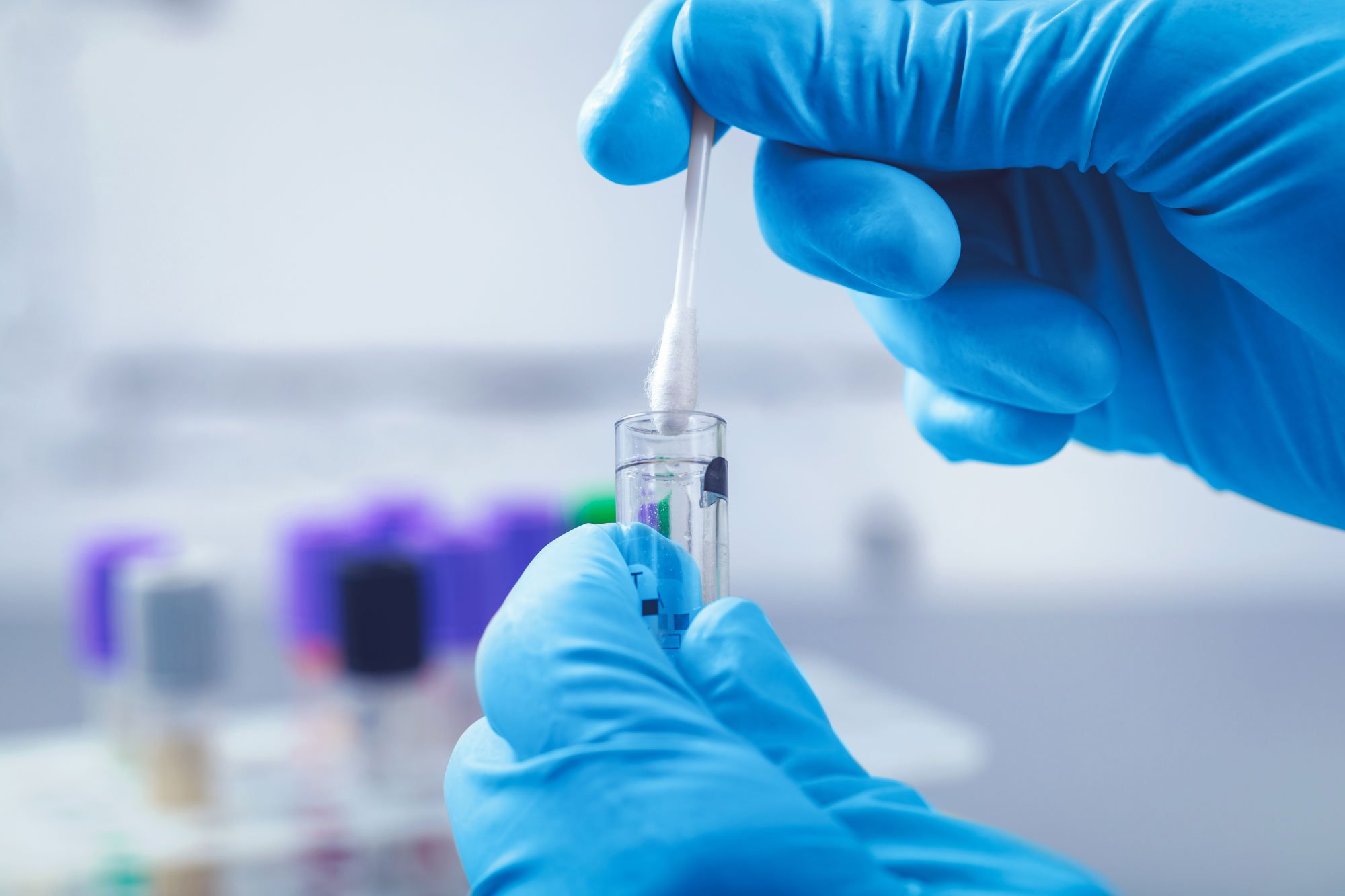 Updated August 3, 2021.

COVID-19 testing, its importance, its availability, and its efficacy is perhaps the most talked about aspect of coronavirus among Americans. And while various community transmission mitigation tactics are being employed in regions across the country, including mask mandates and travel restrictions, many public health experts and scientists agree that widespread availability of testing for COVID-19 allows for more accurate tracking of the virus' spread.
One Medical's patient care teams are more determined than ever to deliver essential care to those who need it most. So, we are conducting testing at locations across the country and are moving quickly to evolve our testing protocols and plans in response to new information, new supply and equipment availability, new testing technologies, and updated guidance from the CDC, WHO and local departments of public health.
Below is everything you need to know about One Medical's philosophy and approach to COVID-19 testing.
What are the public health benefits of testing?
In a pandemic, several pillars of the public health response can help slow the spread of disease.
As a healthcare organization, One Medical has a unique and powerful opportunity to uphold one of these pillars: appropriately testing for the virus that causes COVID-19 will make a significant impact on our patients and our communities in slowing the spread.
We're proud that we've been able to support our communities through testing since our first sample collection site opened in Seattle on March 7th, 2020.
Here's why we, as a company, are working diligently to support testing during this outbreak:
Case finding: By helping our cities understand where the most cases or most severe cases are, we help inform the degree of public health intervention needed to slow the spread of the virus. Countries like South Korea and Taiwan that have best dealt with controlling the spread of COVID-19 demonstrated that having readily available testing is a cornerstone of their program's success.
Contact tracing: When we confirm the diagnosis of COVID-19, our local health departments work with our patients to inform and monitor their close contacts who are at-risk of becoming sick.
Steer guidance to patients: While we strongly recommend everyone stay home if they are feeling sick, many peoples' lives have complexities that make that difficult (e.g.caretakers and health care workers whose jobs are critical to show up in person). Providing them with a test helps inform their decision about how to implement our self-isolation guidance.
Who is One Medical testing?
At the beginning of this outbreak, we were originally only able to test those who were at highest-risk, due to limited lab capacity and resources. As testing procedures have improved, however, we've been able to expand our testing services to the general public. Now, anyone with coronavirus concerns, including those without symptoms who are worried about spreading the virus, such as those who need to interact with high-risk individuals or need to travel, can be tested through One Medical.
Learn more about COVID-19 testing and how to book an appointment here.
The One Medical blog is published by One Medical, a national, modern primary care practice pairing 24/7 virtual care services with inviting and convenient in-person care at over 100 locations across the U.S. One Medical is on a mission to transform health care for all through a human-centered, technology-powered approach to caring for people at every stage of life.
Any general advice posted on our blog, website, or app is for informational purposes only and is not intended to replace or substitute for any medical or other advice. 1Life Healthcare, Inc. and the One Medical entities make no representations or warranties and expressly disclaim any and all liability concerning any treatment, action by, or effect on any person following the general information offered or provided within or through the blog, website, or app. If you have specific concerns or a situation arises in which you require medical advice, you should consult with an appropriately trained and qualified medical services provider.