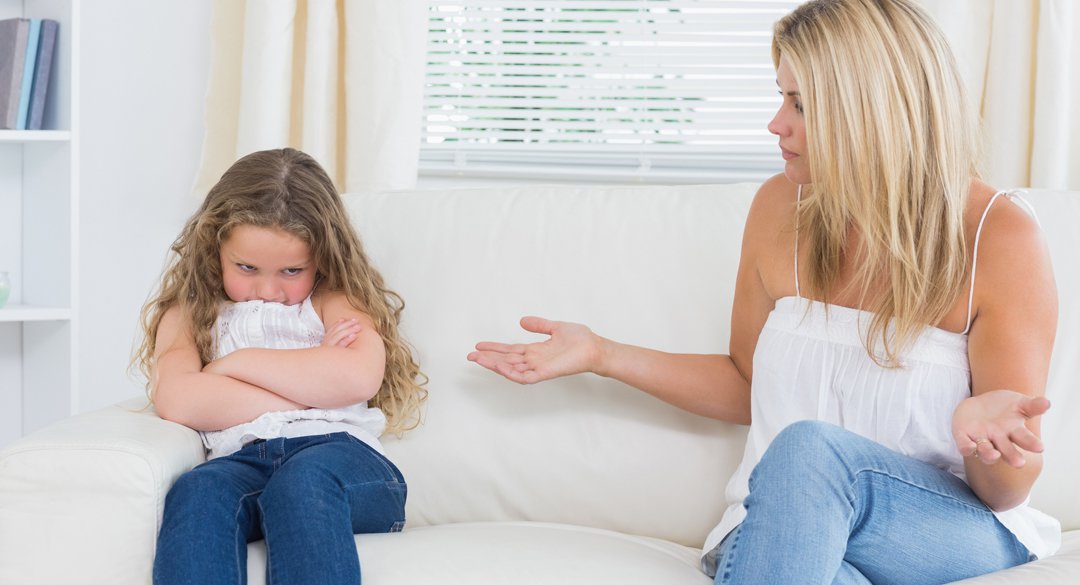 Question: What's the right way to do a time-out when my child misbehaves?
Answer: There aren't really hard and fast rules about the "right" way to do a time-out, but there are some good guiding principles. The main one being consistency!
Kids are smart and they'll pick up on loopholes and contradictions really quickly. If you say you're going to do something every time your child does a certain behavior, then you actually have to follow through every time they do the behavior.
Another helpful rule of thumb: time-outs should last as many minutes as your child's age. So if your kid is 5 years old, time-outs should last five minutes. Kids don't really understand the idea of time-outs until they're at least 2 to 3-years-old, so there's no need to start this kind of discipline until then.   
You should also always tell your child why they're getting a time-out every time you enforce it, and be as specific as possible. Use a short, quick description of what they did. So instead of "you're getting a time-out because you weren't behaving in a way that aligns with our family values…," try, "you're getting a time-out because you threw a stick at your brother." The end. Be short, straightforward, and transparent.
If you're just starting out, the best way to introduce time-outs is to do a practice run. Let your child know that the next time they do a behavior they shouldn't do (hitting, throwing a tantrum, etc.), they'll have to have a time-out. You can say that sometimes we all get big emotions, and we need a few minutes to calm down; this is what the time-out is for. Then let them pick the location. Remember, consistency is key, so have them go to the same place for every time-out. It should be somewhere quiet, like in a corner or facing a wall (and obviously not in front of a phone, TV, or computer). Once they pick a spot in the house, say it's time for a practice run. Make it clear that they're not in trouble now, but you're practicing what it feels like to go to the time-out spot so they'll know what to do when it's time. If they're having "big emotions" outside the house and a time-out is in order, you can pick the exact location.
And remember, time-outs go hand-in-hand with time-ins. That means it's crucial to give your kid as much specific praise as possible. Rather than saying, "you're a nice girl," emphasize the details: "you're being such a nice girl because you cleaned up your toys right away," or "you're being a really nice boy for sharing the game with your sister." With this kind of consistent, positive reinforcement, you'll hopefully end up having more days full of time-ins than time-outs.
The One Medical blog is published by One Medical, a national, modern primary care practice pairing 24/7 virtual care services with inviting and convenient in-person care at over 100 locations across the U.S. One Medical is on a mission to transform health care for all through a human-centered, technology-powered approach to caring for people at every stage of life.
Any general advice posted on our blog, website, or app is for informational purposes only and is not intended to replace or substitute for any medical or other advice. 1Life Healthcare, Inc. and the One Medical entities make no representations or warranties and expressly disclaim any and all liability concerning any treatment, action by, or effect on any person following the general information offered or provided within or through the blog, website, or app. If you have specific concerns or a situation arises in which you require medical advice, you should consult with an appropriately trained and qualified medical services provider.