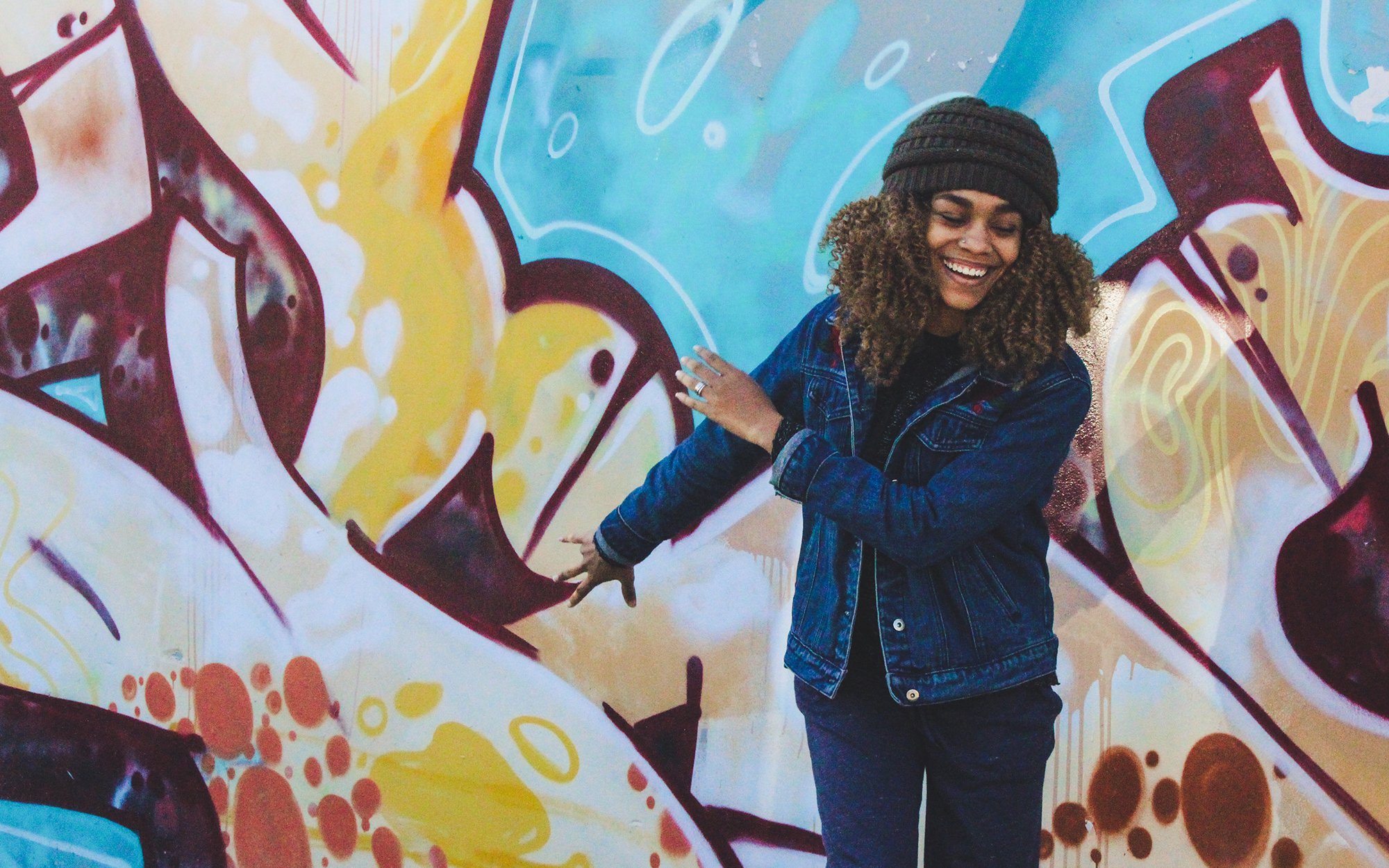 Love them or hate them, you can bet a ton of people you know are making them: New Year's resolutions. But despite the fact that about half of adults set self-improvement intentions every January, research indicates only about 10% are still sticking with them a few months down the road.
There are a slew of reasons resolution makers veer off course, but according to says Los Angeles-based psychotherapist, Alyssa Mass, MFT, those who find success are generally playing the long game. "Any resolutions I've heard clients really achieve have come with a healthy dose of inner reflection, awareness, and consistent supportive ways of checking in with oneself," she says. "In my experience, resolutions aren't just for January 1, but are rooted in a desire for continued movement and growth in one's life."
So what are the step-by-step ways of upping the odds for resolution success? "To make a resolution stick, you need to make it meaningful, be specific, minimize friction, and allow for iteration," says One Medical health coach Shawn Casey, who's written extensively on the topic. We asked Casey to elaborate on her four-part plan for success, and peppered in expertise from other wellness experts to ensure you have the most successful 2019 possible.
Make it Meaningful
Vowing to run a marathon or write the Great American Novel is perfectly fine, but if neither of those goals holds much personal value to you, you might find yourself suffering through the initial steps before giving up in frustration. "First and foremost, your resolution should be intrinsically valuable to you — no 'shoulds' or 'have-tos,'" Casey says. "Ask yourself why this is important and visualize how your life would be better or different if you were to fully commit."
According to integrative medicine nurse practitioner and life coach, Victoria Albina, FNP-c, MPH, identifying your "why" is a big part of the process. "Getting really clear about your motivation is key," she says, noting that internal motivators are more likely to lend real meaning and staying power. "If you're trying to change in order to win someone's approval or overcome your own self-loathing, that's going to be tough to sustain and you're setting yourself up for disappointment." Instead of looking for motivation in the eyes of others or beating yourself up until you reach your goals, try finding meaningful goals that support and nurture your own growth. "Don't change to become worthy; change because you are already worthy," Albina says.
Be Specific
Just about everyone has resolved to "eat healthy" or "exercise more" at one point or another, but those wholesome intentions may be too vague to elicit real results.
"Once you've anchored on meaning, get super specific about what you want to do," Casey says. Instead of, 'I'm going to work out more,' commit to 'I'm going to jog three times a week for a minimum of 15 minutes.' When you are specific, it takes less brain power to figure out what to do and how you'll do it." Which leads perfectly into Casey's next point…
Make It Easy and Avoid Friction
"Doing new things is hard enough, so remove as many physical and mental barriers as possible," Casey says. "If you hate jogging, don't resolve to jog. If you've never cooked before, don't commit to gourmet meals from scratch. Go easy — a resolution doesn't have to mean self-torture."
One strategy for overcoming any self-imposed obstacles is to surround yourself with a supportive community who can cheer you on and keep you focused. "New Year's resolutions can be tough to stick to long-term because behavior change requires commitment and consistency!" says naturopathic doctor, nurse practitioner, and founder of Seven Senses Integrative Medicine and Holistic Coaching, Erica Matluck. "One of the best ways to ensure success is to gain the support of your friends, family, and community. Share your goals with the people you spend time with and tell them how they can help you. Be specific about your needs so they can be successful accountability partners."
Be Flexible and Go With The Flow
Last but not least, remember that New Year's resolutions can be fun, inspirational, and transformative, but they're definitely not binding. If the resolution you set on January 1 isn't working for you by springtime, there's no need to be hard on yourself or give up on your self-improvement journey completely. "Think of your resolution as an initial draft," Casey says. "If you don't get it right the first time, simply revise before trashing it."
With all that said, resolve to have a happy, wholesome, nourishing New Year and don't forget to have fun along the way.
Want to set meaningful and achievable goals with a medical professional? Talk to your One Medical provider about your 2019 health goals and what tangible steps you can take to achieve them!
The One Medical blog is published by One Medical, a national, modern primary care practice pairing 24/7 virtual care services with inviting and convenient in-person care at over 100 locations across the U.S. One Medical is on a mission to transform health care for all through a human-centered, technology-powered approach to caring for people at every stage of life.
Any general advice posted on our blog, website, or app is for informational purposes only and is not intended to replace or substitute for any medical or other advice. 1Life Healthcare, Inc. and the One Medical entities make no representations or warranties and expressly disclaim any and all liability concerning any treatment, action by, or effect on any person following the general information offered or provided within or through the blog, website, or app. If you have specific concerns or a situation arises in which you require medical advice, you should consult with an appropriately trained and qualified medical services provider.