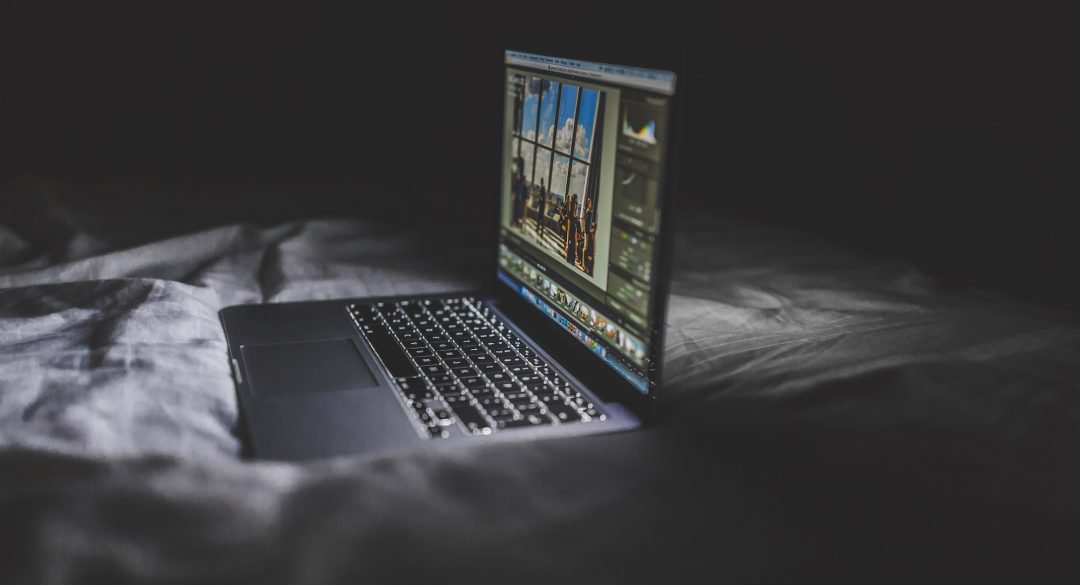 Curling up with your mobile device may not be the best way to drift off into dreamland, but many of us are guilty of it anyway. Despite the fact that the blue light emitted from devices has been linked to disturbed sleep, checking email or swiping on Tinder are tempting bedtime activities.
Blue light may affect more than sleep quality. Exposure to blue light emitted by electronics and energy-efficient light bulbs at night has been linked to certain types of cancer, heart disease, diabetes, and even obesity, although researchers aren't sure why.
Why is blue light bad?
Blue light wavelengths aren't all bad; they've been shown to be beneficial during daylight hours, boosting attention, reaction times, and mood. At night, however, blue light emits wavelengths that influence your circadian rhythms more powerfully than other kinds of light. That's partly due to the fact that blue light suppresses the secretion of the hormone melatonin, which helps control sleep-wake cycles. One Harvard study found that six and a half hours of exposure to blue light suppressed melatonin for about twice as long as green light, and shifted circadian rhythms by twice as much. Preliminary evidence even suggests lower melatonin levels might be linked with cancer.
"Melatonin regulates immune activity," says One Medical Group's Ellen Vora, MD. "When light suppresses melatonin, we miss out on the benefits of our immune system identifying and combating the beginnings of cancer around the body as we sleep."
"Sleep is the foundation on which our health rests. Along with diet, exercise, and a healthy lifestyle, sleep helps keep you physically and emotionally fit," says One Medical's Jason Chirichigno, MD. "Blue light has a demonstrated effect on melatonin production and circadian rhythm, which can result in poorer sleep that can affect other areas of health."
How can tech help?
Thankfully, there are now plenty of ways to stay connected without sacrificing sleep and health quality. Solutions range from special screen filters to apps to blue light-blocking glasses. A study from the University of Toronto found that people who wore blue light-blocking goggles and were exposed to indoor light had about the same melatonin levels as those who were exposed to dim light without goggles. This suggests the eyewear actually lives up to its claim blocks the blue light and could help regulate melatonin in late-night techies.
"Tech that can help keep your blue light exposure to a minimum, especially at night, is worth the purchase," Chirichigno says. Although One Medical's Malcolm Thaler, MD, hasn't tried any of the light-blocking technology himself, he agrees. "My patients with sleep issues who have tried these modalities have almost universally felt they were helpful. And there are no side effects!"
Vora is a fan of blue-light-blocking technology, and regularly uses the Uvex Orange Glasses. "I recommend these to many of my patients; it's a low-cost, non-invasive, safe—if somewhat goofy-looking—way to treat insomnia," she says.
If you suspect your technology habit is affecting your health, check out the products below. If you'd prefer to go low-tech, Vora recommends using transparent orange tape to cover up alarm clock displays and other glaring lights, as well as transitioning to gentler lighting after dark. As for Vora, she winds down in the evening by candlelight: "I use non-toxic candles from GoodLight and take a shower or bath and read by candlelight before bed."
OcuShield
What is it? A blue light screen filter "developed by eye care professionals."
Available for: iPhones 5 and up, iPads 2/3/4, iPad Mini 2/3/4, iPad Air/Air 2
How it works: The shield sticks directly onto the screen of your device.
Price: $15 to $30
F.lux
What is it? Automatically adjusts your computer screen to adapt to the time of day—warm at night and like sunlight during the day, in order to lessen the effect of blue light on melatonin levels.
Available for: Windows, Linux
How it works: The program automatically adjusts to the time of day once it's installed.
Price: Free
SleepShield
What is it? A blue light-blocking protective screen that reduces the amount of blue light rays emanating from devices.
Available for: iPhones 5 and up, iPad, iPad Mini, Samsung Galaxy S3/S4/S5, Kindle Fire, MacBook Air 11″/13″, MacBook Pro 13″/15″
How it works: The removable and washable shields are installed on top of the screens, and can be left on all day.
Price: $20 to $40
The Low Blue Light Special
What is it? A kit that includes a pair of sleep glasses, a 13W low blue CFL, low blue night light, and 9V low blue flashlight.
How it works: The items are meant to "provide everything necessary to navigate around your home at night in a low blue light environment."
Price: $95
Uvex Orange Glasses
What is it? Orange-tinted glasses.
How it works: Wear the glasses when you're using devices at night and the orange tint filters out blue light.
Price: $9
Tech Armor Blue Light Filter Screen Protector
What is it? Screen filters to minimize blue light exposure and double as screen protectors.
Available for: iPhones 5 and up, iPad Mini, iPad Air, Galaxy Tab
How it works: Adheres to the device's screen.
Price: $10 to $12
The One Medical blog is published by One Medical, a national, modern primary care practice pairing 24/7 virtual care services with inviting and convenient in-person care at over 100 locations across the U.S. One Medical is on a mission to transform health care for all through a human-centered, technology-powered approach to caring for people at every stage of life.
Any general advice posted on our blog, website, or app is for informational purposes only and is not intended to replace or substitute for any medical or other advice. 1Life Healthcare, Inc. and the One Medical entities make no representations or warranties and expressly disclaim any and all liability concerning any treatment, action by, or effect on any person following the general information offered or provided within or through the blog, website, or app. If you have specific concerns or a situation arises in which you require medical advice, you should consult with an appropriately trained and qualified medical services provider.