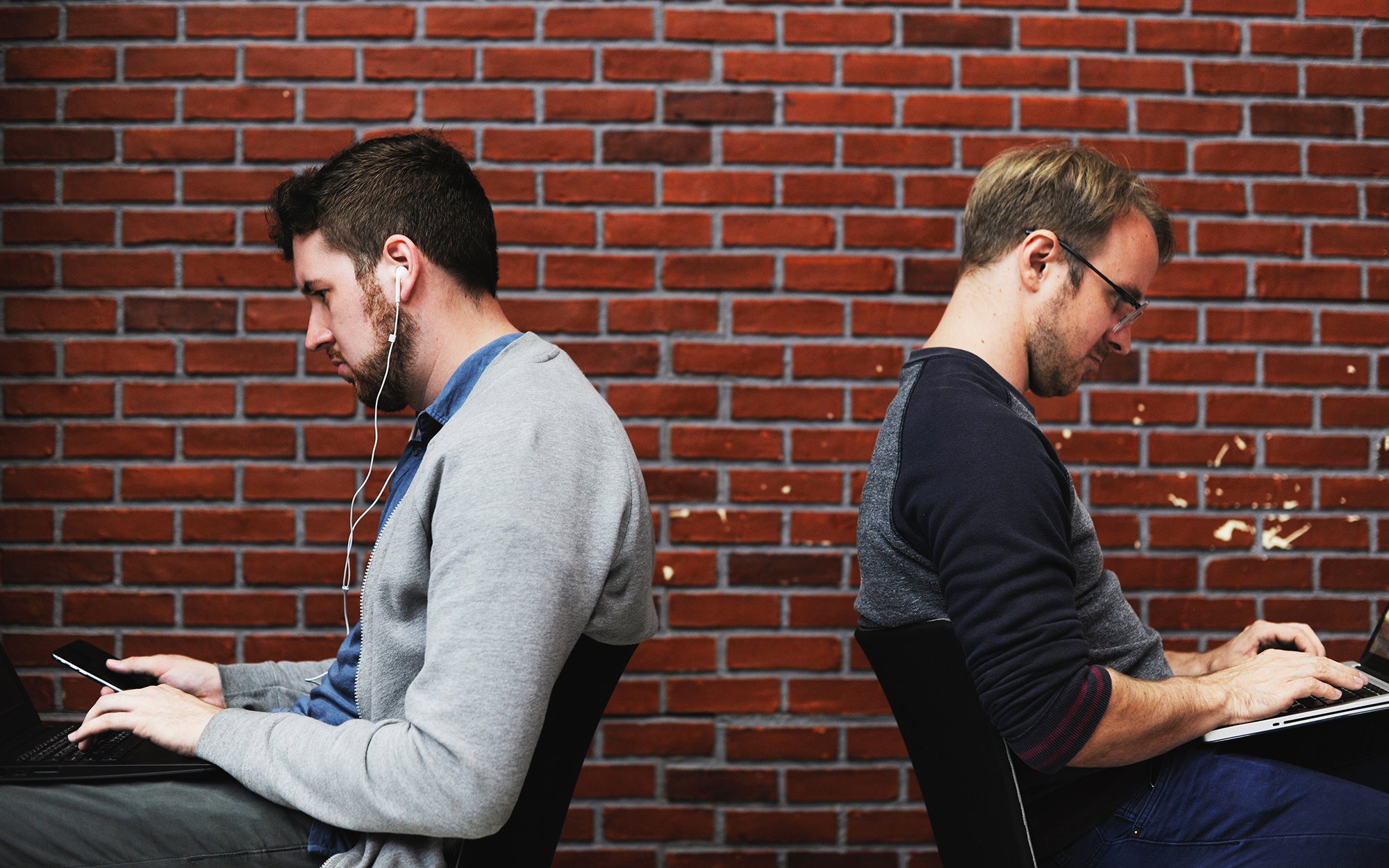 If you're sitting at a desk reading this article, stop for a second. How's your posture? Shoulders rolled back and core engaged? Didn't think so.
Most Americans with office jobs spend the majority of each workday sitting at their desks. But while each morning might begin with good intentions and proper ergonomic alignment, hours of desk time can eventually result in poor posture that can lead to real health issues.
Why is good posture important for health?
Growing up, we're often told to sit up straight, but normal spine alignment isn't actually straight at all. The spine includes three natural curves: the cervical, thoracic and lumbar. When incorrect posture exaggerates the natural shape of your spine, making the curves too big or too small, it can lead to problems.
Beyond altering a person's appearance, chronically poor posture can lead to spinal deformities, cause stress, cut off circulation, and lead to pain in the head, neck and back. Researchers from the University of Leeds discovered a link between poor posture, painful neck muscles and high blood pressure — when neck muscles are strained, the cells responsible for sending signals to the brain for adequate blood supply don't function as well.
Slouching also puts pressure on the stomach, which can lead to gas and bloating, and it compresses the lungs, which can cause respiratory problems, especially in people with asthma.
Turning to Tech for Better Posture
There are plenty of ways to combat the negative effects of poor posture: Use an ergonomic office chair, take frequent stretch breaks, periodically shift your position, and exercise your core and back outside of the office. But even with all that effort, it can be easy to slip into a slouch by late afternoon.
If efforts to improve your posture on your own haven't been successful, technology may be able to offer a solution. The automated reminders that these apps and gadgets provide can help you stay aware of your posture and avoid some of the aches and pains associated with chronic slouching. Here are a few tech solutions that may help:
1. Lumo Lift
What it is: Lumo Lift is a small, magnetic device that you wear on your shoulder. It tracks your posture and activity, coaching you to sit and stand tall by gently vibrating whenever you've been sitting with bad posture for too long.
Price: $79.99 to $94.99
2. UpRight
What it is: The UpRight device sticks to your lower back with a hypoallergenic adhesive and delivers a gentle vibration when posture slips. It's designed to be worn for 15 minutes to one hour per day to train your muscles.
Price: $129.95
3. MacBreakZ
What it is: MacBreakZ is a posture-building app that offers two programs: prevention and recovery mode. Prevention mode demonstrates and prompts stretches to reduce muscle tension and promote good posture, and then prompts you to take a short break. Recovery mode is for users already experiencing neck and back pain, worsening vision, or poor circulation. It prompts users to take periodic 10-minute breaks.
Price: Free trial; $24.95 for full access
4. Posture Man Pat
What it is: Posture Man Pat uses the Y-axis of your Apple computer's webcam to monitor head height. If you start slouching, the app sends an alert by either dimming the screen, sounding a bell, or both.
Price: Free
5. Prana
What it is: Prana is a wearable device that clips into your waistband and tracks diaphragmatic breathing and breath patterns, posture, and more, distinguishing between chest and belly breathing, and sending occasional push alerts to remind you to breathe or sit better.
Price: Indiegogo supporters receive the complete Prana package for $99
Looking for more tech to hack your health? Check out these apps for anxiety and guided meditation.
The One Medical blog is published by One Medical, a national, modern primary care practice pairing 24/7 virtual care services with inviting and convenient in-person care at over 100 locations across the U.S. One Medical is on a mission to transform health care for all through a human-centered, technology-powered approach to caring for people at every stage of life.
Any general advice posted on our blog, website, or app is for informational purposes only and is not intended to replace or substitute for any medical or other advice. 1Life Healthcare, Inc. and the One Medical entities make no representations or warranties and expressly disclaim any and all liability concerning any treatment, action by, or effect on any person following the general information offered or provided within or through the blog, website, or app. If you have specific concerns or a situation arises in which you require medical advice, you should consult with an appropriately trained and qualified medical services provider.