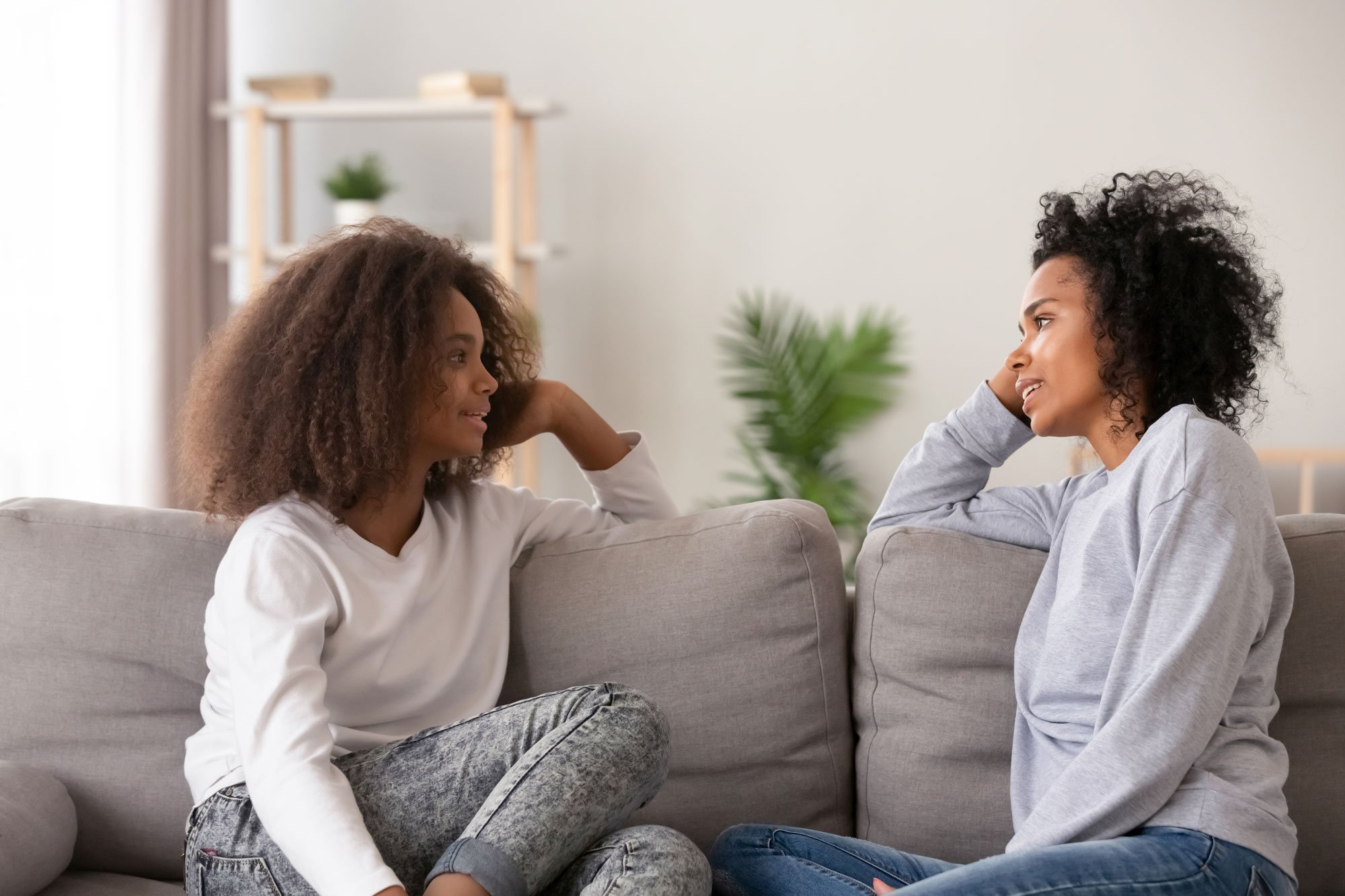 Is there anything more awkward and uncomfortable than talking to your child about sex? Don't fear! We've got some expert tips for you to make this conversation as stress free as possible. And guess what? Surprisingly your children want to talk to you about it too. As a pediatrician, helping teens and their families communicate effectively is on my list of priorities - open and honest communication leads to happier, healthier children!
How should I approach the subject of sex with my teen?
Look for an opening and an easy transition. Whether it be a TV show, news article, or story your teen tells you about others - use it as a way to ask your teen about their own attitudes and perspectives on sex. This gives them a safe space to discuss sometimes embarrassing topics in hypothetical terms. For example, a storyline on teen pregnancy in your teen's favorite TV show can be a great jumping off point to talk about safe sex, and unsafe sex. . The best advice is to talk about sex with your teen often and openly. Long gone are the days of a formal sit down about "the birds and the bees" which can feel forced and leave little room for future conversations on the subject.
At what age should I start talking to my child about sex?
The ideal time to start talking to your child about sex is before they are sexually active. We recommend sometime between ages 10 and 12. Children at that age are more likely to be open to hearing your input and guidance regarding sex than your older teen who may become defensive or think they know it all ("ugh mom I KNOW"). Around this time is also when we recommend starting the HPV vaccine series , another great jumping off point to start a conversation about safe sex and taking control of one's preventative health.
How do I talk to my teen about safe sex, sexually transmitted infections (STIs), and pregnancy?
Its important to have all the facts and be able to tell your teens about the risks that go along with making the decision to have sex. The only way to be 100% safe from STIs and pregnancy is not having sex. Help give your teen the strength and self assuredness to say no to sex before they are ready. Remind them that taking that leap doesn't make them any cooler in the eyes of their peers but that a strong sense of self and self-assuredness in their decisions speaks volumes.
Be sure to let them know that if they do choose to have sex, staying safe is important. About 50% of all new STI diagnoses are in teens and young adults, and about 25% of all sexually active adolescent females are positive for an STI. This is a tricky subject to bring up with your teen, but an important one. Instead of something fearsome and punitive, present STIs as a normal and common aspect of sexual health and relationships. This approach will empower teens to think realistically about prevention as well as get the necessary testing and treatment if and when they may need it.
Remind your teens to always use a condom and possibly a secondary birth control method to help protect against STIs and pregnancy. Dispel any myths they may have heard, and let them know that pregnancy and/or STIs can happen even on the first time.
The One Medical blog is published by One Medical, a national, modern primary care practice pairing 24/7 virtual care services with inviting and convenient in-person care at over 100 locations across the U.S. One Medical is on a mission to transform health care for all through a human-centered, technology-powered approach to caring for people at every stage of life.
Any general advice posted on our blog, website, or app is for informational purposes only and is not intended to replace or substitute for any medical or other advice. 1Life Healthcare, Inc. and the One Medical entities make no representations or warranties and expressly disclaim any and all liability concerning any treatment, action by, or effect on any person following the general information offered or provided within or through the blog, website, or app. If you have specific concerns or a situation arises in which you require medical advice, you should consult with an appropriately trained and qualified medical services provider.