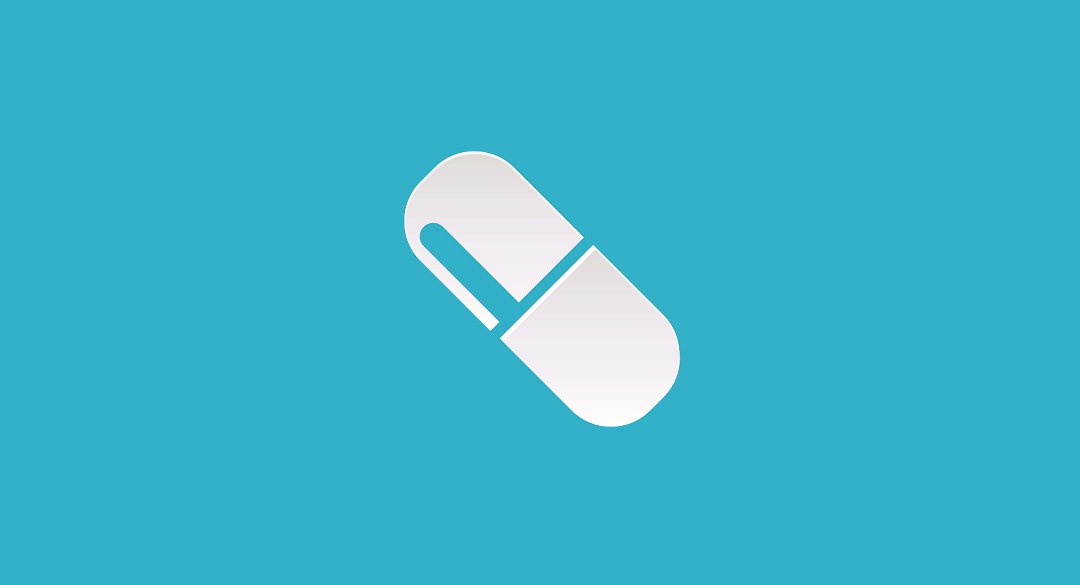 If having to swallow a pill fills you with dread, you're not alone. For many adults, difficulty swallowing pills seems like a problem they should have grown out of, but a study by research firm Harris Interactive found that a whopping 40 percent of adults have problems with pills even though they have no issues with food or liquids.
Your body instinctively knows when something has been chewed enough to be swallowed. When something too large poses a choking risk, it activates your gag reflex. Some people suffer from a hypersensitive gag reflex, but for many adults, the pill-swallowing problem stems from a mental block. Maybe you choked, experienced pain, gagged, or even vomited from swallowing a pill once. That experience is enough to cause a significant amount of anxiety when you need to swallow a pill again.
If you have trouble swallowing pills, these seven tips should help.
1. Break It Down
If your regimen requires you to take more than one at a time, swallow them individually. You can also avoid swallowing some pills altogether by crushing them into soft foods like yogurt or applesauce or using a pill cutter to cut them into a manageable size. Just be sure to consult your provider first—some pills, such as timed-release formulations—need to be swallowed whole.
2. Get Desensitized
Dull your gag reflex by getting your soft palate accustomed to foreign objects. Start by brushing your tongue until you begin to feel your gag reflex activate. Do this every day when you brush, and over time, you'll find that your reflex will get less sensitive.
3. Pop Bottles
A study by the University of Heidelberg in Germany found that something known as the "pop-bottle method" resulted in a 60 percent improvement in the participants' perception of swallowing pills. To try it, fill a squeeze bottle with water, put the pill on your tongue, create a seal around the mouth of the bottle with your lips, and suck the water from the bottle swallowing the water and the pill at once. Be sure to keep a tight seal and don't allow air to get into the bottle.
4. Lean In
It might feel counterintuitive, but leaning forward actually makes it easier to swallow pills. In the same study that examined the pop-bottle method, researchers found an 89 percent improvement in the perception of swallowing pills from simply sipping water from a cup. Place the pill on your tongue, take a sip of water (but don't swallow), bend your head forward towards your chest, and swallow.
5. Numb It Down
Try diminishing your gag reflex by spraying the back of your throat with a numbing spray or sucking on a throat-numbing lozenge.
6. Hide It
Instead of water, try swallowing a pill with something like applesauce, yogurt, or pudding. Not only will it mask the taste of a bitter pill, the thicker texture of a soft solid can make it easier to swallow.
7. Practice, Practice, Practice
Relieve the anxiety that comes with swallowing pills by practicing on something "easy" like gummy bears or a small piece of candy. Be sure to cut or bite these into a manageable size first—you don't want to choke! Once you get accustomed to the sensation, swallowing a pill won't be as daunting.
Finally, if you are on multiple medications in pill form, talk to your health care provider—he or she may be able to help by prescribing combination medications so that you can reduce the number of pills you take.
The One Medical blog is published by One Medical, a national, modern primary care practice pairing 24/7 virtual care services with inviting and convenient in-person care at over 100 locations across the U.S. One Medical is on a mission to transform health care for all through a human-centered, technology-powered approach to caring for people at every stage of life.
Any general advice posted on our blog, website, or app is for informational purposes only and is not intended to replace or substitute for any medical or other advice. 1Life Healthcare, Inc. and the One Medical entities make no representations or warranties and expressly disclaim any and all liability concerning any treatment, action by, or effect on any person following the general information offered or provided within or through the blog, website, or app. If you have specific concerns or a situation arises in which you require medical advice, you should consult with an appropriately trained and qualified medical services provider.