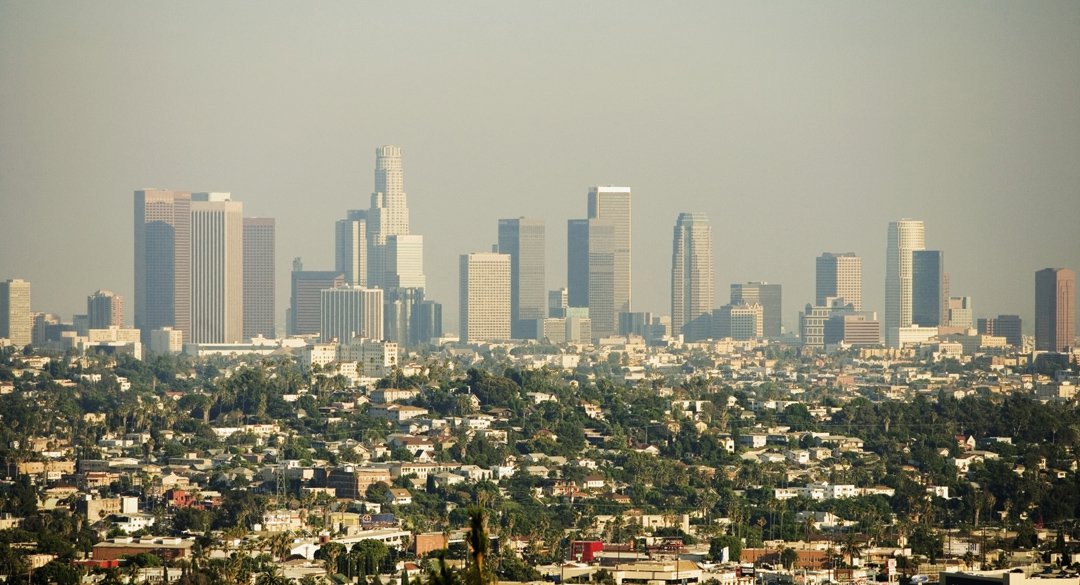 Anyone who's ever spent time in a notoriously smoggy city knows the effects can be unpleasant. The mixture of emissions from cars, industrial pollutants, and other smoky sources can create a thick haze in the air, obscuring skylines and inciting coughing fits. But new research indicates that smog can have much more serious effects on your well-being. And while the physical repercussions of smog exposure aren't all that surprising, the research uncovered another link that is quite unexpected.
The Research
One analysis, published in the BMJ, examined 100 previous studies spanning 28 countries. It confirmed a connection between air pollution and cardiovascular health, and found that polluted air could trigger strokes in vulnerable individuals. Unlike some vague study results, this link was obvious: Researchers reported a "clear association" between air pollution and short-term risk of having or dying from a stroke.
The other study, also published in the BMJ, found that air pollution could possibly affect mental health as well. Of the 71,000 female participants between the ages of 57 and 85 living in the US, those who lived in relatively polluted areas were more likely to report multiple anxiety symptoms. Fifteen percent showed "high symptoms" of anxiety, although the symptoms do not necessarily indicate a full-blown clinical anxiety disorder.
What It Means
"The association between air pollution and heart disease and stroke is not new, but the connection to symptoms of anxiety is," says One Medical's Malcolm Thaler, MD. "Although the study was not designed to determine causality, there are plausible mechanisms why air pollution can affect mental health."
The exact reason why air pollution can trigger anxiety isn't known, but researchers speculate smog can worsen heart or lung disease and cause inflammation, all of which can affect the brain. Because the new research only links factors and doesn't prove cause and effect for strokes or anxiety, researchers are also considering alternate explanations, including the possibility that the women experienced symptoms due to living in big cities, or because they had existing heart or lung conditions.
Additionally, the chronic noise of traffic, and other forms of city pollution, could have been possible causes for the symptoms. According to the study, however, the women's risk of anxiety symptoms generally increased along with their exposure to fine particle pollution.
What is fine particle pollution?
Fine particle pollution, a specific type of smog, occurs when fine particles are released into the air as fossil fuels are burned, commonly due to car exhaust or industrial sources like power plants.
The anxiety study isn't the first to demonstrate detrimental psychological effects due to fine particle pollution. A 2012 study of 19,000 women between the ages of 70 and 81 found that those exposed to high levels of fine particles experienced greater cognitive decline compared to other women their age.
Black carbon, a type of particulate matter associated with diesel exhaust, has previously been linked to other cognitive problems. A 2008 study of 200 Boston children found that kids exposed to greater levels of black carbon scored worse on tests of memory and verbal and nonverbal IQ. And a 2011 study of 680 older men found that exposure to high levels of black carbon reduced cognitive performance.
What should I do?
No official recommendation is being made concerning air pollution and mental health, but limiting exposure to smog is a good idea for physical reasons. A few ways to minimize your exposure in a big city:
Pay attention to local air quality reports on the news
Avoid walking, biking, running, etc. in high-traffic areas during rush hour
If you're exercising outside, go to a park or other area away from traffic
Regardless of whether smog is found to have a definite impact on mental health, managing stress and anxiety is an important skill for city dwellers to master. "Being in high-density areas can be stressful," says One Medical's Christine Celio, PhD. "If you find yourself in high-anxiety situations, it's helpful to identify what you're doing to manage your daily stress and anxiety. Regular exercise, social support, a good diet, and activities that add to your overall joy can contribute to your well-being."
One Medical provider Kristen Scarlett, MA, LHMC, also believes it's important to create a Zen space to come home to. "Patients definitely have heightened anxiety from living in big cities, especially here in New York City. It's very difficult to find solitude among all the stimulation, so I recommend that patients make their apartment a place of tranquility and comfort," she says.
A few more ways to stay calm in a chaotic environment:
Get plenty of exercise either indoors or away from high-traffic areas
Limit alcohol and caffeine, which can disrupt sleep and amp up anxiety
Try mindfulness exercises or guided meditations
Download one of the many apps designed to alleviate anxiety symptoms
Consider seeking a skilled therapist who can help you manage your anxiety
Even if anxiety is not your issue, Thaler stresses the importance of staying mindful about air pollution: "Whether or not the findings hold up under further study, let's face it: Is there any reason we shouldn't all be working to reduce air pollution?"
The One Medical blog is published by One Medical, a national, modern primary care practice pairing 24/7 virtual care services with inviting and convenient in-person care at over 100 locations across the U.S. One Medical is on a mission to transform health care for all through a human-centered, technology-powered approach to caring for people at every stage of life.
Any general advice posted on our blog, website, or app is for informational purposes only and is not intended to replace or substitute for any medical or other advice. 1Life Healthcare, Inc. and the One Medical entities make no representations or warranties and expressly disclaim any and all liability concerning any treatment, action by, or effect on any person following the general information offered or provided within or through the blog, website, or app. If you have specific concerns or a situation arises in which you require medical advice, you should consult with an appropriately trained and qualified medical services provider.