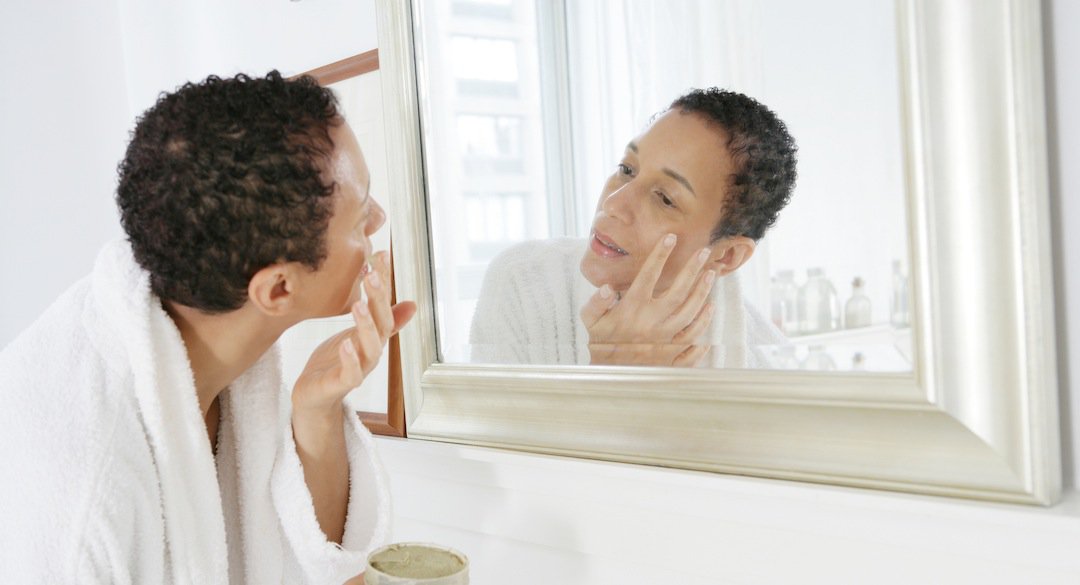 Alina Lozben is determined to find the fountain of youth. "I've tried more things than I'd like to admit," she says. The 45-year-old Bay Area mom can rattle off numerous products that she's purchased and trashed including creams and serums from high-end brands like Obagi and Kate Somerville. "Those are the top products that left me the most disappointed," she says. "Mainly because they were expensive and promised unrealistic results."
Lozben's not alone: people everywhere are clamoring for skin solutions that will preserve their youthful glow. In 2013, the global anti-aging industry was estimated to be worth over $260 billion and that same year, the U.S. anti-aging skin care market generated about $2.1 billion in retail sales. But experts say most products aren't actually doing your skin (or your wallet) any favors. The good news is, even if you're well into adulthood, you actually can retain a youthful glow and keep your skin looking healthy for as long as possible.
Aging Happens, No Matter What
No one likes to hear it, but aging is inevitable, and it happens because of a combination of genetic factors and external forces like pollution, sun exposure, and smoking.
"Childhood is a critical time to protect skin," says Holly Christman, a consulting dermatologist who provides guidance and education to providers at One Medical's weekly skin clinic in San Francisco. "We believe that most skin cancers get their start due to the sun exposure we receive before age 20!"
Three Steps to Anti-Aging (That Actually Work)
1. Understand what "sun protection" really means and practice it daily.
By now, you probably know that the sun is not your skin's friend. But protecting yourself from harmful rays is more involved than you may think. "I don't think people understand what 'sun protection' means," Christman says. "It's wearing protective clothing like long sleeves and a broad-brimmed hat, — not a baseball cap! — applying sunscreen on the back of the hands, and reapplying sunscreen all over every two hours." Christman also says it's important to seek out shade when possible and to avoid the sun between 10 a.m. and 2 p.m. when rays are strongest.
The kind of protection you choose matters too. "I recommend a broad-spectrum sunscreen with an SPF of at least 30, which blocks 97 percent of the sun's rays," says Anthony Youn, a Michigan-based doctor and author of The Age Fix: A Plastic Surgeon Reveals How To Look Ten Years Younger. "I typically recommend a chemical sunscreen for the face, since it's lighter and works better with makeup. A physical sunblock containing zinc oxide or titanium dioxide is better for the body since it doesn't get absorbed by the skin, but it might leave a whitish hue behind."
2. Talk to your provider about trying retinoids.
Retinoids including over-the-counter retinol and prescription-strength Tretinoin (Retin-A) are derived from vitamin A and are considered by many experts to be the most effective ingredients for improving a host of age-related skin complaints.
"If I could pick one anti-aging cream to recommend, it would be a retinoid," Youn says. "Studies show Retin-A can increase the collagen in the skin, smooth fine lines, thicken the dermis, reduce age spots, and even reverse early pre-skin cancers!"
"Retinoids definitely can help many aspects of aging skin," Christman says. "But they must be used for many months at strong doses to see measurable effects and then continued indefinitely. The downside is that your skin can become irritated and more sun sensitive. And not everyone can use a retinoid that's as strong as prescription strength, so you may want to start with a weaker one." Before embarking on a retinol regimen, talk to your provider about your skin concerns — they can help you navigate your options.
And don't be fooled by other trendy ingredients marketed as anti-aging miracles. "Hyaluronic acid is a naturally-occurring moisturizer of the skin and it's also the prime ingredient in injectable fillers like Restylane and Juvederm," Youn says. "Unfortunately, the particle size is too large to be absorbed through the skin's surface in most creams, so it basically sits on the surface as a moisturizer." As for antioxidants and alpha hydroxy acids, Christman says it's all mostly hype. "A lot of things have been considered theoretically beneficial but not necessarily proven scientifically in really controlled studies, so we don't have good evidence," she says. "I don't think there's gonna be a magic bullet. I want people to use the things we know actually really work."
3. Quit smoking.
Not that you needed any more reasons to toss the cigarettes, but experts agree that smoking is guaranteed to add years to your face (and cut years off your life). "Smoking is huge — it's one of the worst things you can do for your skin and your health overall," Christman says. "It causes acne and really bad wrinkles — it's just terrible." Youn agrees, noting that smoking constricts blood vessels, causing your skin to lose its youthful vibrance, making it look dull, flat, and more wrinkled.
One study published in the Journal of the American Society of Plastic Surgeons presented the photos of 79 pairs of twins to a panel of judges, dividing the images into two categories: 1) 45 sets in which one twin smoked and the other didn't, and 2) All smokers, but one twin in each set smoked at least five years longer than the other. In the case of the first group, the judges said the smoking twin appeared older 57 percent of the time, and for the second set, the longer-smoking twin looked older more than 63 percent of the time, meaning the aging differences could set in after just five years.
Melissa Peter, 38, smoked for years before kicking the habit in 2003. "I'm constantly told, 'you do not look 38, which of course I love hearing," the Indiana resident says. "I have hardly any wrinkles, but friends of mine who continued to smoke look pretty rough these days." Ready to quit? You can break the habit with these simple steps.
The One Medical blog is published by One Medical, a national, modern primary care practice pairing 24/7 virtual care services with inviting and convenient in-person care at over 100 locations across the U.S. One Medical is on a mission to transform health care for all through a human-centered, technology-powered approach to caring for people at every stage of life.
Any general advice posted on our blog, website, or app is for informational purposes only and is not intended to replace or substitute for any medical or other advice. 1Life Healthcare, Inc. and the One Medical entities make no representations or warranties and expressly disclaim any and all liability concerning any treatment, action by, or effect on any person following the general information offered or provided within or through the blog, website, or app. If you have specific concerns or a situation arises in which you require medical advice, you should consult with an appropriately trained and qualified medical services provider.