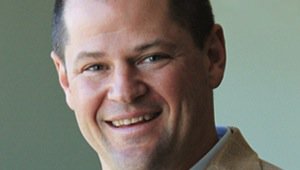 As the leading provider of benefits and insurance consulting in California, Sequoia Benefits prides itself on staying ahead of the trends and helping clients take advantage of new opportunities. So when Sequoia's founder and CEO Greg Golub heard employees raving about the One Medical primary care experience, he knew he had to check it out for himself.
"We initially looked into One Medical because of how passionately our team members felt about the company–it's rare for a health care company to inspire such an emotional response," said Golub. "We soon discovered that One Medical was not only offering a very different kind of health care experience, but it was also filling a major gap for companies whose employees need access to high-quality, convenient primary care. We were enthusiastic about the idea of being able to offer the One Medical service to our clients."
After engaging in February of 2014, One Medical became part of the Sequoia Tech Marketplace, Sequoia's carefully vetted portfolio of benefits, insurance, and wellness products offered to clients participating in its Sequoia Tech program. According to Golub, response to One Medical has been "super positive," with a number of clients signing on with One Medical within the first few months of the partnership.
"Our clients are looking to differentiate themselves in a highly competitive hiring environment–One Medical is a premium employee benefit at a very affordable price," said Golub. "In addition to One Medical's high quality of care, the convenience of the service is a huge plus for employees. It's easy to make an appointment, there's no waiting around and they can get in and out of the doctor's office with minimal hassle."
It also ties in with the current trend of companies contracting directly with providers for care. "We're seeing a lot of clients who hadn't necessarily budgeted for concierge-level care realize that it makes sense to work directly with a high-quality provider to make sure their team has the right access to care," added Golub. It's not just Sequoia clients who benefit; Golub made sure to also extend One Medical memberships to his own employees, noting that "we have a wide range of employees across many different demographics, and One Medical is able to meet all of their needs."
In fact, Golub himself is now among One Medical's biggest fans. "I found a great doctor in One Medical's Burlingame office who has been extremely responsive, proactive and thoughtful about my health, really going beyond just treating the momentary issue," said Golub. "The nice thing is that I didn't have to completely change my doctor – I'm continuing to maintain care at PAMF, but I can get in to see my One Medical doctor whenever I need to, I can email with him and I can use the app to make appointments and request prescription refills. And it's all covered by the insurance we provide."
With flu season approaching, the value of One Medical really hits home for Golub. "It can be really tough on teams when sickness starts working its way through the office – then it's not just one team member spending an hour waiting to see a doctor, it's dozens," said Golub. "It feels good knowing that the Sequoia team can get the care they need at One Medical and get back to their lives."
Interested in One Medical for your company? Learn more about our enterprise services and our convenient locations in Boston, Chicago, Los Angeles, New York, Phoenix, the San Francisco Bay Area, Seattle, and Washington, DC.
The One Medical blog is published by One Medical, a national, modern primary care practice pairing 24/7 virtual care services with inviting and convenient in-person care at over 100 locations across the U.S. One Medical is on a mission to transform health care for all through a human-centered, technology-powered approach to caring for people at every stage of life.
Any general advice posted on our blog, website, or app is for informational purposes only and is not intended to replace or substitute for any medical or other advice. 1Life Healthcare, Inc. and the One Medical entities make no representations or warranties and expressly disclaim any and all liability concerning any treatment, action by, or effect on any person following the general information offered or provided within or through the blog, website, or app. If you have specific concerns or a situation arises in which you require medical advice, you should consult with an appropriately trained and qualified medical services provider.