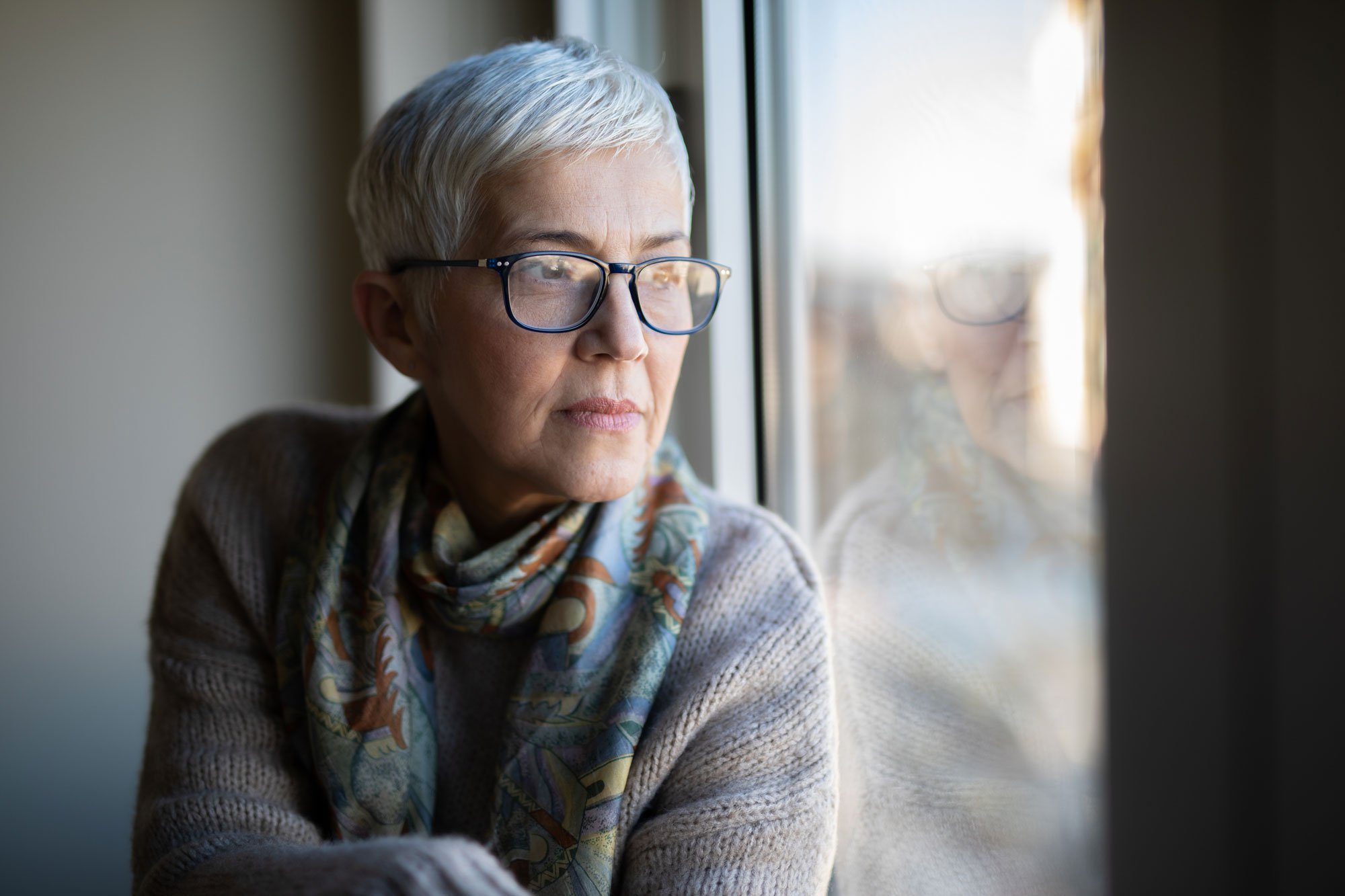 Updated August 3, 2021.

As health authorities look to contain the spread of COVID-19, quarantine and isolation remain central tools to controlling and ending the pandemic. And if you're a parent or caretaker of elderly parents, you might find yourself feeling overwhelmed just at the thought of these measures. While these words may trigger sci-fi images of hazmat suits or cushioned solitary cells, the reality is far less terrifying. Here's what you need to know if you or someone you know has been told to quarantine.
What's the difference between quarantine and isolation?
Quarantines are meant to prevent people without symptoms who may have been exposed to a contagious disease from infecting others. These individuals are asymptomatic but have either traveled to an area with an active outbreak of the virus, or have had close contact with a laboratory-confirmed case of COVID-19. Quarantining allows close monitoring for the development of symptoms, if any, while preventing further transmission of the virus. If you haven't been fully vaccinated, the safest way to quarantine is to stay home and avoid contact with others for 14 days.
The CDC also supports a shorter quarantine period that isn't as fully safe as a 14 day period, but significantly lowers the risk of transmission while supporting the need for someone to end quarantine earlier. If you haven't been fully vaccinated, the two alternative approaches the CDC recommends for ending quarantine are:
After 10 days without any symptoms developing
OR
After 7 days, with a negative test result at least 5 days after the exposure
In both cases, you should continue to mask and socially distance as well as carefully monitor for symptoms through the full 14 day period. If you do develop symptoms, you should immediately isolate yourself and contact your healthcare provider.
Once fully vaccinated, you do not need to quarantine if you are exposed to someone with COVID-19. You should, however, be tested 3-5 days after the exposure and wear a mask in public indoor settings or when around those who may be at high risk for severe illness. You may remove the mask after 14 days or upon receiving a negative test result. Be sure to monitor for symptoms and isolate as below if you develop any symptoms of COVID-19.
Isolation, meanwhile, refers to separating those who are already sick from those around them that they might infect. Isolation provides individuals the opportunity to recover from the virus without spreading it to others.

Patients who have symptoms of COVID-19 should isolate until the following (regardless of vaccine status or test result):
At least 10 days have passed since their symptoms first appeared
AND
They have had no fever for at least 24 hours without the use of fever-reducing medication
AND
Other respiratory symptoms have improved
Patients without symptoms who test positive for COVID-19 should isolate until the following:
At least 10 days have passed since they first tested positive assuming they have not developed symptoms within that time
How are these different from social distancing?
Social distancing refers to maintaining a safe physical distance between yourself and other people outside your household. The CDC defines this safe space as at least 6 feet. Unlike with social distancing, those who are quarantined or isolated should stay home and separate themselves from others, even those within their household to the best they can.
What should I do if I've been told to quarantine or isolate?
While it may be scary being told to quarantine or isolate, it's important to keep in mind that the vast majority of people who have contracted COVID-19 thus far have experienced mild symptoms similar to the common cold or flu, and have recovered fully. That being said, the virus can be fatal for those who are considered high-risk. That's why it's very important we take the necessary steps to prevent the virus from spreading. Here's how you can protect yourself and others during your quarantine or isolation:
Limit your out-of-home activity to medical care and do not go into school or work. You should also avoid public transportation, ride-sharing, and taxis. If you need groceries, try using a meal or grocery delivery service where your food can be dropped off right outside your door.
Keep to one room as much as possible if you live with roommates or family members. You should also use a separate bathroom if possible.
If you are sick and must go in public or be around other people, it's important to wear a face mask to prevent spreading the virus. Remember to also put a facemask on before entering the doctor's office or when traveling to and from your doctor's appointments. If you don't have one upon arriving, your provider should provide one for you that you can keep on-hand for transportation home and future use.
In April 2020, two cats in New York became the first household pets in the U.S. to test positive for COVID-19. This is believed to be the result of close contact with infected humans. While there have not been any confirmed reports of pets transmitting COVID-19 to humans, it appears the virus can pass from people to animals. It is recommended that people sick with COVID-19 limit contact with animals until more information is known about the virus. If you must care for a pet while you are sick, make sure to wear a face mask and wash your hands before and after interacting with your pet.
Do not share personal items
To avoid spreading germs, do not share dishes, utensils, towels, or other personal items with other people in your household. Any shared items should be washed thoroughly with soap and water.
Wash your hands often with soap and water for at least 20 seconds, and if soap and water aren't available, use an alcohol-based hand sanitizer.
Clean and disinfect surfaces frequently
Wipe down "high-touch" surfaces like countertops, doorknobs, toilets, phones, and keyboards, using household cleaners and wipes.
Staying active will keep you both mentally and physically healthy during your quarantine. Exercise can help reduce elevated cortisol levels, as well as trigger the release of endorphins, boosting both your mood and immune function. If you are feeling well enough and don't have active symptoms, try at an-home workout to avoid physical contact with others. Even walking up a few flights of stairs, or having a dance party in your room can be helpful.
Stay in contact with friends and family
Research shows that quality time with people you care about can boost your happiness level. If you are quarantined, try to still connect with your friends and family through video chat or phone calls.
If you find your symptoms worsening, contact your primary care provider or reach out to our 24/7 virtual care team. If you are experiencing a medical emergency, please call 911.
If you are not sure whether you are recommended to quarantine or isolate, or when to discontinue your quarantine or isolation, please contact your healthcare provider.
What if I have been vaccinated against COVID-19?
Once fully vaccinated, for the first 3 months afterwards, you do not need to quarantine if you are exposed to someone with COVID-19.
If you are not sure whether you are recommended to quarantine or isolate, or when to discontinue your quarantine or isolation, please contact your healthcare provider.
The One Medical blog is published by One Medical, an innovative primary care practice with offices in Atlanta, Boston, Chicago, Los Angeles, New York, Orange County,Phoenix, Portland, San Diego, the San Francisco Bay Area, Seattle, and Washington, DC.
Any general advice posted on our blog, website, or app is for informational purposes only and is not intended to replace or substitute for any medical or other advice. The One Medical Group entities and 1Life Healthcare, Inc. make no representations or warranties and expressly disclaim any and all liability concerning any treatment, action by, or effect on any person following the general information offered or provided within or through the blog, website, or app. If you have specific concerns or a situation arises in which you require medical advice, you should consult with an appropriately trained and qualified medical services provider.