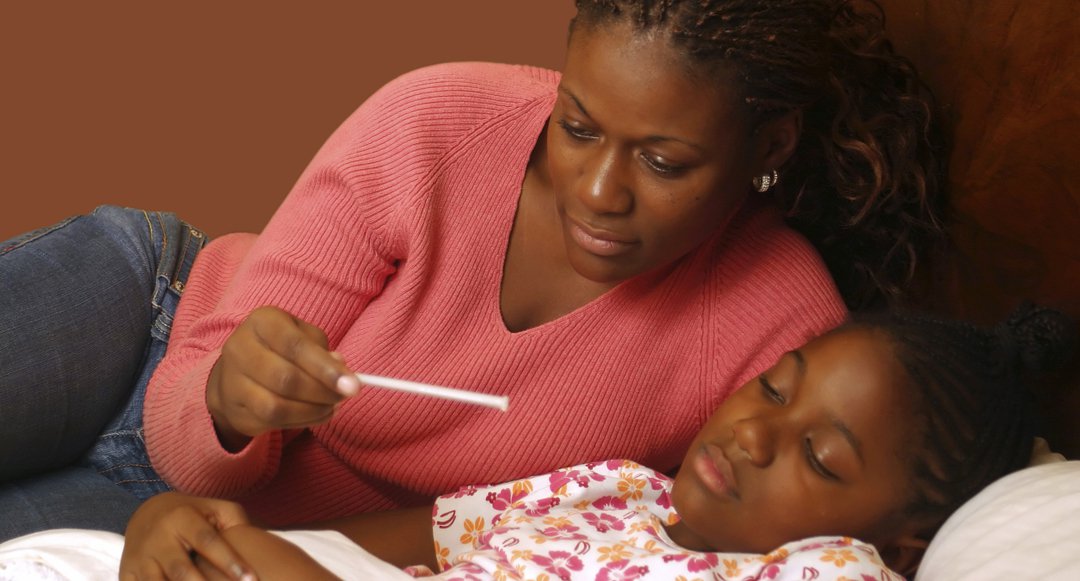 Every little one has tummy trouble now and then, but it can be scary when symptoms turn serious and small children start experiencing frequent bouts of diarrhea and vomiting, seemingly out of nowhere. "Diarrhea and vomiting are some of the top winter complaints for kids," says Penelope Hsu, a pediatrician in our Brooklyn office. In fact, rotavirus is most likely to strike during the months between December and June.
The Symptoms
According to the Centers for Disease Control and Prevention (CDC), rotavirus is the most common cause of diarrhea in infants and children worldwide. In fact, before a vaccine was developed, the majority of U.S. children came down with at least one case of the illness by the time they turned five.
Although it most commonly affects infants and young kids, rotavirus can also strike older children and adults, causing symptoms to appear about two days after exposure to the virus.
According to Hsu, the gastrointestinal symptoms of rotavirus can hit young children really hard. "They will start with vomiting for a couple days and then have diarrhea," she says. "They can get a very high fever, they can be cranky, and they may have diarrhea 20 times a day."
The most common rotavirus symptoms include:
Fever
Vomiting
3-8 days of watery diarrhea
Abdominal pain (less common)
Healthy adults infected with rotavirus may experience more mild versions of these symptoms, or none at all.
One Medical patients in Brooklyn and San Francisco can now take advantage of our pediatric services.
How the Virus Spreads
Rotavirus is a viral infection that's easily spread among young kids and can also be passed to family members or anyone else in close contact.
The virus is shed through the stool and has to enter another person's mouth to cause infection. Hasty hand washing paired with kids' tendency to touch their faces a lot can spread the virus to objects like toys, or through food, water, or even hands. Although infected kids shed the most germs when they're sick and during the first three days after recovery, they can actually spread the virus before and after experiencing the hallmark symptom of diarrhea.
How to Prevent Rotavirus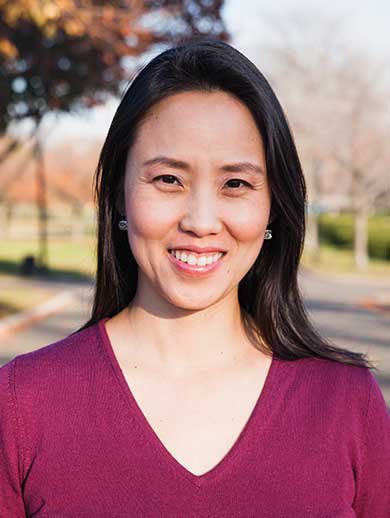 While good hygiene is essential to controlling the spread of rotavirus, vaccines are the best way to prevent the illness. The two available vaccines are considered highly effective (between 85 and 98 percent) in preventing rotavirus in infants and young kids, although they won't prevent diarrhea or vomiting caused by other viruses.
"Giving your baby the rotavirus immunization is an important way to protect your little one from this illness," says Yasmin Nibbe, a San Francisco pediatrician. "Of all of the childhood vaccines that we give, it's one of the easiest for the baby to get: all the baby has to do is drink a few drops of the vaccine. It's not a needle shot — big bonus!"
Nibbe's Laurel Heights pediatrics colleague Sara Huberman agrees: "Rotavirus vaccination is very important for babies as the virus causes such a large amount of watery diarrhea, many babies are unable to keep themselves hydrated via their normal feeds," she says. "It is quite common that a baby with rotavirus needs to stay in the hospital to receive hydration through an IV. Preventing this virus with vaccination is key to keeping babies happy, healthy, and at home with their parents."
Get to know One Medical family care doctor Sara Huberman, MD
The CDC recommends routine vaccination of infants with either of the two available oral vaccines:
RotaTeq (RV5), given in 3 doses at 2 months, 4 months, and 6 months; or
Rotarix (RV1), given in 2 doses at 2 months and 4 months.
How to Treat Rotavirus
Symptoms can last anywhere from five to seven days and the results are unpleasant for the whole house. "It's a long time to have really smelly poop in your house," she says. "But it has to run its course. It's a viral illness so there's no antibiotic that makes it go away. For most viruses, it's supportive care."
Parents' main job is to keep the sick child comfortable and hydrated. While over-the-counter solutions can be helpful for mild rehydration, easy does it. "Don't give them a huge bottle full of Pedialyte because they'll chug it all and throw it up back at you," she says. Instead, Hsu advises giving children small sips of the solution: about two teaspoons at a time depending on age.
The major gastrointestinal symptoms should subside with time, but if there's any reason to suspect that dehydration is occurring, seek proper care immediately. "The key is to keep an eye on the baby's activity level and keep an eye on their tears," Hsu says. "If there are no tears and they're very lethargic, they could be dehydrated and they need to be seen or plugged into an IV."
While rotavirus is common and will run its course within about a week, it can severely deplete a young child of liquids. "They are losing so much fluid so if you're not careful, they can get dehydrated," she says.
Some of the major symptoms of dehydration include:
Decreased urination
Dry mouth and throat
Dizziness upon standing
Unusual sleepiness or fussiness in children and/or crying with few or no tears
No matter what causes it, untreated dehydration can be lethal, so it's important to take the measures below to prevent serious complications.
Hsu recommends managing the additional aches and pains that may accompany rotavirus with age-appropriate doses of acetaminophen if the child is over six months of age. It's also best to stick to clear fluids like apple juice and to avoid thick beverages like orange juice or milk. Once the child can keep solid food down without vomiting, a bland "BRAT" diet (banana, rice, applesauce and toast) generally is easiest on the stomach.
The most important thing is to stay calm and keep a watchful eye on your child's symptoms. If you suspect he or she needs medical attention, contact a health care provider immediately.
The One Medical blog is published by One Medical, a national, modern primary care practice pairing 24/7 virtual care services with inviting and convenient in-person care at over 100 locations across the U.S. One Medical is on a mission to transform health care for all through a human-centered, technology-powered approach to caring for people at every stage of life.
Any general advice posted on our blog, website, or app is for informational purposes only and is not intended to replace or substitute for any medical or other advice. 1Life Healthcare, Inc. and the One Medical entities make no representations or warranties and expressly disclaim any and all liability concerning any treatment, action by, or effect on any person following the general information offered or provided within or through the blog, website, or app. If you have specific concerns or a situation arises in which you require medical advice, you should consult with an appropriately trained and qualified medical services provider.