Home
Blog
Healthy Living
This Primary Care Week, providers share what members are surprised to find out we can do!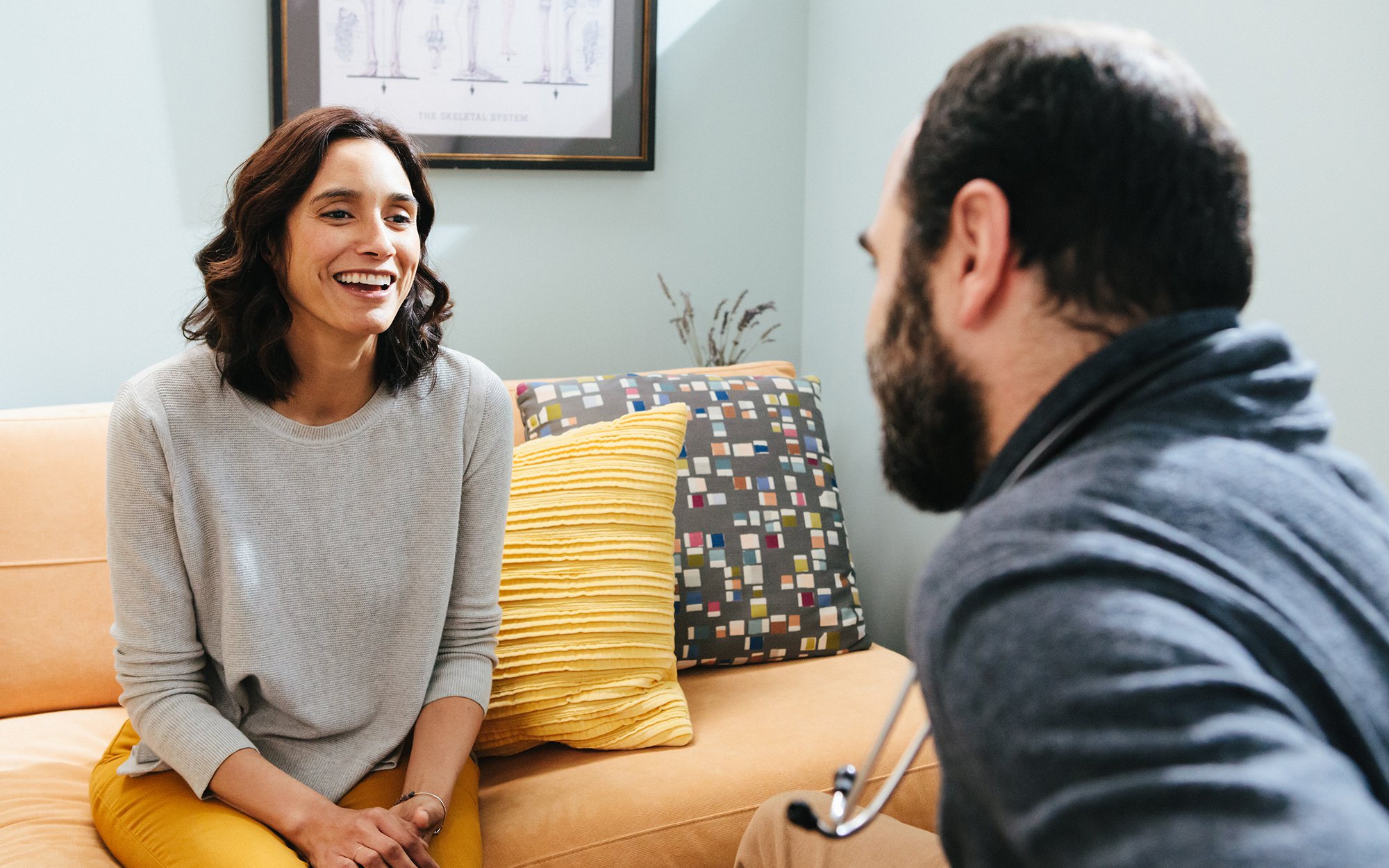 From sports medicine to women's health services to mental health – primary care truly touches on every aspect of life. This Primary Care Week, we took a closer look at what makes our practice unique by asking our providers what members are most surprised to find out we can do.
Sashil Kapur, MD on Sports Medicine
"As a primary care sports medicine doctor, having the ability to take care of my patients' musculoskeletal health, like knee pain or a shoulder injury, is paramount. Many of the visits we see in primary care are musculoskeletal concerns, and being able to provide high quality sports medicine care without the need to refer to a specialist delights my patients and gets them the care they deserve faster – and back to doing the activities they enjoy quicker."
Natasha Bhuyan, MD on Women's Health
"As a primary care provider, I can care for a range of women's health needs which is often surprising to patients. Many believe that they need to see a gynecologist, but I am actually able to perform their pap test for cervical cancer screening at their annual wellness visits!
Even more, I am able to help patients find the best birth control option for their needs – and prescribe whichever they choose. If patients want an IUD or implant, we are able to perform this procedure right in the comfort of our office. We can also offer counseling for those trying to get pregnant and options for patients who are going through menopause.
Our One Medical members love getting all these services from their PCP - not only because it's convenient, but because they are able to navigate these tricky health areas with someone they know and trust."
Sara Whitmore, NP on Women's Health
"Many women believe they need both a gynecologist and a primary care provider to 'keep up' with all of their health care. Women are often relieved when I tell them that I can help them with all their health needs - pap test, vaginal infections, birth control, IUD removals — even preconception counseling and early prenatal care. Having your care all in one place is easier and often better for your health."
Mike Richardson, MD on Mental Health
"I frequently encounter people who are surprised that I can treat their depression and anxiety. Mental health is one of the most frequent health concerns that I encounter as a family physician. Mental health's powerful influence on overall wellness often make it my primary focus before I can help my patients address any other health concerns.
People suffering from mental health can often feel isolated and alone, but it's so common that one in every three patients at One Medical have been diagnosed with a mental health condition. As a family physician, I can take care of 80% of the people with depression and anxiety, ranging from starting an antidepressant medication or simply having a counseling session on how to manage stress.
For more severe symptoms, I connect my patients to a mental health specialist while I continue to work with them on their health goals. When you or a loved one is suffering from a mental health condition, your primary care provider can be your go-to for all your health needs and will help you on your path to a happier and healthier you."
If you have any questions or concerns about anything, ask us! We're happy to talk through whatever is on your mind. Get answers today and book an appointment.
The One Medical blog is published by One Medical, a national, modern primary care practice pairing 24/7 virtual care services with inviting and convenient in-person care at over 100 locations across the U.S. One Medical is on a mission to transform health care for all through a human-centered, technology-powered approach to caring for people at every stage of life.
Any general advice posted on our blog, website, or app is for informational purposes only and is not intended to replace or substitute for any medical or other advice. 1Life Healthcare, Inc. and the One Medical entities make no representations or warranties and expressly disclaim any and all liability concerning any treatment, action by, or effect on any person following the general information offered or provided within or through the blog, website, or app. If you have specific concerns or a situation arises in which you require medical advice, you should consult with an appropriately trained and qualified medical services provider.