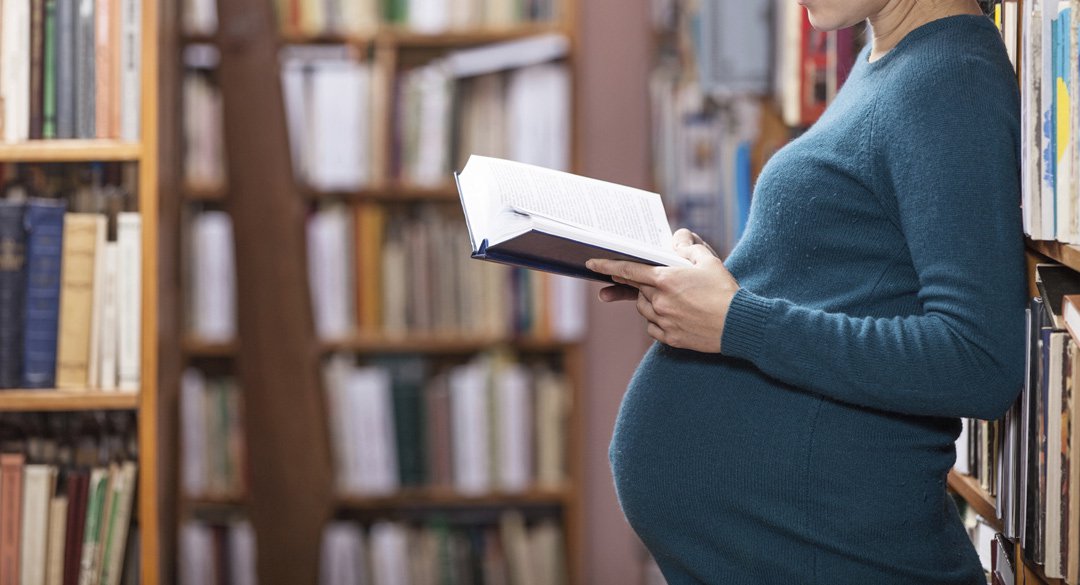 Wondering which pregnancy guides to add to your Amazon cart? The books on this list will empower you with evidence-based information that helps you weigh your options. Here are a few favorites from One Medical providers.
Our Bodies, Ourselves: Pregnancy & Birth
by The Boston Women's Health Book Collective
"This is a great pregnancy 101 book," says Bernadette Donovan, ANP. "It arms women with the information and resources needed to feel confident and make informed decisions—in a very digestible way." Like the original "Our Bodies, Ourselves," regarded as the "bible" of women's health information, this pregnancy-specific guide has a reassuring tone with personal narratives from women that help "normalize everyday pregnancy worries," says Donovan. The guide also covers difficult topics like intimate partner violence, pregnancy loss, and terminating due to fetal anomaly. It aims at inclusivity, including substantial information pertinent to single parents, same-sex couples, women living with HIV, and more.
Best for: First-time parents looking for the basics and those looking for a woman-centered, inclusive approach to pregnancy.
Pregnancy, Childbirth, and the Newborn: The Complete Guide (4th Edition)
by Penny Simkin et al.
Even-handed, reassuring, and extensive in its scope, this volume covers pregnancy, birth, and the postpartum period with considerable detail. Although it's a comprehensive guide to your entire pregnancy, "Pregnancy, Childbirth, and the Newborn" puts added emphasis on helping you prepare for birth. Large sections are devoted to coping with childbirth pain with information on natural methods of pain relief as well as pain medication options. It also contains detailed information about doulas and how to develop a birth plan.
Best for: Couples looking for thorough birth preparation advice as well as pregnancy information. It's especially useful for couples who want to learn more about laboring without pain medication.
Mayo Clinic Guide to a Healthy Pregnancy: From Doctors Who Are Parents, Too!
Comprehensive and well-organized, the "Mayo Clinic Guide" should answer every question and then some. Written by two OB/GYNs from the acclaimed Mayo Clinic, the book includes a week-by-week description of how your fetus is developing. Particularly useful are its "decision guides," which help parents-to-be make decisions about topics that range from traveling during pregnancy to choosing a pediatrician to circumcision. Less focused on helping couples prepare emotionally for birth, the style is direct and "a bit dry," says Jesahel Alarcon, FNP, "but it's a great choice if you're looking for an all-inclusive guide or answers to specific questions."
Best for: Couples looking for straightforward, comprehensive pregnancy information.
Expecting Better: Why the Conventional Pregnancy Wisdom Is Wrong—and What You Really Need to Know
by Emily Oster
Expecting Better is not your traditional pregnancy book. When economist Emily Oster became pregnant, she was surprised by all the rules—skip sushi, coffee, alcohol, hot tubs—and even more by the lack of explanation behind them. To get better answers, Oster put her economics training to use and examined the original research. In "Expecting Better," Oster lays out the evidence as she sees it on everything from alcohol use to prenatal testing to cleaning your cat's litterbox, some of which counters conventional wisdom. The book has stirred up its share of controversy (as we explore in Drinking in Pregnancy) but it provides great lessons in decision-making. "I love Oster's evidence-based approach," Alarcon says. "I may not agree with every conclusion she draws, but I encourage my patients to check out the book. The way she teaches women to examine the data and use it to make informed decisions is very important."
Best for: Couples who want to take an active role in decision-making throughout pregnancy and birth.
What to Expect When You're Expecting, 4th Edition
by Heidi Murkoff and Sharon Mazel
By far the most popular book on the market, "What to Expect When You're Expecting" has helped generations of parents navigate pregnancy and birth. With loads of comprehensive information and hundreds of tips on how to tackle pregnancy aches and pains, there is little you can't find in this book.
It's worth noting that "What to Expect" focuses on the challenges of pregnancy. Sections like What You May Be Concerned About and the emphasis on risks and medical complications may spark more fear than reassurance.
Best for: Women looking for a particularly detailed compendium of pregnancy information. Don't be afraid to put it down in favor of a more empowering take on pregnancy.
The One Medical blog is published by One Medical, a national, modern primary care practice pairing 24/7 virtual care services with inviting and convenient in-person care at over 100 locations across the U.S. One Medical is on a mission to transform health care for all through a human-centered, technology-powered approach to caring for people at every stage of life.
Any general advice posted on our blog, website, or app is for informational purposes only and is not intended to replace or substitute for any medical or other advice. 1Life Healthcare, Inc. and the One Medical entities make no representations or warranties and expressly disclaim any and all liability concerning any treatment, action by, or effect on any person following the general information offered or provided within or through the blog, website, or app. If you have specific concerns or a situation arises in which you require medical advice, you should consult with an appropriately trained and qualified medical services provider.