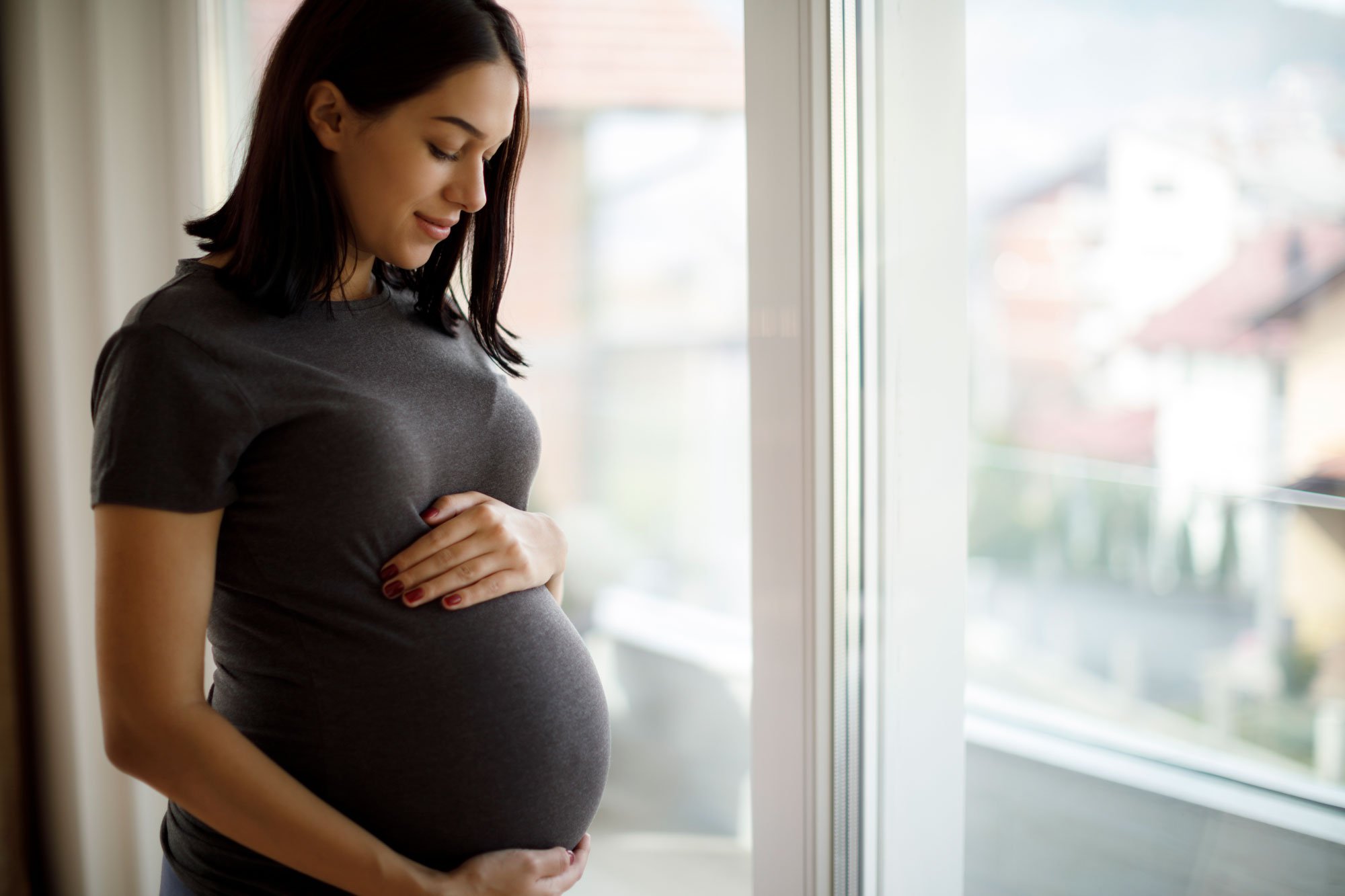 If you are pregnant or trying to conceive, deciding whether or not to get a COVID-19 vaccine may seem daunting. The current vaccines have been in use for a short time, and we are still acquiring the safety data that we rely on for other vaccines, such as those for the flu or measles. At One Medical, we are here to help you make this important decision and feel confident about your choice. Let's take a look at the pros and cons of each option.
Pro: Why pregnant people should consider getting vaccinated
There are two main reasons to choose to be vaccinated: protection from the coronavirus, and the existing safety data.
Initially, we did not have enough data to know if pregnancy increased the risk of severe illness from COVID-19. One of the best ways to reduce the risk of severe illness or lasting complications from COVID-19 is to get vaccinated. Vaccination with either the Pfizer/BioNTech or Moderna vaccines reduces the risk of illness by 94-95% - extremely effective for any vaccine. Experts agree that the effectiveness of the COVID-19 vaccines is likely the same whether you are pregnant or not. By comparison, the measles vaccine is 93% effective after one shot and 97% effective after two shots, and the 2019/20 flu shot was thought to be about 45% effective.
In November 2020, a major study on COVID-infected people found increased risk for COVID-related severe illness during pregnancy, including admission to an ICU, mechanical ventilation, and death. In this study, the risk of severe complications for pregnant people was more than doubled, approximately 10 in 1000 versus 4 in 1000 for those who were not pregnant. This suggests a clear connection between pregnancy and an increased risk for severe illness. A number of earlier, smaller studies also support this conclusion.
Further, pregnant animals have been included in vaccine studies and no harm from the vaccination was observed in either the pregnant animal or her offspring. Finally, of the handful of people included in the initial COVID-19 vaccine studies who became pregnant, none experienced adverse outcomes. At this time, additional COVID-19 vaccine studies on pregnant people are underway.
Con: Why pregnant people might not want to get vaccinated
It's understandable to be cautious when deciding to get a new vaccine. Although no evidence so far suggests the vaccine is dangerous if you are pregnant, there aren't enough studies published yet to officially confirm the safety and effectiveness in pregnancy, like those we have for the flu shot and other recommended vaccines. We will continue to learn more in the coming months from the COVID-19 vaccine studies that are happening now, and from pregnant people who are currently being vaccinated in the US and other countries.
Of the potential side effects after receiving the COVID-19 vaccine, there are reports of approximately 1:100 people developing a fever for a day or two. Very rarely, a high untreated fever due to any cause during the first trimester of pregnancy could cause fetal abnormalities or miscarriage. The CDC recommends using acetaminophen (Tylenol) during pregnancy to control fever. If you are worried about this rare potential risk you can opt to plan your COVID-19 vaccination for after the 12th week of your pregnancy.
What do the experts say about getting vaccinated if you are pregnant?
The American College of Obstetrics and Gynecology and the Society for Maternal-Fetal Medicine, both expert organizations who set national health care guidelines, as well as reproductive health clinical leaders at One Medical, recommend people who are pregnant be offered COVID-19 vaccination.
What do the experts say about getting vaccinated if you are not pregnant but are trying to conceive?
The American College of Obstetrics and Gynecology as well as reproductive health clinical leaders at One Medical strongly encourage vaccination for COVID-19 for individuals that are not pregnant and also recommend COVID-19 vaccination for individuals who are actively trying to become pregnant or are thinking about becoming pregnant.
If you have more questions about how to make your decision, discussing the COVID-19 vaccine with a trusted healthcare provider is a great step.
The One Medical blog is published by One Medical, an innovative primary care practice with offices in Atlanta, Boston, Chicago, Los Angeles, New York, Orange County,Phoenix, Portland, San Diego, the San Francisco Bay Area, Seattle, and Washington, DC.
Any general advice posted on our blog, website, or app is for informational purposes only and is not intended to replace or substitute for any medical or other advice. The One Medical Group entities and 1Life Healthcare, Inc. make no representations or warranties and expressly disclaim any and all liability concerning any treatment, action by, or effect on any person following the general information offered or provided within or through the blog, website, or app. If you have specific concerns or a situation arises in which you require medical advice, you should consult with an appropriately trained and qualified medical services provider.