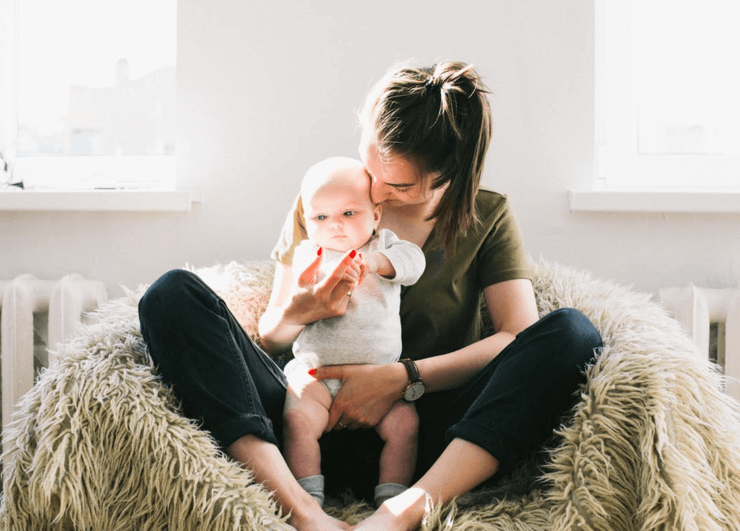 While having a baby is a joyous occasion, it's no secret that after carrying a child for nine months and then giving birth, not all women are ready to just jump back into sex. Many women's confidence levels are negatively affected due to their postpartum bodies, leaving them with little to no desire for intimacy. However, with a little determination, you can bring sexy back and be the confident woman you that you are!
Stop comparing yourself
Like anything in life, everyone has a different story and unique experience so you won't increase your self-esteem if you compare yourself to others. The lives you see people leading don't necessarily depict what's truly going on inside their four walls so don't be so quick to get down on yourself. Our struggles are what shape us and without them, the progress we make wouldn't mean as much.
When it comes to confidence in the bedroom, start small and work your way up. When it comes to intimacy, there is no right or wrong way. The important thing is, you can build up to a place where you're comfortable again - even if that means starting with a kiss. It is crucial your partner also respects your feelings and is supportive of you in the rebuilding of your confidence. Honesty really is a key virtue you should share with your partner.
Be honest with your partner
It's important to be open about the way you're feeling, especially with your partner. If your lack of confidence is affecting your sex life and you haven't shared that with your partner, they may be under the impression they're to blame. Opening up to them will also help you to work through this together. You may not realize this, but talking about sex will also provide you with clarity. Once you've discussed your feelings, you may experience a sense of relief which, in turn, can help to restore your sexual confidence postpartum.
Be vocal
Right in line with being honest, being vocal about what you want is also a great way to gain back your confidence. If you ask something and your partner listens, you will feel empowered and much more confident! The more you practice being vocal, the more confidence you'll gain in the intimacy department. Don't be afraid to speak up. Your postpartum body may lead you to discover things you were never aware of before, especially in the bedroom!
Treat yourself
You've got to take the time out of the day to treat yourself every once in a while, and this is especially true after a baby. There are countless ways to pamper yourself after having a baby and the result can have a positive impact on your rejuvenated sexuality. Everyone's body is a work in progress and you can get where you want to be with a healthy diet and exercise routine.
If you are looking to try something new, a sex toy may help to restore some of your libido and allow you to enjoy intimacy again. Recently, the FDA approved a medication for women called Addyi to treat hypoactive sexual disorder. Although the effectiveness of this mediation varies and side effects can occur, it, along with with sex therapy and couples counseling, are tools one may consider when dealing with persistent low libido.
Getting back into the groove after a baby can be tough. Regaining the confidence to get dive into intimacy with your postpartum body takes time and patience. If you feel like you don't know where to start, you should schedule time to talk to your doctor. Intimacy should be something both you and your partner celebrate together - even after the baby comes!
The One Medical blog is published by One Medical, a national, modern primary care practice pairing 24/7 virtual care services with inviting and convenient in-person care at over 100 locations across the U.S. One Medical is on a mission to transform health care for all through a human-centered, technology-powered approach to caring for people at every stage of life.
Any general advice posted on our blog, website, or app is for informational purposes only and is not intended to replace or substitute for any medical or other advice. 1Life Healthcare, Inc. and the One Medical entities make no representations or warranties and expressly disclaim any and all liability concerning any treatment, action by, or effect on any person following the general information offered or provided within or through the blog, website, or app. If you have specific concerns or a situation arises in which you require medical advice, you should consult with an appropriately trained and qualified medical services provider.