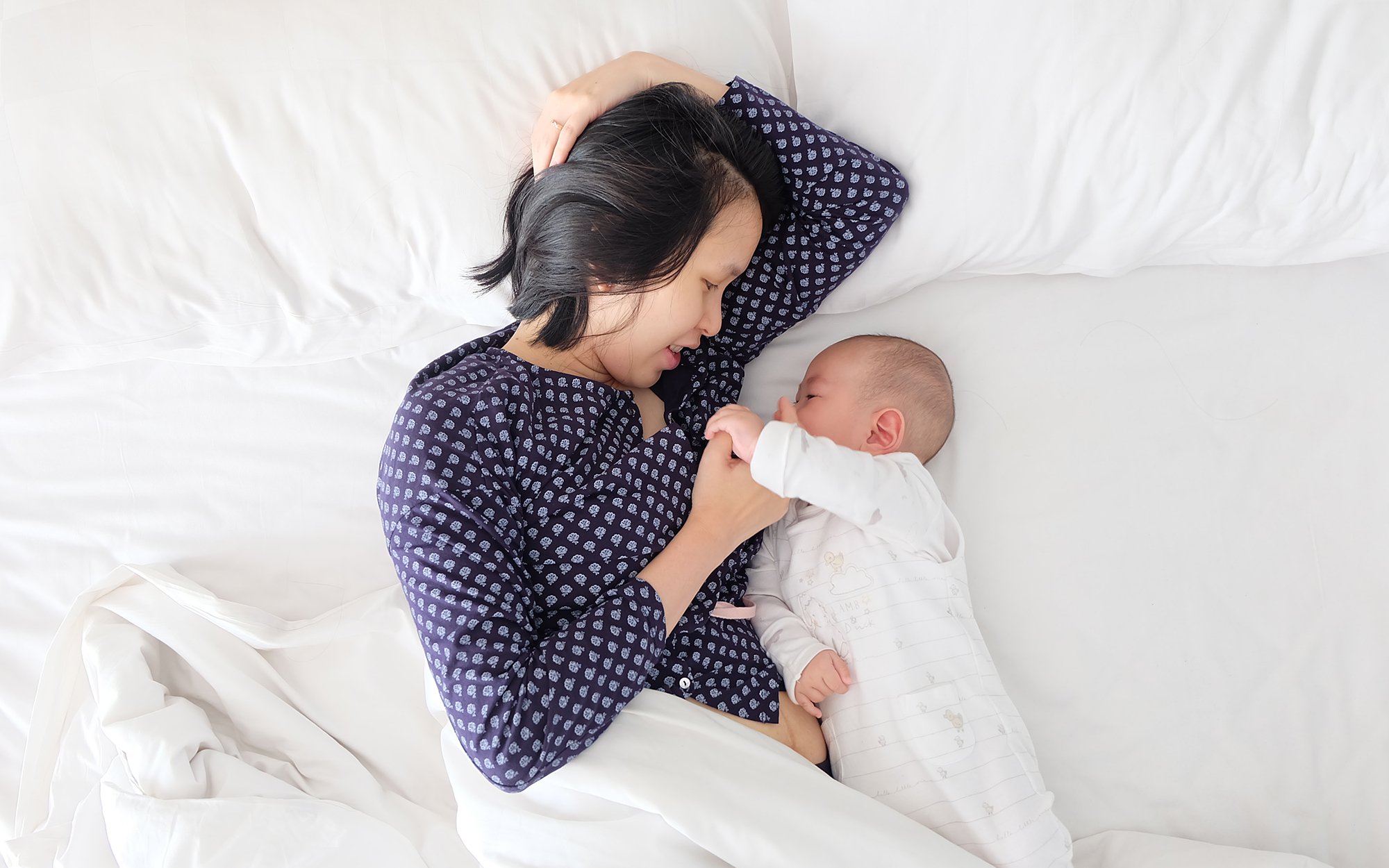 Congratulations, you just had a baby! There is a flurry of adrenaline, excitement, exhaustion, and adoration, and while you may have gotten a lot of attention during your pregnancy (especially in those final months), now everyone is honing in on your beautiful bundle of joy.
For many women, the arduous work and challenges of labor and delivery are swiftly replaced by these emotions, as well as an indescribable explosion of love and affection for their newly born baby/babies — but not everyone shares this experience. For some, labor and delivery are traumatic, and the events can lead to residual challenges and postpartum post-traumatic stress disorder (P-PTSD). Thankfully, screening women (particularly new moms) for postpartum depression (PPD) has gained momentum in recent years; however, there is little attention to or screening for postpartum anxiety (PPA) or P-PTSD.
What causes postpartum post-traumatic stress disorder?
Traumas associated with P-PTSD can be real or perceived, physical or emotional. These include but are not limited to:
the delivery of a premature baby
a baby needing transfer to the NICU following birth
the mother experiencing complications, such as cord prolapse, postpartum hemorrhage, unplanned cesarean section, prolonged labor, and/or a severe tear
a fast labor, during which the mother did not have a chance to process the experience or confirm her birth preferences
an experience that went against the mother's preferred plan
breastfeeding difficulties
It is important to note that not all mothers who experience these traumas also experience PTSD. However, an estimated 3-15% of mothers exhibit signs and symptoms of P-PTSD. In comparison, approximately 11-20% of women are diagnosed with postpartum depression (PPD) and 6.1-27.9% experience postpartum anxiety (PPA) .
Guidelines have recently changed, and it is now recommended that new mothers are seen for postpartum follow up within the first 2-3 weeks following delivery, bumped up from the previous standard six-week postpartum visit. This change can help identify physical or emotional concerns earlier, and if needed, further evaluation or support can be arranged for the mother right away.
How do I know if I have experienced postpartum PTSD?
Symptoms of postpartum PTSD for which to monitor include:
insomnia
recurrent nightmares or flashbacks
panic attacks
irritability
aggression
being easily startled
avoiding the baby
avoiding anything related to the birth
detachment from relationships
Without treatment, the mother is more likely to isolate, be at increased risk for depression, less likely to breastfeed, more likely to experience sexual dysfunction, and less likely to become pregnant again.
What can I do to treat my P-PTSD?
Once P-PTSD is identified, it is crucial for the mother to know she is not alone, and that help is available. Treatment options include:
Psychotherapy
Medication (similar to what would be prescribed for PPD and PPA)
Complementary and Alternative Medicine. Such as acupuncture, craniosacral therapy, reiki and more
Can the non-delivering parent also experience P-PTSD?
Of note, partners and fathers of the baby can also experience P-PTSD. Dr. Emily Cook, a marriage and family therapist quoted in PsychiatryAdvisor.com , notes "Therapy definitely provides relief and healing. Involving the father in treatment through couples therapy is a powerful part of the work. We tell and retell the birth story, going back in memory by honoring the intensity of experience and reframing positive elements and going forward to the present by paying attention to all the ways the trauma is impacting their bodies, minds, emotions, expectations, and interactions."
The immediate postpartum period, otherwise known as the fourth trimester, can be filled with the highest of highs and the lowest of lows. The physical, emotional, and mental stress on the mother is challenging in itself, with that stress only compounded when she is also affected by PPD, PPA, or P-PTSD. It is essential for the mother to be surrounded by loving, supportive people, to get extra help with the baby whenever possible, and to give herself the time and space to recover.
The Postpartum Support International organization offers a help line for support and resources, reachable by phone 800-944-4773 or by text 503-894-9453. If you have any questions or concerns about postpartum PTSD or postpartum anxiety, have a conversation with your doctor today.
Additional Reading and Resources:
http://www.solaceformothers.org/
https://www.birthtraumaassociation.org.uk/#
References:
The One Medical blog is published by One Medical, a national, modern primary care practice pairing 24/7 virtual care services with inviting and convenient in-person care at over 100 locations across the U.S. One Medical is on a mission to transform health care for all through a human-centered, technology-powered approach to caring for people at every stage of life.
Any general advice posted on our blog, website, or app is for informational purposes only and is not intended to replace or substitute for any medical or other advice. 1Life Healthcare, Inc. and the One Medical entities make no representations or warranties and expressly disclaim any and all liability concerning any treatment, action by, or effect on any person following the general information offered or provided within or through the blog, website, or app. If you have specific concerns or a situation arises in which you require medical advice, you should consult with an appropriately trained and qualified medical services provider.