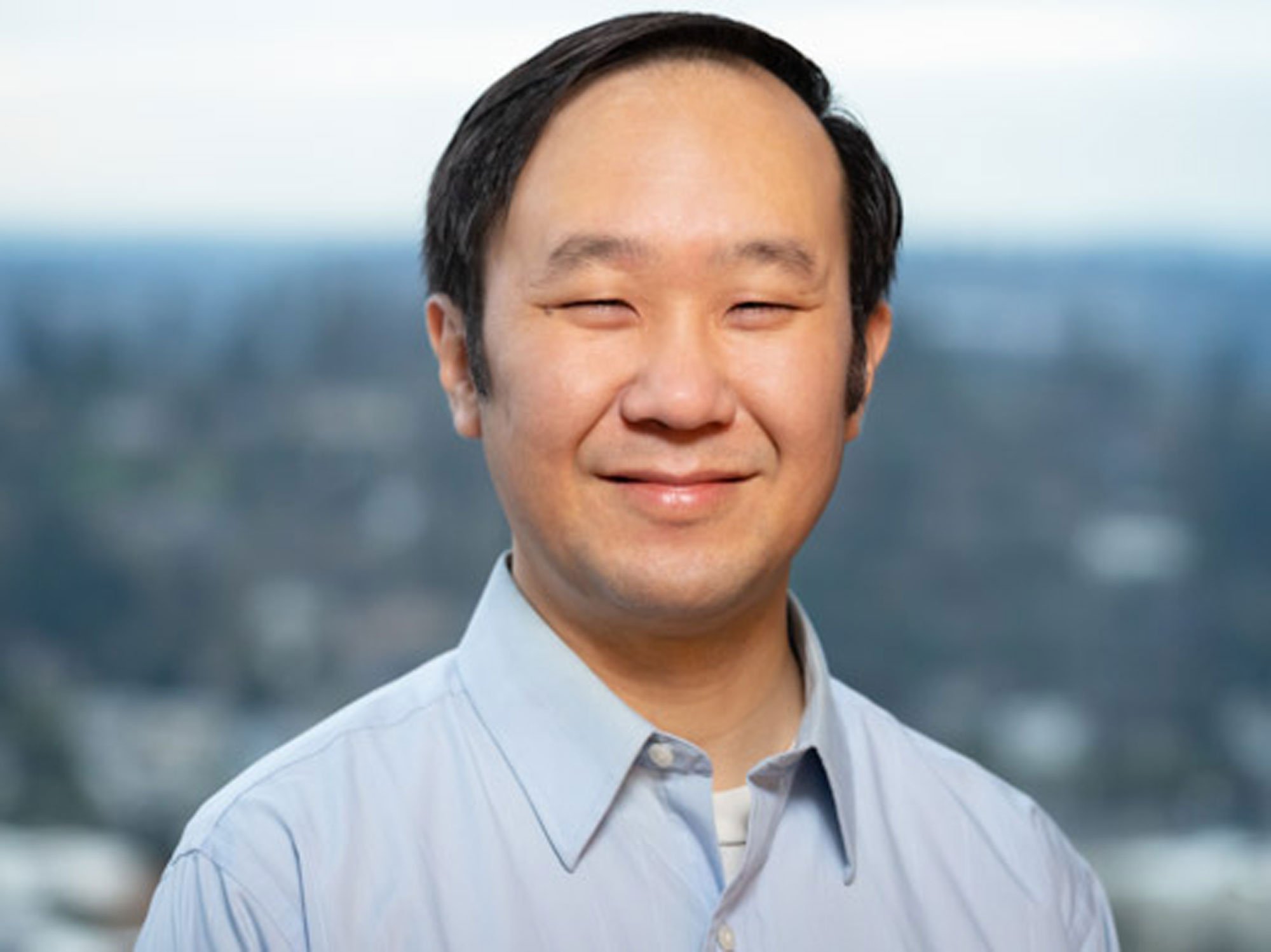 From its rivers and parks to its bridges and bicycle paths, we couldn't be more excited to be in Portland! To get the inside scoop, we talked to our newest District Medical Director Michael Chen, MD all about his practice and what he loves about Portland.
What brought you to One Medical?
Chen: "Early on in my medical career, I knew that traditional primary care practices often led providers down a quick road to burnout. I unintentionally started my medical practice as a solo physician in a brand new city – which just so happened to be Portland. As a "micro" practice, I developed trusted relationships with my patients by spending more time with them while keeping my operational overhead low, I learned that it was possible to deliver higher quality and lower cost care for my patients. It was a very humble learning experience trying to understand the business of medicine, being as efficient as possible with the technology that was available, learning the inner workings of health insurance, and all experience the pitfalls that go with it. For several years, I took notice of One Medical as an innovator in primary care and when they announced their opening in the Portland area, I was given the opportunity to join the team! Since joining, I feel I have returned full circle where I'm allowed to do rewarding primary care by utilizing forward thinking technologies for all the administrative tasks, which allows me as a provider to foster those deep relationships with my patients again."
Why did you choose primary care?
Chen: "In medical school, I realized that I was pretty interested and challenged by a variety of different specialties especially internal medicine, pediatrics, mental health, and women's health. I found that being a family physician afforded me the opportunity to keep that variety in my career. But the biggest reason I chose primary care is my belief that preventive care, especially when it comes to educating healthy lifestyle choices to kids, teens, young adults and parents, makes a huge difference in regards to health outcomes later in life. That is where I find the most joy in the work that I do."
What's your favorite thing about Portland?
Chen: "So many things...the food, the music, the small city blocks, bike-friendly streets, the access to the mountains and the coast within a few hours each way for a quick getaway, and especially that "thing" that makes and keeps Portland weird. I love the ethos of the rugged individual that Portland encourages, the ability to be unique and different without being shamed by it, and the inclusive attitude of the residents who live here. My wife and I moved to Portland in 2003 because the city captured us the moment we saw the lush green landscape of Tom McCall Waterfront Park as we crossed the Burnside Bridge in the middle of a drizzling November day. We somehow knew back then that we were going to set roots here and now, 17 years later, we have made Portland our family's home."
What makes One Medical different from any other practice you've worked for?
Chen: "I was immediately impressed about the positive human-centered culture that One Medical promotes internally, which also shows through externally with the care we deliver to our members. For a primary care physician like me who has experienced burnout at different stages in my career due to our broken health system, this emphasis on positive culture is a breath of fresh air."
What would you be if you weren't a doctor?
Chen: "I would have probably been a musician, sound engineer, or a software coder... or a mix of all three! That was probably another reason I was attracted to Portland because the artistic part of my brain was really drawn by the wealth of artistry here. I did get my rock musician fix though by being in a medical school band for a couple of years singing and playing The Cure, Pearl Jam, The Police, R.E.M. and U2 covers."
Portland is known for its food carts and top notch restaurants. What's your go-to?
Chen: "There are definitely too many food trends and favorite restaurants to count in Portland. The problem is that there are so many good restaurants, you can't go back to the ones you love often enough. New restaurants keep popping up and we can't keep up! I'm definitely in love with ramen right now (my favorite is Marukin on SE Ankeny) and my favorite food cart is Holy Trinity BBQ in Southeast PDX."
Why is One Medical a good fit for Portland?
Chen: "One Medical sets itself apart from other primary care practices, delivering exceptional primary care designed for real life. One Medical brings a new level of virtual care to Portland, offering 24/7 care through video chat and in-app messaging. It's a natural fit for Portland with its forward thinking, rugged individualism ethos and the human-centered, inclusive nature of the city and its residents."
The One Medical blog is published by One Medical, a national, modern primary care practice pairing 24/7 virtual care services with inviting and convenient in-person care at over 100 locations across the U.S. One Medical is on a mission to transform health care for all through a human-centered, technology-powered approach to caring for people at every stage of life.
Any general advice posted on our blog, website, or app is for informational purposes only and is not intended to replace or substitute for any medical or other advice. 1Life Healthcare, Inc. and the One Medical entities make no representations or warranties and expressly disclaim any and all liability concerning any treatment, action by, or effect on any person following the general information offered or provided within or through the blog, website, or app. If you have specific concerns or a situation arises in which you require medical advice, you should consult with an appropriately trained and qualified medical services provider.