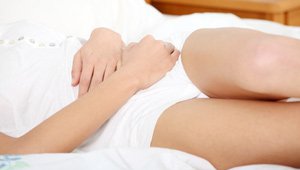 A routine doctor's visit can be stressful, particularly for women, who deal with the added anxiety of undergoing a pelvic exam. But there's good news for women who dread pelvic exams—the American College of Physicians has just released new guidelines recommending against pelvic exams for healthy, low-risk patients.
Why skip the pelvic exam?
The guidelines, published in the "Annals of Internal Medicine," are based on an expert panel's systematic review of studies over the past 68 years. After assessing the evidence, the researchers came to the conclusion that pelvic exams do not lead to any reduction in "morbidity or mortality of any condition." In fact, they caution doctors that conducting the exams on asymptomatic women can "subject patients to unnecessary worry and follow-up" and "cause anxiety, discomfort, pain, and embarrassment, especially in women who have a history of sexual abuse."
"The authors of this important analysis found no data to support the use of screening pelvic exams in asymptomatic women at average risk of ovarian cancer," says One Medical's Malcolm Thaler, MD. "They reported that not a single study has looked at the impact of the bimanual pelvic exam on the morbidity and mortality from ovarian cancer, other gynecologic cancers, and other conditions like pelvic inflammatory disease and endometriosis in this population."
Nixing the exams also means avoiding a hefty price tag — the estimated total annual cost of preventive gynecological exams and associated lab and radiology services in the US is about $2.6 billion. And finally, there's the risk of false positives associated with the exams that can lead to further, unnecessary procedures.
It's your choice.
One Medical's Kyoko Peña-Robles, MD, finds the new recommendations align with her longstanding stance on the issue. "There isn't good evidence that indicates routine pelvic exams improve health outcomes," Peña-Robles says. "The potential downsides of performing the exam — increased anxiety, unnecessary worry, unnecessary discomfort — far outweigh any kind of benefits if there is no clear indication for it. If a patient is experiencing pelvic pain or complains of symptoms, however, I'm likely to do an exam to assist in my evaluation."
In the absence of symptoms, Peña-Robles finds it best to let the patient take control. "I always follow the patient's lead and welcome the discussion," she says. "If a pelvic exam helps alleviate any concerns a patient has or simply just makes her feel better, I'll perform it. I think it's important for providers to always ask the patient what her preference is and to respect her choice either way. In general, from a strictly medical perspective, the routine pelvic exam isn't necessary for asymptomatic women."
How do I stay healthy?
Thaler notes that the guidelines do not address women at an increased risk and women who are symptomatic. "This recommendation also does not change current screening practices for cervical pathology like the Pap test or HPV testing," Thaler says.
Peña-Robles believes the focus should shift from annual pelvic exams to basic check-ups. "The emphasis should really be more on the annual well-woman exam — it's important for women to receive regular check-ups to assess their overall health," she says. "But if they're not experiencing symptoms, the pelvic exam portion is not a necessary part of this exam."
If you're confused, concerned, or just have general questions regarding the pelvic exam and your health, make an appointment and discuss the options with your healthcare provider.
The One Medical blog is published by One Medical, a national, modern primary care practice pairing 24/7 virtual care services with inviting and convenient in-person care at over 100 locations across the U.S. One Medical is on a mission to transform health care for all through a human-centered, technology-powered approach to caring for people at every stage of life.
Any general advice posted on our blog, website, or app is for informational purposes only and is not intended to replace or substitute for any medical or other advice. 1Life Healthcare, Inc. and the One Medical entities make no representations or warranties and expressly disclaim any and all liability concerning any treatment, action by, or effect on any person following the general information offered or provided within or through the blog, website, or app. If you have specific concerns or a situation arises in which you require medical advice, you should consult with an appropriately trained and qualified medical services provider.