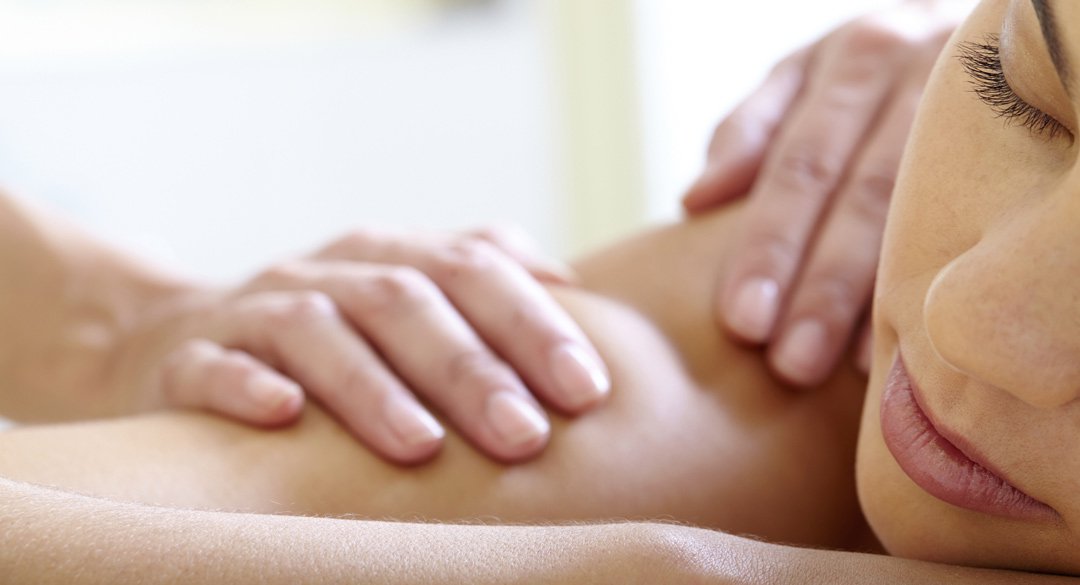 The first few weeks of motherhood are a roller coaster—beautiful one moment and frustrating the next. You may feel emotionally fried from lack of sleep. Plus you're adjusting to changes to your body and experiencing the ups and downs of postpartum hormones, all while caring for your demanding newborn. Getting support and finding ways to relax are important. Here are a few things that can help.
1. Hire a postpartum doula.
Many couples are familiar with birth doulas. Postpartum doulas support women and families after birth. A postpartum doula is a nonmedical professional who is trained to "mother the mother." Postpartum doulas have training in newborn care and breastfeeding and have experience guiding women through the highs and lows of the first few weeks. They're also ready to roll up their sleeves up and tackle cleaning, cooking, laundry, or whatever else you need.
To find a postpartum doula, you can ask your provider for a recommendation or check out databases of certified doulas at DONA International, toLabor, or the Childbirth and Postpartum Professional Association (CAPPA).
2. Hire a night nurse.
A night nurse, also called a baby nurse or even a "night doula," joins you at night to take over nightly feedings so you and your partner get some much-needed sleep. Most night nurses have formal training, holding either a Licensed Vocational Nurse (LVN) or Registered Nurse (RN) degree. If you're going through a rough patch, like a severe bout of colic or breastfeeding struggles, a night nurse's expertise and reassurance may prove invaluable during long nights.
Night nurses tend to be expensive, but many women think they're worth it, either as an occasional splurge or as a routine addition to their support network.
3. Get a massage.
Massage has been shown to reduce stress and relieve pain and muscle tension. Check with your favorite local spa for special rates for new moms. As an added luxury, look for a massage therapist who is willing to come to you. A growing number of apps connect women to in-home wellness services. If you live in New York, San Francisco, LA, or Miami, check out Zeel or the national service Soothe — both offer at-home massage therapists.
4. Get a blowout.
Chances are your hair is the last thing on your to-do list right now. For a fun treat, head to a blowout salon to get your hair washed and blow-dried into the straight, wavy, or "beachy" style of your choice. If you're itching to get out of the house and give giving your self esteem a boost, the $30 to $40 pricetag may be is well worth it.
5. Get a mani-pedi.
If you've forgone manicures during pregnancy, this is a great time to pamper yourself again. Make the most of your time out of the house, and invite a friend to join you. Or enjoy the quiet time alone to catch up on your reading or just relax.
If you live in New York City, LA, or London, you can also try PRIV, an app that will send a nail technician to you. Other services offered include haircuts, blowouts, massage, workouts with a personal trainer, and makeup and spray tan application in your home.
6. Catch up on social time.
Catching up on adult conversation can be rejuvenating. Meet with a friend for a brisk stroller walk or coffee date, or do your nails together and take turns watching the baby. Connecting with a local mothers' group or other parenting organizations can be beneficial. Clubs usually have weekly or monthly meet-ups and are a great way to exchange parenting tips and get support from other new parents.
7. Order food delivery.
Having healthy meals delivered to your home can be lifesaver for new moms. Check out these options that use fresh, locally sourced ingredients in San Francisco and New York.
8. Carve out alone time.
If this is your first baby, you'll be amazed by the level of attention a new baby requires—and your newfound lack of autonomy. Enlist your partner, a family member, or a babysitter to help secure some time just for you. Curling up for half an hour with your favorite book or TV show, going for a solo jog, or sitting by yourself in a café with a cup of coffee is surprisingly rejuvenating.
A Word on Postpartum Blues
It's normal to feel anxious, exhausted, and moody the first few weeks after giving birth. You may find yourself overcome with emotion for no reason or worry about being a good parent. These symptoms are known as postpartum blues and are very normal: About 80 percent of women experience postpartum blues in the weeks following giving birth.
If you're still having these feelings two or three weeks on, check in with your provider, particularly if you have a history of depression. Postpartum depression is different from postpartum blues and can be very serious.
The blues can start in pregnancy, so be on the lookout for signs before delivery as well—and check in with your provider if you're experiencing sadness or anxiety.
Good resources regarding postpartum depression include: Postpartum Support International and Postpartum Progress. For immediate attention, call Postpartum Support international's hotline at 800-944-4773 to speak with professionals who can provide emotional support and referrals to services.
The One Medical blog is published by One Medical, a national, modern primary care practice pairing 24/7 virtual care services with inviting and convenient in-person care at over 100 locations across the U.S. One Medical is on a mission to transform health care for all through a human-centered, technology-powered approach to caring for people at every stage of life.
Any general advice posted on our blog, website, or app is for informational purposes only and is not intended to replace or substitute for any medical or other advice. 1Life Healthcare, Inc. and the One Medical entities make no representations or warranties and expressly disclaim any and all liability concerning any treatment, action by, or effect on any person following the general information offered or provided within or through the blog, website, or app. If you have specific concerns or a situation arises in which you require medical advice, you should consult with an appropriately trained and qualified medical services provider.