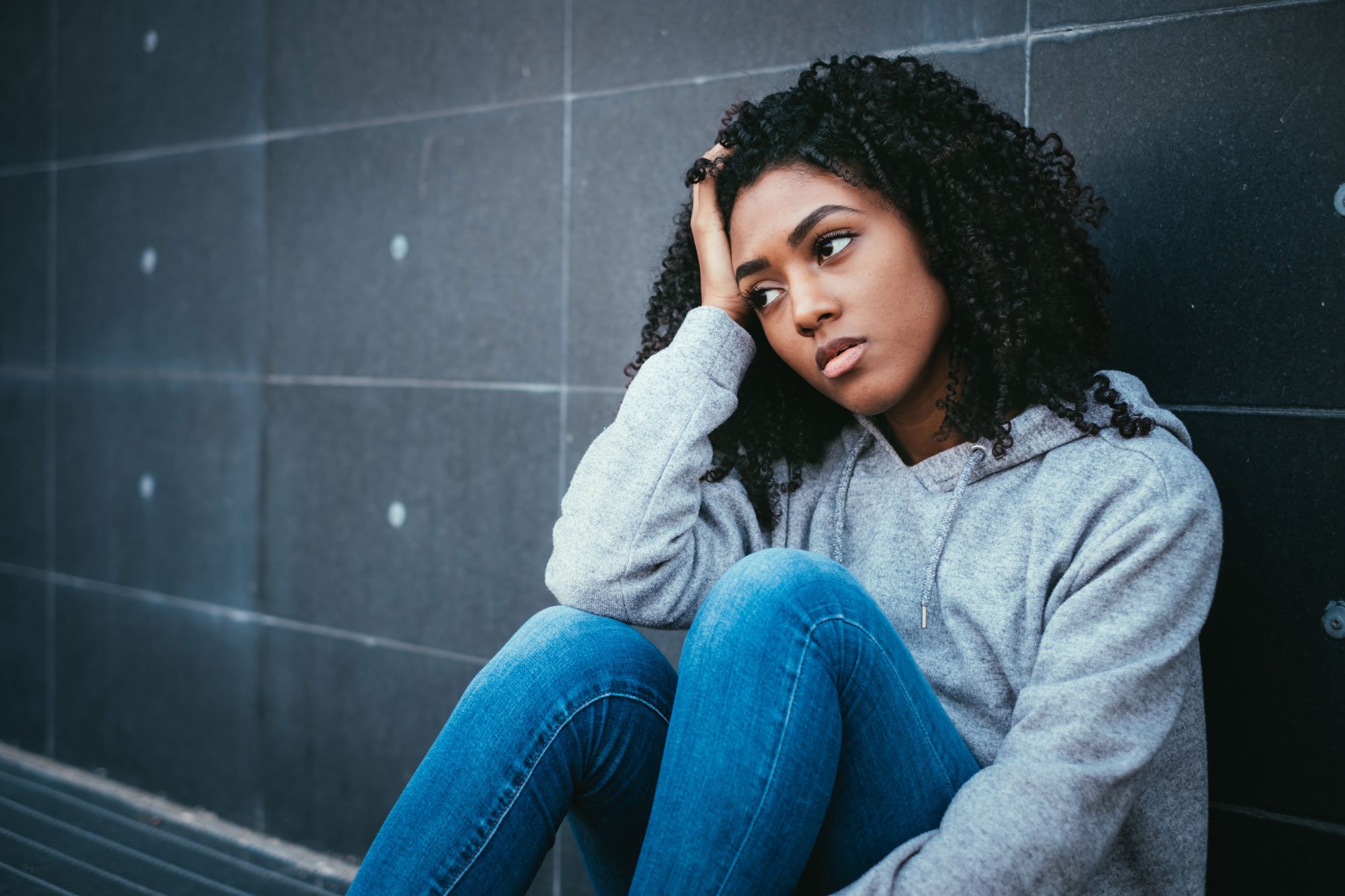 Over the last decade, depression has become the leading cause of disability in the U.S., affecting over 17.3 million Americans each year. Yet, despite its prevalence, the mental illness often goes undiagnosed or undetected. According to one study, primary care physicians failed to identify depression in over 50% of patients. Likewise, less than 5 percent of patients were properly screened for the mental illness.
At One Medical, we believe your emotional well-being is just as important as your physical health. We know that in order to treat the whole person and design a care plan tailored to your unique needs, we must also understand your mental health. To better gauge your emotional well-being, we conduct a mood screening before each annual visit.

What is a depression screening?
On the day of your One Medical appointment, you will receive a notification to complete an evidence-based standardized "Mood Check-In" survey in the app with questions designed to screen your mental health. Your responses will then be used by your provider to assess your likelihood and severity of depression, allowing them to proactively address your mental health in your next appointment, or get in touch sooner when needed.
Why do we conduct depression screenings?
Helps your provider establish a care plan
While these questionnaires are not the sole tool used to assess your mental health, depression screenings can help providers better identify depression and establish the appropriate treatment and care plan. If, for instance, the responses to your screening indicate you have symptoms of depression, your provider can adjust the agenda for your visit and set aside time to discuss your mental health. Additionally, your primary care provider can then work with you to develop a plan that fits your needs, whether that be lifestyle changes, medication, or referral to a behavioral health specialist.
Assists with follow-up
These screenings can also be used beyond an initial diagnosis. After an appointment, providers can send a "Follow-Up Mood Check-in" between appointments to assess changes in symptoms. Based on your responses to a follow-up check-in, your provider can decide how frequently you should meet and whether any changes in your care plan are needed.
Identifies those who may be at risk of suicide
In a study of over 5,000 people who died by suicide, nearly 83% had seen their primary care provider in the year prior to their death, while 50% had just visited their provider within 30 days. Knowing this, there is great opportunity for primary care providers in depression detection and suicide prevention.The "Follow-up Mood Check-in" shared with patients through the One Medical app using an evidence based screening tool has been found to be a strong predictor of suicide and suicide attempts. One study, for instance, found that patients who reported frequent thoughts of death or self harm on the this questionnaire were 6 times more likely to attempt suicide and 5 times more likely to die by suicide in the following year. If a patient indicates they've had thoughts of suicide or self-harm on their mood screening, their provider will be able to prioritize their mental health and conduct a risk assessment. Likewise, the provider can then work with the patient to ensure a safety plan is in place. Identifying suicide ideation gives a primary care provider the opportunity to intervene and help a patient before it may be too late.
Helps better treat physical symptoms
Mental health can affect your physical health and vice versa. Oftentimes, depression can present with physical symptoms such as fatigue, insomnia, weight loss or gain, headaches, appetite changes, restlessness, and various others. Without screening, these symptoms may be incorrectly attributed to other causes. Identifying depression as the source can help your provider establish an appropriate treatment plan. Likewise, screening can also rule out depression, if another illness or physical problem, like thyroid issues, is causing these symptoms. Additionally, depression, if left untreated, can have severe health effects in the long term. Depression has been associated with higher rates of substance abuse, heart disease, stroke, and chronic conditions like IBS. Screening for depression can lead to earlier detection and treatment of the mental illness.
Opens up conversation about mental health, reducing stigma
Another reason depression often goes undiagnosed and untreated is because many patients are hesitant to discuss their mental health with their primary care provider. According to a survey led by researchers at UC Davis, over 40% of adults do not tell their doctor they are feeling depressed. While reasons for this vary, many choose to omit this information due to fear of stigmatization and embarrassment, as well as belief that mental health is outside their primary care provider's job. Mood check-ins through the app offer an opportunity to open up a conversation about mental health and depression in a low-pressure environment, allowing patients to share details they may be nervous about bringing up in person.
As there are no lab or blood tests available for behavioral health issues, it's important to be honest with yourself and your provider when answering the questions on your Mood check-in. Since mental health can only be assessed via a dialogue with your provider, these questionnaires are just as crucial as checking your blood pressure or cholesterol levels. For more information on how we can help care for your mental health, see here.
The One Medical blog is published by One Medical, a national, modern primary care practice pairing 24/7 virtual care services with inviting and convenient in-person care at over 100 locations across the U.S. One Medical is on a mission to transform health care for all through a human-centered, technology-powered approach to caring for people at every stage of life.
Any general advice posted on our blog, website, or app is for informational purposes only and is not intended to replace or substitute for any medical or other advice. 1Life Healthcare, Inc. and the One Medical entities make no representations or warranties and expressly disclaim any and all liability concerning any treatment, action by, or effect on any person following the general information offered or provided within or through the blog, website, or app. If you have specific concerns or a situation arises in which you require medical advice, you should consult with an appropriately trained and qualified medical services provider.