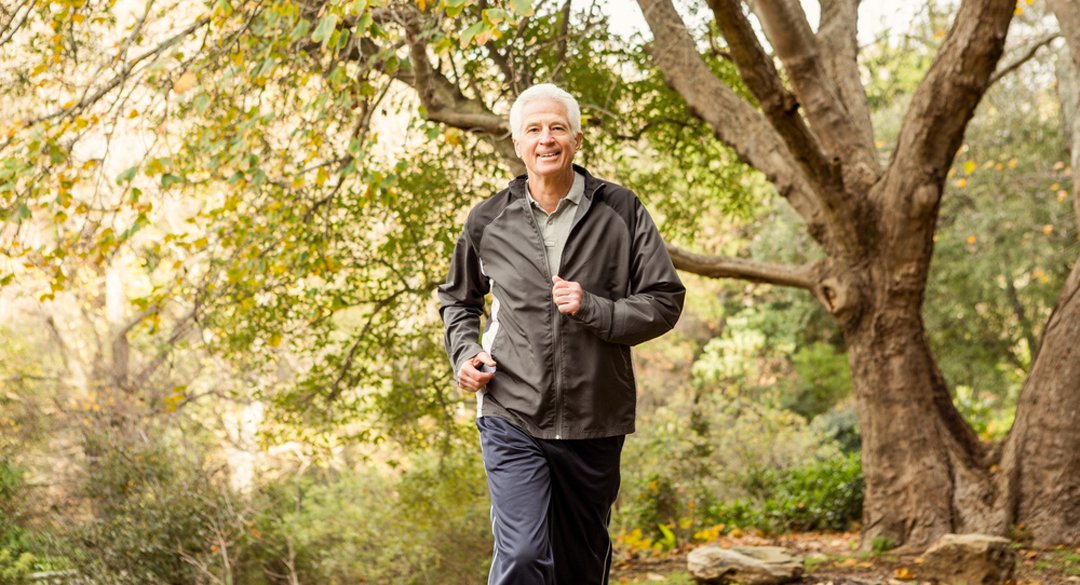 With legions of men around the world growing mustaches this month to support Movember, the topic of prostate cancer is on many people's minds. While many of us know prostate cancer research is a cause worth supporting, few men know that current screening and treatment strategies may be helpful for some and harmful for others.
As we've heard from some of our providers specializing in men's health, male patients often breathe a sigh of relief when they're told a prostate exam isn't required during an annual check-up. And while older men are at greater risk for prostate cancer, in some cases, the pros of prostate cancer screening (or even treatment) most often don't outweigh the cons, particularly when it comes to older men.
"This is such a complicated question for which we still don't have definitive answers," says One Medical's Malcolm Thaler, MD. "Prostate cancer is the second most common cancer in men, but only a tiny fraction of these cancers will be aggressive and clinically significant. The vast majority of prostate cancers will never impact clinical well-being or life expectancy." According to Thaler, this is why it's crucial for men of all ages to understand their individual risk and their options.
What are the facts about older men and prostate cancer?
Prostate cancer affects one in six men at some point in their lifetime, and older men are at higher risk. While men under 39 have a 0.005 percent chance of getting prostate cancer, by age 60, the chances increase to 13.7 percent. However, not all cases of prostate cancer require treatment. Doctors rely on a tool called the Gleason score to assess how likely a tumor is to spread. A tumor with a low Gleason score is unlikely to spread, and men with low Gleason scores face a minimal risk of developing prostate cancer within 15 years of their diagnosis. And even though men of all ages have a 16.7 percent chance of being diagnosed with prostate cancer at some point, only about 3 percent actually die of the disease. The vast majority of those diagnosed die from some other cause.
Research shows that age is a key factor in deciding on treatment for men diagnosed with prostate cancer. Experts say that treating the condition in men over 70 could actually cause more harm than good. Observational studies of older men with early-stage disease suggest that conservative management of the disease rather than aggressive treatment may actually be a better option.
"If prostate cancer is diagnosed, the best treatment is also quite controversial," Thaler says. "Simply monitoring the patient is a very reasonable approach. There are recent data showing a small but significant decrease in mortality in men who undergo surgery, but if everyone went to the operating room, many men would undergo needless surgery, which has its own share of potential side effects."
Should older men be screened?
In general, experts say no, but there are exceptions. Some current screening tests can result in over-diagnosis with a "disease" that would never have caused any harm, leading to potentially harmful treatments,  more anxiety, and higher health care costs.
""It has been estimated that if we screened all men between the ages of 55 and 69 for prostate cancer, we would only save one life for every 1,000 men screened," Thaler says. "This means that many men will undergo unnecessary testing, biopsies, and treatment with all the attendant anxiety and possible side effects. For these reasons, we generally do not recommend screening for prostate cancer in men at average risk who have no symptoms related to their prostate."
According to the United States Preventive Services Task Force (USPSTF), an independent panel of experts for prevention and primary care, men shouldn't be screened with the Prostate-Specific Antigen (PSA) test because it hasn't proven beneficial. PSA testing is considered flawed because PSA levels can vary with a significant amount of natural fluctuation that's not related to cancer. Other prostate abnormalities, like infections, inflammation or even using drugs like ibuprofen can raise your PSA level. Even though an elevated PSA may not indicate cancer, abnormal tests prompt follow-up tests, which can lead to potentially unnecessary antibiotics, and invasive biopsies. Plus, there's no proof that PSA tests and earlier treatment offer any overall benefit for faster-growing, invasive cancers. The American Urological Association (AUA) specifically recommends against the PSA test in men over age 70 or men with less than a 10-15 year life expectancy.
Is PSA testing ever worth the risk?
For men diagnosed with prostate cancer who have decided against therapeutic intervention (which doctors sometimes calls a "watch-and-wait" approach), the PSA test can be a helpful way to monitor the progress of the disease.
Providers may order regular PSA tests for men who have already been treated for prostate cancer (either with surgery, radiation, or hormonal therapy) to keep an eye on recurrence. A large increase in a patient's PSA level, particularly a rapid rise in the number over a short period of time, can be a cause for concern and prompt additional testing and possible intervention.
"We clearly need better ways to screen for prostate cancer and identify those cancers that are most likely to be aggressive and therefore dangerous," Thaler says.
What should you do?
No matter what your age, always discuss your own risk factors including personal and family history of prostate or other cancers with your primary care provider. He or she can offer guidance on the benefits and potential drawbacks of screening.
But testing isn't the only way to take action in prostate cancer prevention. Here are some helpful lifestyle tips to lower your risk:
Reduce or eliminate red meat and dairy from your diet.
Fill your plate with vegetables, especially cooked tomatoes: the lycopene may be particularly helpful in guarding against prostate cancer.
Engage in some form of aerobic exercise at least three times a week.
Incorporate stress-reduction practices like yoga or meditation into your daily life.
Consider taking vitamin D3 and fish oil supplements, but talk with your healthcare provider before beginning any new supplement regimen.
As for screening, Thaler reiterates the importance of weighing the pros and cons with a team of experts. "There is no 'one size fits all' solution, and we encourage an informed dialogue with your primary care physician and urologist to arrive at the approach that makes the most sense for you," he says.
The One Medical blog is published by One Medical, a national, modern primary care practice pairing 24/7 virtual care services with inviting and convenient in-person care at over 100 locations across the U.S. One Medical is on a mission to transform health care for all through a human-centered, technology-powered approach to caring for people at every stage of life.
Any general advice posted on our blog, website, or app is for informational purposes only and is not intended to replace or substitute for any medical or other advice. 1Life Healthcare, Inc. and the One Medical entities make no representations or warranties and expressly disclaim any and all liability concerning any treatment, action by, or effect on any person following the general information offered or provided within or through the blog, website, or app. If you have specific concerns or a situation arises in which you require medical advice, you should consult with an appropriately trained and qualified medical services provider.