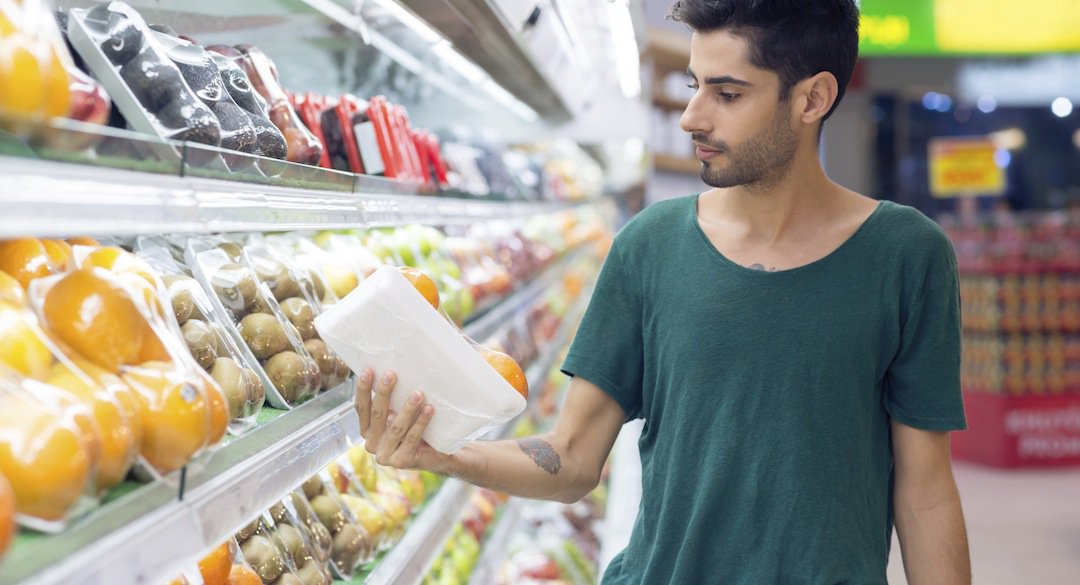 Max is ashamed that he lacks the discipline to diet. Instead, he comes home after stressful days at work and binges on ice cream and sugary snacks until he's sick.
Stephanie's a self-described health nut. She religiously sticks to a short list of foods she considers nutritious, wholesome, and above all else, clean.
Katie can't start her day without a workout and she'd rather hit the gym than hang with friends. A knee injury couldn't stop her from hitting the treadmill hard, and she's skipped appointments, parties, and meetings to burn extra calories.
Maybe these behaviors sound strange to you, or maybe you can relate. But if you're like most people, you probably don't realize they could be signs of an eating disorder.
There's much more to eating disorders than anorexia (self-starvation) and bulimia (binging and purging), and there are many ways a person's thoughts and behaviors around food, exercise, and body image can be disordered and dangerous.
Kristen Scarlett, a mental health counselor in New York, says the full spectrum of disordered eating can be rooted in the same issue: anxiety. "Some people become fearful of social situations or develop panic attacks while others will start to become obsessive over food or exercise," she says. "This may start out as good intentioned with a healthy eating plan or new exercise routine, but add anxiety and it can become more about control than health."
You Can't Tell Someone Has an Eating Disorder Just by Looking at Them
While the media makes it seem like eating disorders only affect young, white women and the result is always emaciation, neither is true. Eating disorders don't discriminate by age, gender, race, ethnicity, socioeconomic status, or religion and they can leave people underweight, overweight, or right in the middle.
In honor of National Eating Disorder Awareness Week, here are three signs of disordered eating you may not know are disordered, plus information on how to get help if you or someone you know is suffering.
1. Do You Think of Food as "Good" and "Clean" or "Bad" and "Dirty"?
"Clean eating" has become a hot phrase thanks to celebrity-endorsed diets and a cultural interest in detoxing. But there's a fine line between healthy eating and something called orthorexia.
Literally meaning "fixation on righteous eating," orthorexia refers to an unhealthy obsession with food quality and purity. People with orthorexia think they're following the tenets of healthy living, but the rigid restriction can put their physical and mental health at risk. Although it's not recognized as a clinical diagnosis in the Diagnostic and Statistical Manual of Mental Disorders (DSM), orthorexia is affecting a growing number of people in the U.S.
"If you avoid situations because you don't want to be faced with food choices you consider off-limits or you're obsessed with the idea of food as 'pure,' or 'clean,' that can signal a real problem," says Claire Mysko, CEO of the National Eating Disorder Association (NEDA).
2. Does Your Eating Ever Feel Out of Control?
Binge-eating disorder (BED) affects about 2 percent of men and 3.5 percent of women, making it the most common eating disorder in the United States, and it has nothing to do with willpower.
"There's often this mindset of, 'this is my fault because I can't successfully diet,' instead of recognizing that this is a real disorder," Mysko says. "We often hear from people who have been on and off diets their entire lives and this cycle actually perpetuates the disorder and increases the shame."
According to the DSM, a "binge" means eating "an amount of food that is definitely larger than what most people would eat" within a short period of time, and feeling a lack of control during the episode. Some people with BED may eat faster than normal, until they're uncomfortably full, or when they're not hungry. If the binges occur at least once a week for three months, that could be considered BED.
3. Is Exercise the Center of Your Universe?
You might think more workouts are always better, but compulsive exercise takes things to an extreme. Being unreasonably rigid about workouts or experiencing serious withdrawal when you can't make it to the gym could indicate a problem.
"There's a cultural piece that promotes this mentality as acceptable and healthy," Mysko says. "It's becoming so normalized, but if you're using exercise in a way that's only focused on burning calories or 'cleansing' yourself of anxiety, that's an indication something is wrong."
Although obsessive exercise doesn't directly involve food, it has a lot in common with other issues. "This is something outside of what we typically frame as eating disordered," she says. "But it's important to bust the myths about the type of people who struggle."
You Don't Need to Have a Full-Blown Disorder to Deserve Help
Eating disorders are as varied and complex as the people they affect, so NEDA's awareness campaign is focused on early intervention. "We want people to get out of the mindset that if they don't resemble the stereotypical picture of what they think eating disorders look like, they're 'not that bad,'" Mysko says.
If your thoughts and/or behaviors around food, exercise, or weight are negatively affecting your life, creating anxiety, or limiting your ability to engage with people, you deserve help. "You don't have to have a diagnosis," Mysko says. "In fact, it's better if you don't have one so you can reach out before it gets to that point and the behaviors become entrenched and harder to treat."
If you or someone you know is struggling, take NEDA's three-minute online screening and reach out to a medical professional. He or she can help you figure out a plan to make peace with your mind and body.
The One Medical blog is published by One Medical, a national, modern primary care practice pairing 24/7 virtual care services with inviting and convenient in-person care at over 100 locations across the U.S. One Medical is on a mission to transform health care for all through a human-centered, technology-powered approach to caring for people at every stage of life.
Any general advice posted on our blog, website, or app is for informational purposes only and is not intended to replace or substitute for any medical or other advice. 1Life Healthcare, Inc. and the One Medical entities make no representations or warranties and expressly disclaim any and all liability concerning any treatment, action by, or effect on any person following the general information offered or provided within or through the blog, website, or app. If you have specific concerns or a situation arises in which you require medical advice, you should consult with an appropriately trained and qualified medical services provider.