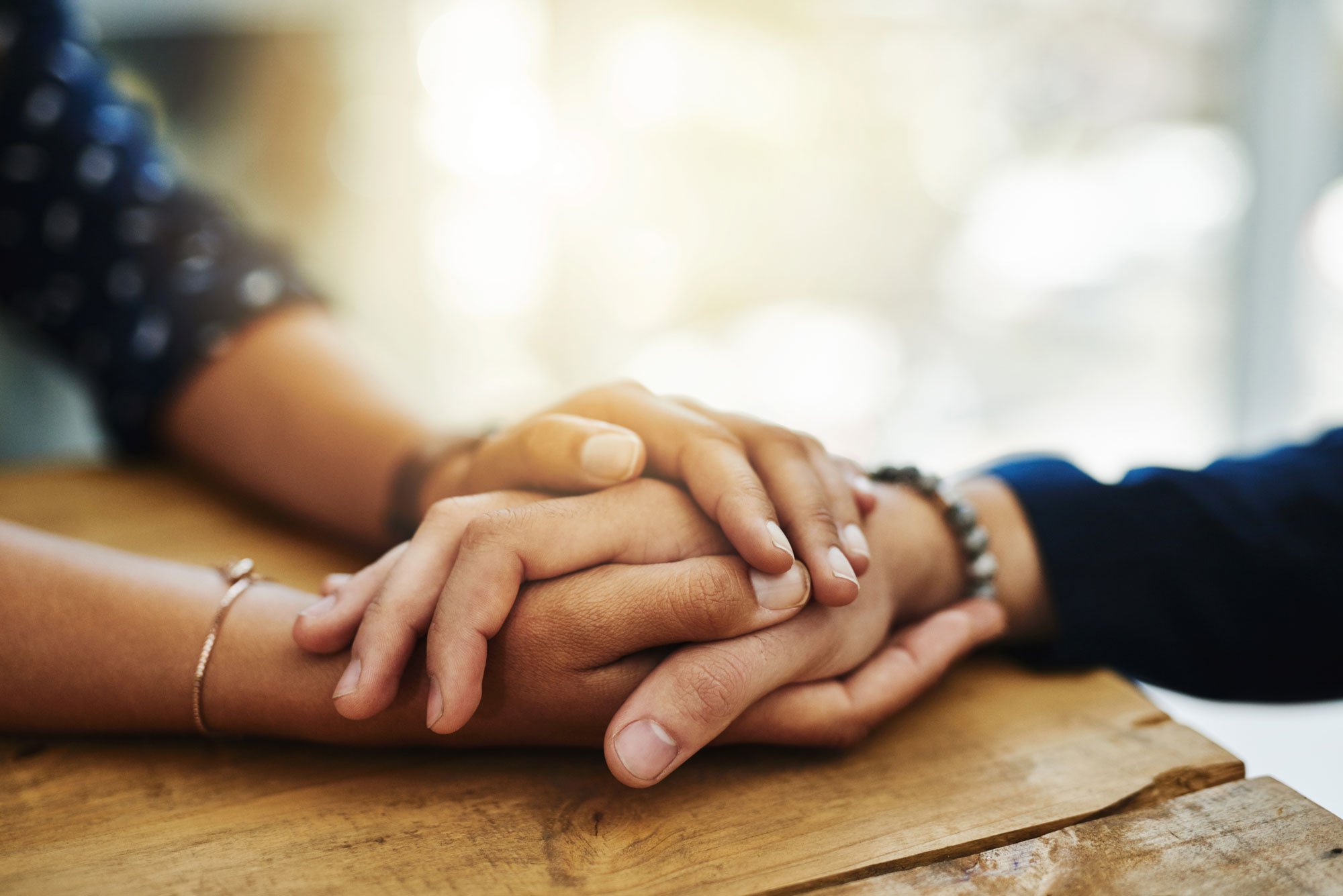 Death may be a natural part of life, but losing a loved one is never easy. In fact, death of a partner, close family member, or friend consistently ranks as one of the most stressful life events. No matter how expected a loved one's death may be, the pain of loss can be overwhelming and confusing. Grief can encompass a wide range of emotions from shock and sadness to anger and regret. You may even experience more than one at a time. Bereavement affects everyone differently and has no set timeline. The good news though, is that this pain will not last forever. If you recently experienced the death of a loved one, here are some steps you can take to cope with grief and loss and begin healing:
1. Give yourself permission to feel
The pain of loss can at times feel unbearable. While you may want to push these feelings aside to avoid the pain, it's important to allow yourself the opportunity to feel and experience these emotions fully. Facing your grief head on can help you begin healing, whereas stifling your emotions may only prolong your pain. "In therapy we have a saying -- what you resist, persists," said One Medical's Clinical Director of Mental Health Integration, Christine Celio, PhD. "Naming your emotion and allowing yourself to feel it as opposed to pushing it down or bottling it up will allow you to move through grief as opposed to getting stuck in it." Give yourself permission to cry, scream, or smile as emotions arise. Know that it's normal to have multiple reactions to loss, including loneliness, hopelessness, guilt, and even relief. While grief is typically described in five phases, your grieving process may look different than others. You may skip over one of these phases entirely or experience a particular phase more than once. Remember that there is no right or wrong way to grieve and that your experience is personal and unique.
2. Be patient with yourself
Just as you should allow yourself the opportunity to grieve, you should also give yourself the time. While it may take months for some people to come to accept the loss in their life and start moving forward, for others, the grieving process may take longer. And that's okay. Grief has no time limit, so don't compare your timeline to others. Try thinking about grief as a cycle, rather than a linear path with a set magic end point. The pain of loss can ease and change over time, but that doesn't mean that grief can't or won't return. Reminders of your loved one, whether it be a certain holiday, their birthday, or their favorite song, can bring up feelings of sadness or grief even years after their death. These moments are not setbacks though. They are a testament to the strength of your relationship with that person. "I always tell my patients that grief is love turned inside out," said Celio. "Expressing sadness can be a way to honor the loss."
3. Reach out to friends and family
After dealing with the death of a loved one, you may not feel up for socializing or engaging in your normal activities. While it's okay to need some space to grieve on your own, try to resist the urge to isolate yourself completely. Though grief affects everyone differently, it is a universal part of life that almost everyone has experienced on some level. Seek out the support of family and friends, whether they have been affected by the loss themselves or can simply be there to listen or offer a shoulder to cry on during this difficult time. Talking about your feelings with others can help you come to terms with what has happened, process your emotions, and move through the grieving process. Let your loved ones know what you need, whether that be help with funeral arrangements or simple day-to-day tasks, or just some company. Remember: you are not alone in this.
4. Honor and celebrate your loved one
While death is inevitably sad, it can be helpful to celebrate the good memories you had with your loved one. As you move through the grieving process and allow yourself to mourn, try to focus on the positive that came out of your relationship with that person and appreciate the impact they had on your life. Swap stories and pictures with friends and family, or make a playlist of that person's favorite music. Start a new tradition in honor of your loved one, such as supporting a cause they were passionate about, making a charitable donation in their name, or getting together with friends and family each year on their birthday or anniversary. Know that while this person may not be physically in your life anymore, you will carry your memories of them for the rest of your life.
5. Practice self-care
When grieving the loss of the loved one, you may feel tired, sluggish, or unmotivated to keep up with your normal routines. It's important, however, not to let your health fall through the cracks. Taking care of yourself can actually help you feel better both physically and mentally as you grieve. Try to eat nutritious foods at your regular meal times, even if you don't feel like eating. Continue going to bed at the same, reasonable time as usual and aim for at least 7 to 8 hours of sleep each night. Likewise, regular exercise will boost your mood, improve your concentration, and help you sleep better. Additionally, make sure to prioritize your mental health. Take time to practice mindfulness, whether that be through breathing exercises, yoga, or journaling.
6. Seek professional help
The death of a loved one can bring up a variety of unresolved or complicated emotions. If you feel like you are struggling to cope with grief or could benefit from additional support, reach out to your primary care provider. They will be able to help advise lifestyle changes that may help with your grieving process or connect you to a mental health specialist, trained in grief counseling. Your provider can also point you towards resources like support groups where you can connect with others who are going through similar things.
The One Medical blog is published by One Medical, a national, modern primary care practice pairing 24/7 virtual care services with inviting and convenient in-person care at over 100 locations across the U.S. One Medical is on a mission to transform health care for all through a human-centered, technology-powered approach to caring for people at every stage of life.
Any general advice posted on our blog, website, or app is for informational purposes only and is not intended to replace or substitute for any medical or other advice. 1Life Healthcare, Inc. and the One Medical entities make no representations or warranties and expressly disclaim any and all liability concerning any treatment, action by, or effect on any person following the general information offered or provided within or through the blog, website, or app. If you have specific concerns or a situation arises in which you require medical advice, you should consult with an appropriately trained and qualified medical services provider.