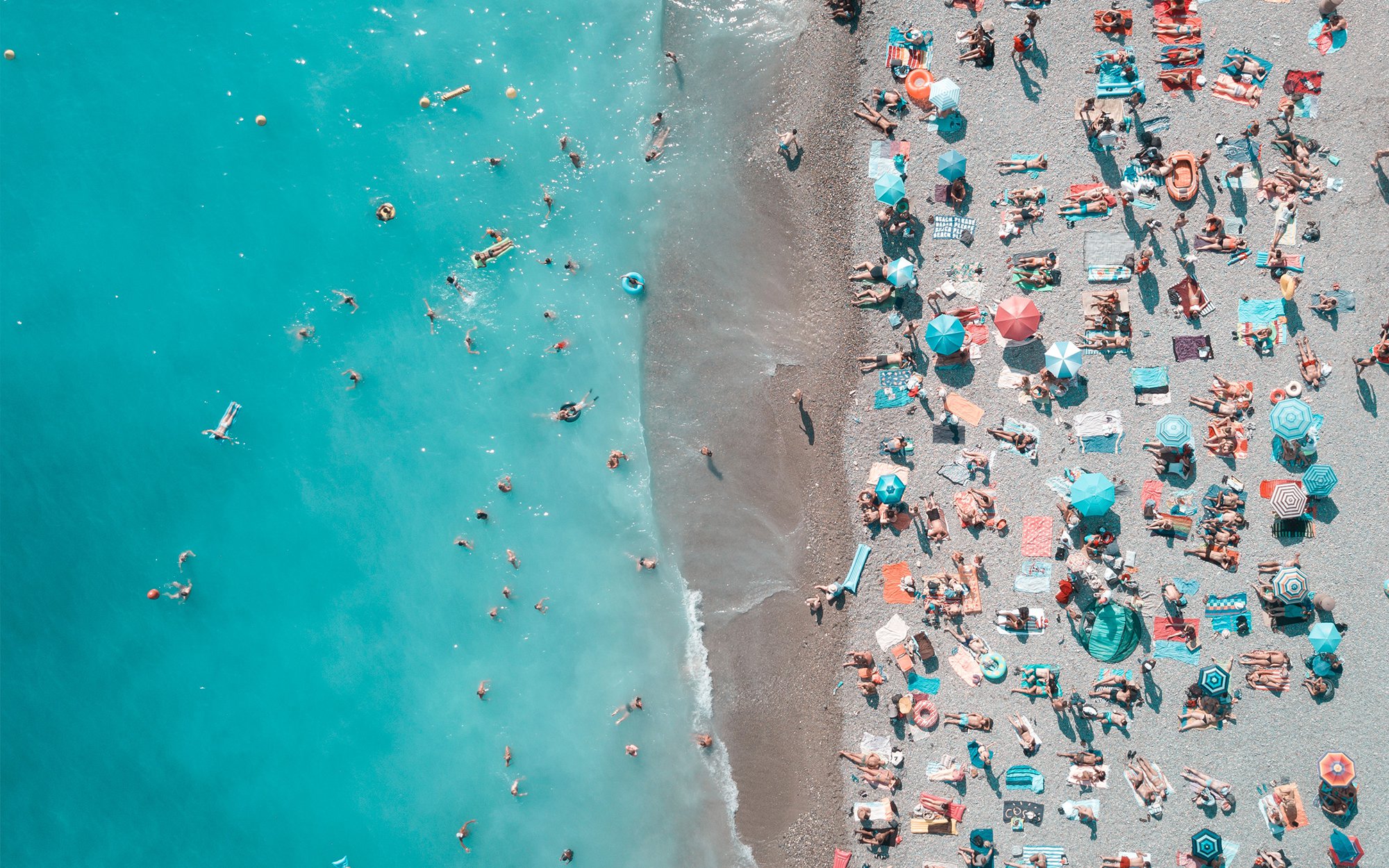 Summer is coming. While we love the warm, sunny days, it's also time to think about summertime skin care -- specifically, moles.

If you notice a new mole or a change in an existing one, you might be wondering what you should look out for.
What is a mole?
Do moles put you at a higher risk of skin cancer?
"A mole is a type of skin growth that can be raised or flat, but typically is darker than the color of your skin" Says Dr Michael Richardson. "Most moles are fine and many people get concerned about harmless mimics such as seborrheic keratosis that can look quite impressive with their stuck on appearance. What are more concerning are new moles, especially if they are changing shape"
There is some evidence that support this concern over new moles, as a study reviewed in the Harvard Men's Health Watch found melanomas were more likely to appear as new spots than from existing moles.
What changes skin should I be concerned about?
The Mayo Clinic offers this helpful guide (that's as easy as ABCDE) for your mole inspection. You'll want to look for the following things:
A is for asymmetrical shape. Look for moles where one half is unlike the other half.
B is for border. Look for moles with irregular, notched or scalloped borders.
C is for color. Look for growths that have changed color, have many colors or have uneven color.
D is for diameter. Look for new growth in a mole larger than 1/4 inch (about 6 millimeters or the size of a pencil eraser).
E is for evolving. Watch for moles that change in size, shape, color or height, especially if part or all of a mole turns black. Moles may also evolve to develop new signs and symptoms, such as itching or bleeding.
Cancerous moles vary greatly in appearance. Some may show all of the features listed above. Others may have only one or two. If your mole fits any of these characteristics or has changed and looks unusual, you should make an appointment with your doctor or dermatologist.
How do I protect my skin and moles from skin cancer?
You can reduce the risk of skin cancer, especially in the sunny summer months by being proactive in your skin care. The CDC suggests:
Limiting your exposure to harmful UV rays by

Staying in the shade
Wearing clothing that covers arms and legs (better than any sunblock!)
Wearing a hat with a wide brim (great tip for runners)
Wearing wraparound sunglasses (to block UVA and UVB rays)

Wearing sunscreen with a sun protection factor (SPF) of 15 or greater
Avoiding indoor tanning
Using my One Medical App for more information
You can get treatment for basic skin issues directly from the One Medical App. (The app is available for iOS and Android.) Once you've opened the App, follow these steps:
Tap 'Treat me now'
Tap 'New case'
Tap 'Skin issue'
Then, simply answer a few questions about your symptoms, take a few photos of your skin issue, and upload the pictures. Our Virtual Medical Team will respond within 24 hours. Alternatively, your primary care provider is happy to go over any lumps or bumps you find during an office visit.
For more tips on skin care, check out the One Medical blog a to learn more about sun protection and 10 tips for better skin.
Until next time, enjoy the summer sun. Don't forget to use sunscreen!
The One Medical blog is published by One Medical, a national, modern primary care practice pairing 24/7 virtual care services with inviting and convenient in-person care at over 100 locations across the U.S. One Medical is on a mission to transform health care for all through a human-centered, technology-powered approach to caring for people at every stage of life.
Any general advice posted on our blog, website, or app is for informational purposes only and is not intended to replace or substitute for any medical or other advice. 1Life Healthcare, Inc. and the One Medical entities make no representations or warranties and expressly disclaim any and all liability concerning any treatment, action by, or effect on any person following the general information offered or provided within or through the blog, website, or app. If you have specific concerns or a situation arises in which you require medical advice, you should consult with an appropriately trained and qualified medical services provider.